It's fall y'all! Here's a list of things to do in & around our city during Fall Break and through the month of October:
1. Come swim with us at a fall break playdate at Goldfish Swim School! Nothing beats family swim time in their 90 degree, heated pool! Plus, it's FREE! Mark your calendars for Sunday, October 8 from 3:00-5:00pm. **All non-swimmers must have an adult in the pool with them.
2. Another free playdate happening is eating some yummy cold treats at Jeremiah's Ice of Memphis. Stop by Wednesday, Oct. 11th in the evening (stay tuned on exact time, TBD).
3. OR come to the river for a Memphis Moms Park Hop Playdate at Tom Lee Park. We'll be there Saturday, October 14 at 10am! Plus there's coffee & snacks for sale now down there. Mom win!
4. Craft time at home: create a fall themed wreath like this one.
5. Paint a pumpkin.
6. Head over to our favorite art studio, The Art Project, for fall-themed crafts over Fall Break.
7. Rent a MyCityRides Scooter or try out Explore Bike Share! Learn more here.
8. Parents: the 13th annual Cooper Young Beerfest is on October 21! Cheers!
9. Take in dinner and a movie at Ridgeway Malco Theatre. This theatre is a hidden gem with large leather seats that fully recline! (Grown-ups : they serve wine!)
10. Chucalissa hosts a Family Day every Saturday at 10am and 2pm. Family Day activities include a guided tour with an educational program, scavenger hunt, dart throwing, and a craft. Tours last about 90 minutes. No reservation required. Just show up ready for fun!
11. Billy Hardwick's Bowling is the perfect family date!
12. Head to FUNBOX, a giant inflatable park, set up at the Wolfchase parking lot. For ages 2 and up, it's so much fun and open every weekend through the end of November. Find tickets here!
13. Try to climb the rope on the campus of the University of Memphis.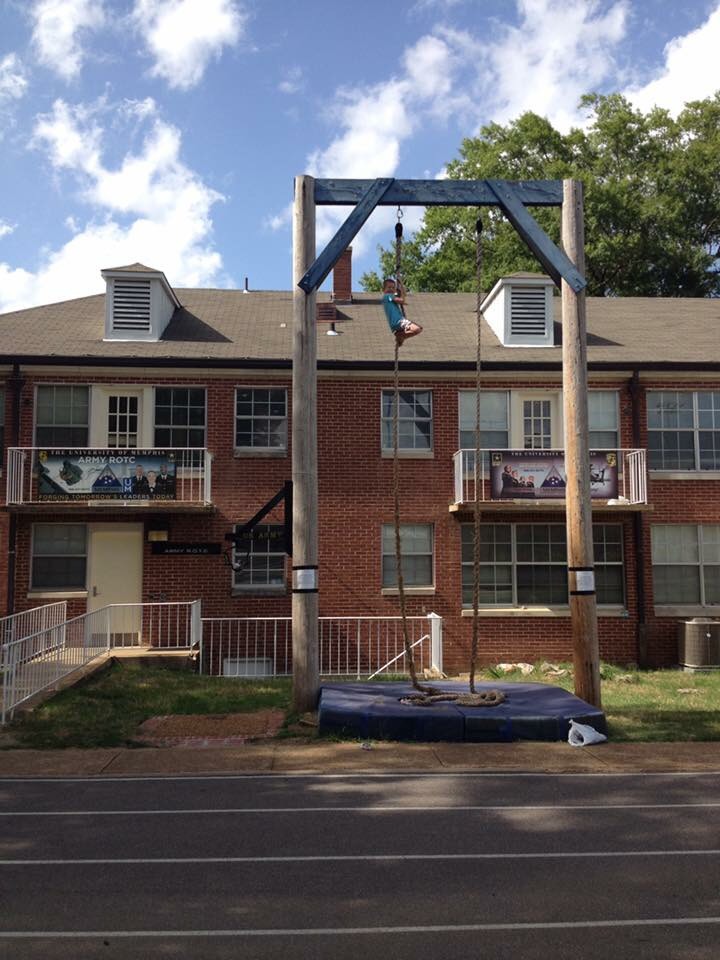 14. Can't climb the rope? That's ok. Race around the track and time how fast everyone is.
15. Right below the track is the community garden. It's free to the public and you're free to pick any ripe produce or herbs. Try finding the spearmint patch and the lemon leaves!
16. Eat some fall flavored macarons at 17Berkshire in Overton Square.
17. Visit Memphis Rox and try your hand at indoor rock climbing! (Remember, it's pay what you can!)
18. See a FREE concert at the Overton Park Shell. Shows are almost every weekend, but get there early to claim the perfect spot!
19. Amal Walks Across America is coming to Memphis on Oct 4th. Starting at 10am, this 12ft. puppet will be at Crosstown Concourse. Later that afternoon, Little Amal will be walking with the city of Memphis from Historic Clayborn Temple to the renovated Tom Lee Park at 4pm. Everyone is invited to participate in both Amal's welcome to the Concourse in the morning and the walk through downtown Memphis that afternoon!
20. It's the perfect time of year to trek across the walking bridge to Arkansas!
21. Rent a bicycle built for two from the Wheel House at Shelby Farms Park.
22. Visit Novel and buy books about Fall. Go home and snuggle up to read together!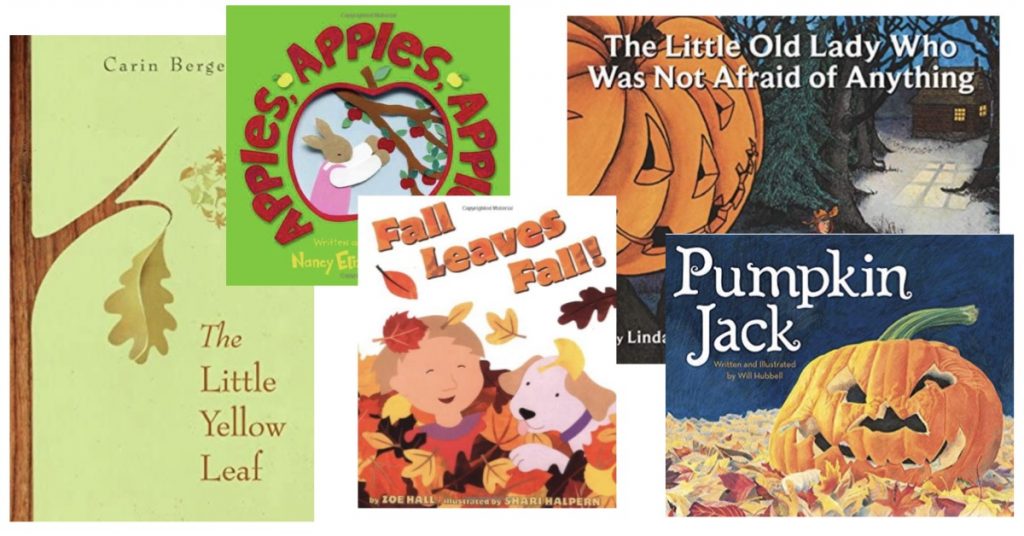 23. Fall Break Camp @ MOSH/Pink Palace "The Greening of Mars" camp, weeks of October 2nd and 9th. It will feature a Mars food cultivation program that will give elementary to middle school age students an immersive and hands-on experience related to food production and self-sustainability on Mars. The program aims to inspire creativity, teamwork, and problem-solving skills while instilling a sense of wonder and excitement about space exploration and the future of human colonization on Mars. Register Here.
24. There are so many new coffee shops in Memphis! Be sure to check them all out!
25. Visit your local library and sign up for a library card. You can take up to 10 books home on each card!
26. Get lost in the MidSouth Corn Maze at the Agricenter! This maze has been around for more than 20 years!
27. Head to Aldo's Pizza (midtown or downtown!) and share a large, extra-cheesy pie. Did you know that Aldo's provides dough balls for each kid to be entertained while they wait? SO FUN!
28. Head to Fayette County and explore the area for the day! Click the link for to-dos!
29. Mempho Music Festival is October 1st this year!
30. DAY TRIPPIN' :: Safari Park
31. Black American Portraits at the Brooks Art Museum. Black American Portraits reframes the history of portraiture to center Black American subjects, sitters, and spaces. The exhibition chronicles the many ways in which Black Americans have used portraiture to envision themselves in their own eyes. Now through January of 2024.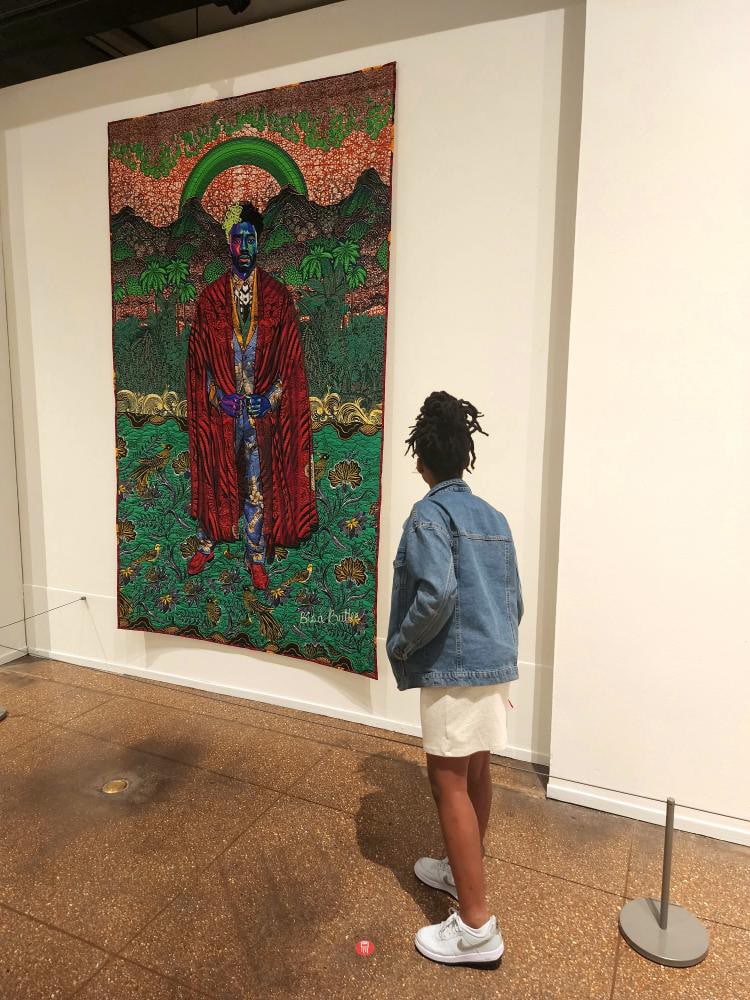 32. Get dressed up and visit the Peabody Hotel for the twice daily duck walk.
33. Farmer's Markets are in their prime season -- load up the family for a fun Saturday morning at either the Downtown Farmer's Market (Front Street) or the Cooper Young Farmer's Market (First Congo parking lot). Fresh veggies, fresh meat/seafood, fresh flowers, and fresh coffee.
34. Pitter Potter Mobile is an easy way to get a craft delivered right to your door. Pick a piece and paint away!
35. Jumping Jellybeans is a super fun, boutique play space in Memphis. Perfect for littles!
36. Already ready for Halloween? For First Friday on Broad Avenue, they are going to have trick or treating! Costumes encouraged!
37. Drink hot apple cider! (Add caramel vodka for an AMAZING adult beverage!)
38. Try your hand at Belltower's Pottery classes!
39. Head downtown for the River Arts Fest, October 21-22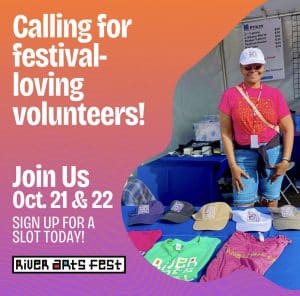 40. Try your hand at fishing! The Catch 'Em Lake is open at the Agricenter on weekends from 8am until 6pm!
41. Get your Pinterest on and make a DIY, homemade bird feeder! There are a million ways to do them, and your neighborhood birds will thank you!
42. Take a family picture at a pumpkin patch. Check out our guide to area patches here!
43. Check out Primas Bakery + Boutique -- they recently moved to Mt. Moriah and their new storefront is filled with sweet treats and amazing finds!
44. Head to Shelby Farms on October 7 to check out the 3rd Annual St. Jude Ironman. Including a 1.2-mile swim, 56-mile bike ride, and 13.1-mile run, this triathlon totals 70.3 miles. Kids can also join in on the action with the IRONKIDS Fun Run!
45. Get some new fall plants! The Fall Plant Sale at the Memphis Botanic Garden is October 5-7.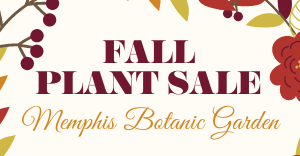 46. The Memphis Symphony Orchestra is playing Harry Potter and the Sorcerer's Stone in concert on Saturday, October 7th at 2pm at the Orpheum Theater.
47. Ride the carousel at CMOM.
48. Buy a scarf from Fox + Cat Vintage.
49. Make Rice Krispy treats!
50. Catch a movie in Chimes Courtyard in Overton Square on Thursday nights! October 5th is Princess Party and October 12th is Bringing Down the House!
51. The annual Día de los Muertos Parade & Festival is Saturday, October 28th at the Brooks Art Museum.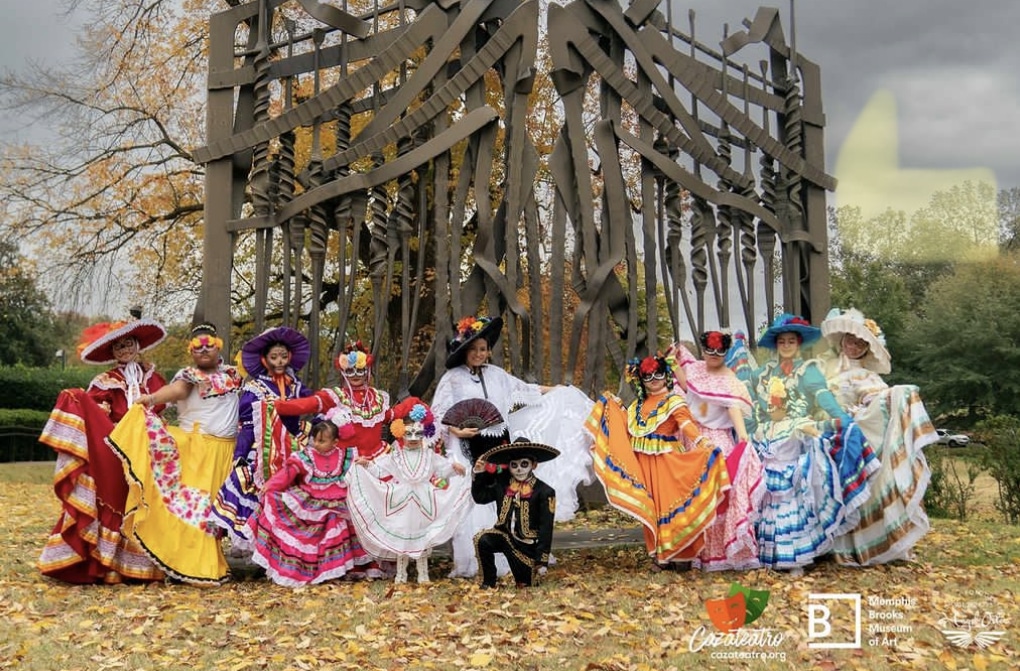 52. Get a jump start on holiday shopping at the Mind/Body HAUS consignment sale. It's on Saturday, October 14th and benefits the Community Alliance for the Homeless.
53. Buy a GIANT fall-themed cookie from locally owned Bluffcakes, now open in Germantown near Trader Joe's.
54. Gather the neighborhood kids and play an "old fashioned" game of Red Rover!
55. Build a bonfire! Have a tiny backyard? We recommend purchasing a fire pit!
56. ... now you can roast weenies!
57. ... or make s'mores. So.Many.Options. Peanut Butter Cup, Choc Cherry Cheesecake, Mint peppermint patty, or even salted caramel. S'more! S'more! S'more!
58. DAY TRIPPIN' :: Little Rock, AR
59. Try your hand at skateboarding!
60. Oct 21st from 11am until 2pm is Family Fun Day at the Metal Museum! There's nothing like watching blacksmiths move steel as easily as clay or watching a foundry crew melt down and pour more than a ton of iron. At Family Fun Day, aspiring metal smiths of all ages and skill levels can try their hand at various processes.
61. Bust out that vintage hacky-sac.
62. Root for the Tigers! Memphis plays Tulane at home on Saturday, October 13th. Get your Tailgate on!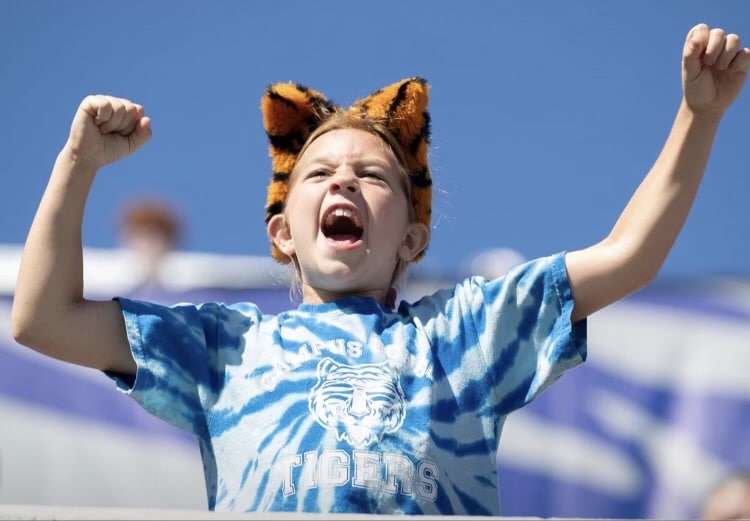 63. Roller skating at Cordova Skating Rink is always a popular thing to do with the kids! Grab your spouse and couple-skate all.night.long.
64. Learn to play chess at the bests place in town, Memphis Chess Club.
65. On Saturday, October 21st, head to the Shops of Saddle Creek for the Fall Festival Fair from 10am to 4pm. Shop handcrafted works from local artisans and all proceeds benefit the Chris Hope Foundation.
66. The Mid-South Ice House is the best place to try ice skating!
67. Carve a pumpkin.
68. Make homemade pumpkin bread.
69. This year Dixon Gallery & Gardens is hosting Art on Fire on October 21st. This event offers food and drink tastings, live music, a silent auction, art sale, and more. Admission includes access to the event, beer, wine, and food. This is the Dixon's biggest fundraising event of the season.
70. Try acupuncture at Sundara Wellness.
71. Grab lunch at Sunrise Memphis! So delish!
72. ZOO BOO! Select Nights October 13th through the 31st.
73. Because you can crave pancakes at any time, try some fall flavors at Stak's Pancake Kitchen. There's now four locations around town, including one in Mississippi.
74. Paint Memphis is October 7th. This one day event showcases local and regional artists. The fun takes place at 660 South BB King Boulevard from noon-7pm.
75. Go on a scavenger hunt for the best Memphis Mural. Have you seen this one?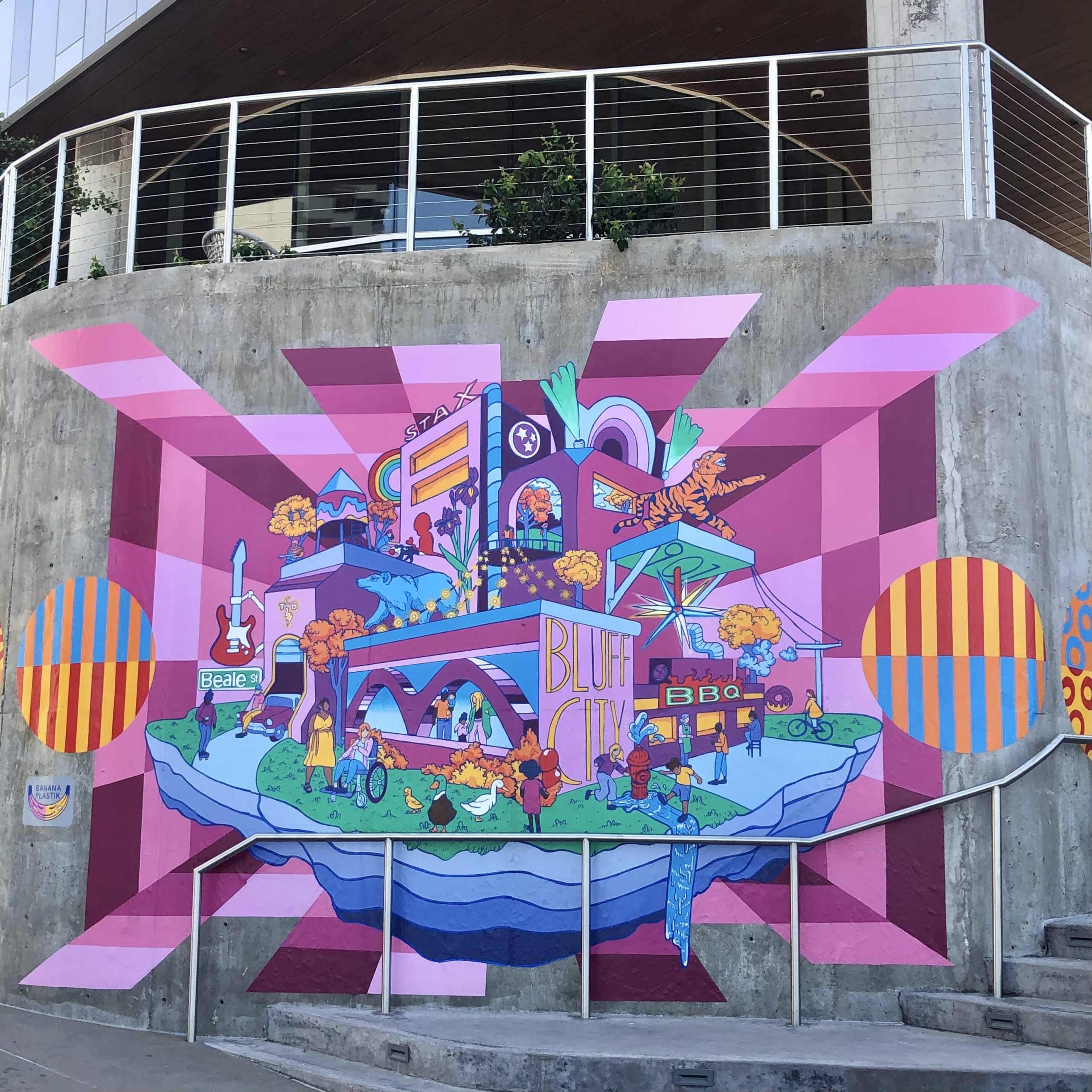 76. Get a haircut at Pigtail and Crewcuts in East Memphis! Tell them the Memphis Moms sent ya!
77. Learn to crochet.
78. Take a trip to Trader Joe's. Get ALL the pumpkin things! What's your favorite?
79. Hire a babysitter, grab your friends, co workers, or family members and hire Sprock 'n Roll -- Memphis' Best Party Bike company! They have 8 routes to choose from and many different package deals.
80. Collect leaves and try to name them without a guide book.
81. Take a nature hike in Shelby Forest.
82. DAY TRIPPIN' :: Jackson, TN
83. From 20 minute pony rides to 2 hours trail rides, Shelby Farms Stables is the perfect place to try horseback riding. They even offer lessons and private group rides!
84. Play Memphis-Opoly!
85.Have a fall birthday in your family? Book Donut Hutt for one of the best birthday parties around! (or pretend it's someone's birthday and just book a party anyway!)
86. The Grizzlies will host the Pacers on October 8th and the Bucks on October 10th in preseason action at FedExForum. Don't forget about their new clear-bag policy!
87. Create a blanket fort.
88. Snuggle under a blanket as you watch "It's the Great Pumpkin, Charlie Brown."
89. Do a family STAYCATION at Canopy by Hilton! They even have adjoining rooms, perfect for larger families.
90. Check out the Pumpkin House at the Dixon Gallery and Gardens. Garden admission is currently free!
91. Fit4Mom has classes every Saturday morning at 9:00 at Shelby Farms. Meet by the playground and bring your kiddos! First class is free!
92. Take the whole family and try your hand at picking apples straight from the tree! Jones Orchard, on Hwy 51 in Millington, is a must-visit. During harvest season, their farm is full of pick-your-own fruit including apples, berries, nectarines, plums and of course, farm fresh, Tennessee peaches!
93. Go see a soccer game! Memphis 901FC hosts their last home game against New Mexico United on October 13th at 8pm! Go cheer on our home team!
94. Make homemade play dough! Here's a fun recipe for dye-free pumpkin pie play dough!
95. Check out the Fire Museum of Memphis. The museum is located in the renovated Fire Engine House #1 at 118 Adams Ave, Downtown. Ages 2 and under are always free!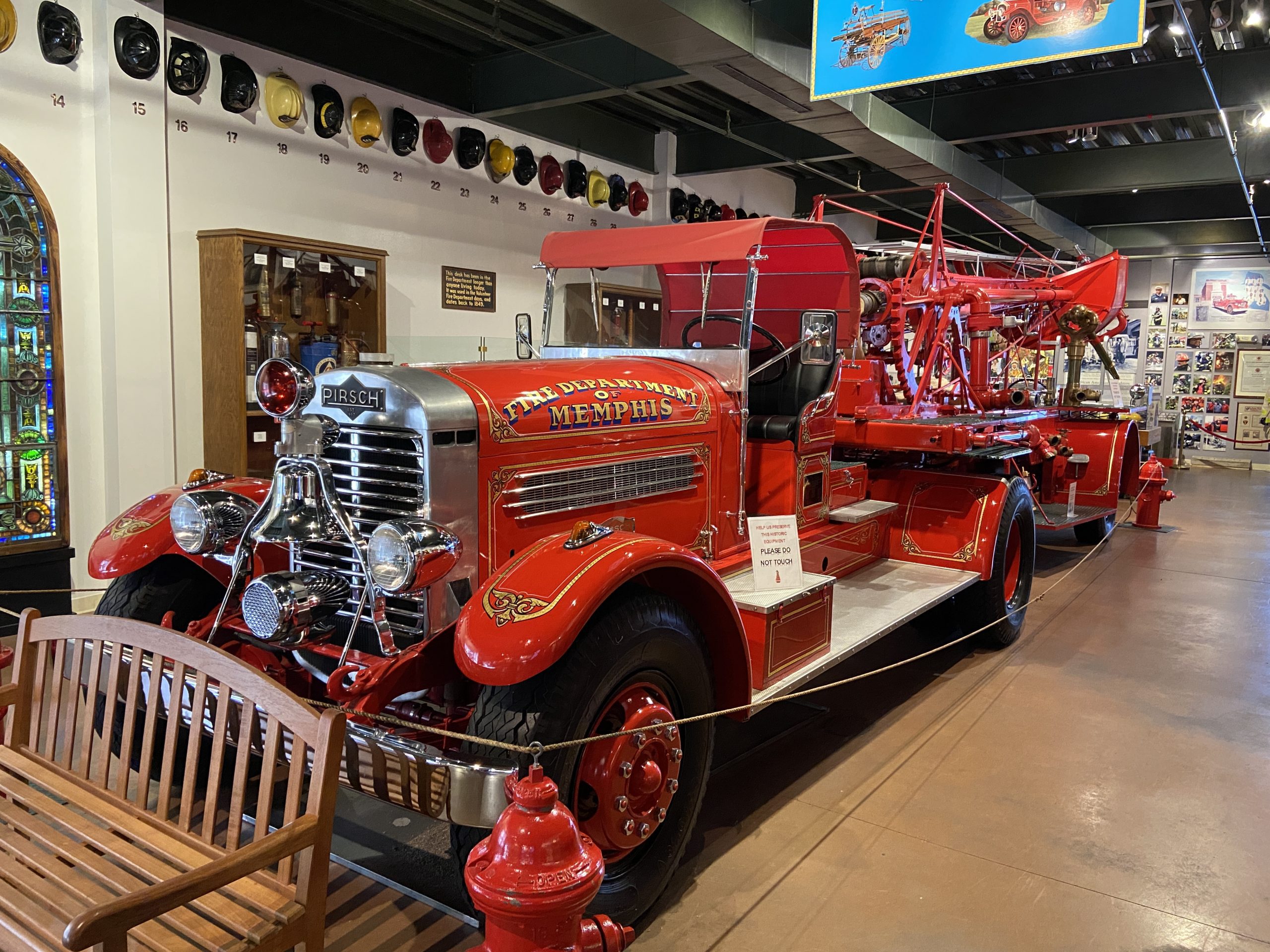 96. Featured on the Food Network, eating at Rizzo's Diner is a must. Their chorizo meatloaf sandwich is ah-mazing.
97. Don't forget to buy, or better yet, be creative and make your own Halloween costume!
98. Buy beer and eat sandwiches at Lucchesi's Beer Garden. Kids welcome for lunch!
99. DAY TRIPPIN' :: Tupelo, MS
100. Take a nap!