Have you ever had a great idea for a quick getaway for your family but then realized you'd have to pack for four people for said getaway and changed your mind?
It's happened to the best of us. There are times I've been excited about getting away for the weekend, but as soon as I pull out the suitcase, I begin to feel uninspired. Packing is definitely not on my list of "things I like to do." But over the years, I've developed a few time-saving tips that work for me.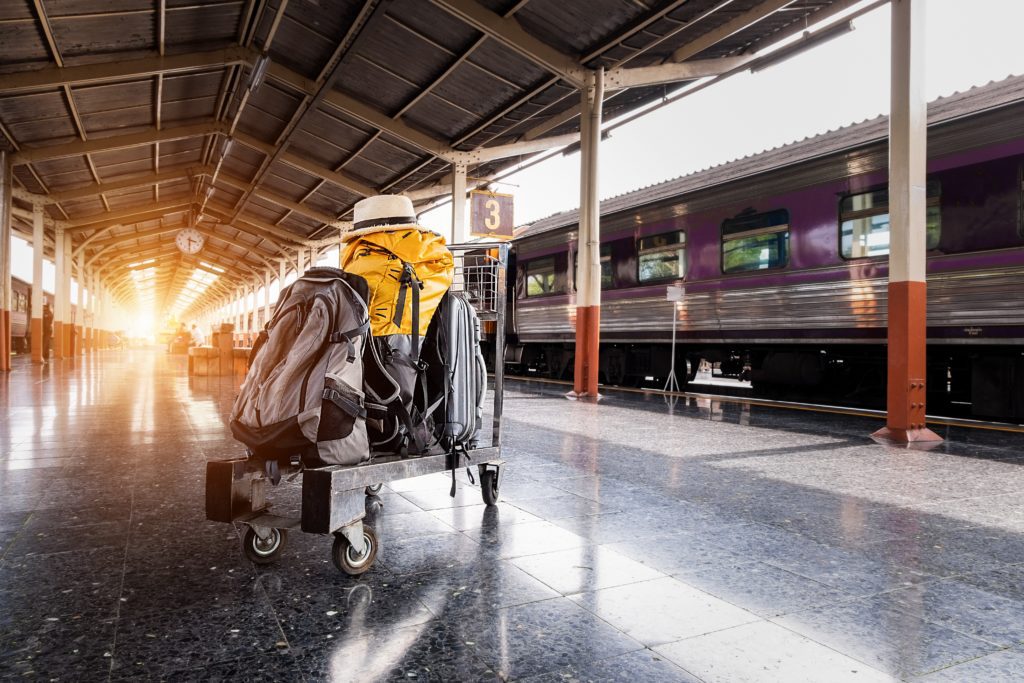 Here are five of those traveling hacks that might help you stick with your plan the next time the getaway bug hits:
1. Keep a dedicated travel bag that stays packed with your essentials -- even when you're not traveling. When I was packing for a full house of six people, I actually had a full-size zippered tote bag that we called the "bathroom bag." Now that we're down to traveling with four at the most, my favorite travel bag is the Bago that can hang on the towel rack in any hotel bathroom. (And yes, I have two because ... well, you just never know when you'll be blessed with a longer trip!)
2. Buy a second set of all your essentials the next time you visit your favorite store. I didn't do this all at one time; just buy a second set of something as you see fit. My travel bag has everything I use at home: toothbrushes, toothpaste, soap, deodorant, mouthwash, lotion, shampoo, conditioner, contacts, eyeliner, face wash, toner, moisturizer, serum, razor, Q-tips, you name it. It's so simple to just pick it up and pack it in the suitcase without running through a mental list of what I might need.
3. Buy travel size bottles so you don't have to pack full sizes of anything. What are the chances you will use all of a full-sized product in a weekend getaway or even for longer, planned trips? This also makes it easier to carry on your luggage if you're flying. Some of my facial products are in glass bottles anyway and that's just asking for trouble if I'm traveling by plane. For essentials like hair conditioner on longer trips, I prefer to buy a budget-friendly Suave product (no more than $2) when I get to my destination.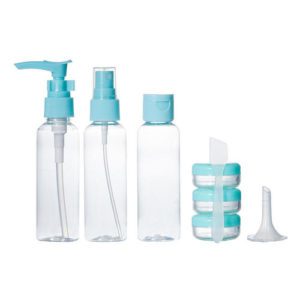 4. Keep a small pouch with a few jewelry pieces that will go with anything. My favorite: silver hoops and a silver bracelet, as you can't go wrong with that on any day.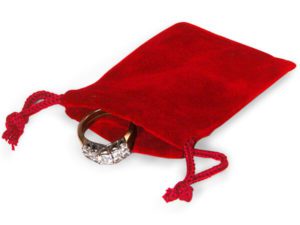 5. Keep a sample of medication that could last a few days in your travel bag. My daughter has asthma so her breathing machine goes on every trip. I also keep an extra inhaler and extra packs of albuterol in the machine's traveling case. It's as simple as picking it up and adding it to the suitcase. Nothing like tearing up the house to look for something at the last minute, right?
Bonus Tips:
Bonus Tip 1: If you've done all these tips and you're feeling really good about yourself, go ahead and designate two or three outfits for you and the kids that are travel-friendly and can be pulled at any moment. I'll admit that I do struggle with this one for the kids. But when I am able to do it, things are so much easier for those quick trips.
Bonus Tip 2: Going on a longer trip with multiple kids? Travel vacuum bags to compress your clothing are lifesavers! Try it.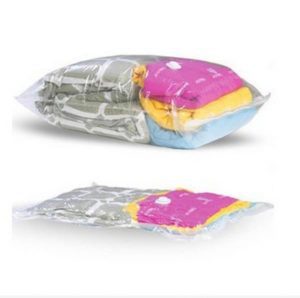 Happy travels, moms!