Raindrops on roses.
Whiskers on kittens.
Julie Andrews was on to something in The Sound of Music when she urged us to think of our favorites when feeling sad. 2021 has certainly given us plenty to feel bad about, but I've got to say, Maria von Trapp's advice has been helpful in improving my mood.
While I do love a good schnitzel, the following list contains a few of my favorites. In no particular order...
Shoes
LL Bean moccasin slippers  I pretty much live in these things half the year. The first Christmas we spent in our drafty Midtown house, my husband and I gave each other (matching, to his chagrin) slippers, and six years later they are still going strong. The shearling lining both keeps my feet toasty warm and prevents them from getting sweaty, while the rubber bottom allows me to adhere to our no-shoes-in-the-house rule on our mostly wood floors.
Tea
My Cup of Tea  I actually first learned about this local tea company from a feature on this blog. It was the mission of empowering women in Orange Mound that first led me to try the tea, but it was the deliciousness that has kept me coming back. Every flavor I've tried is tasty, but my personal favorite is the 901 of a Kind coconut almond blend. Yum! My Cup of Tea is available at a variety of locations around town, including two of my local favorites: novel. and Belltower Coffeehouse.
Period Help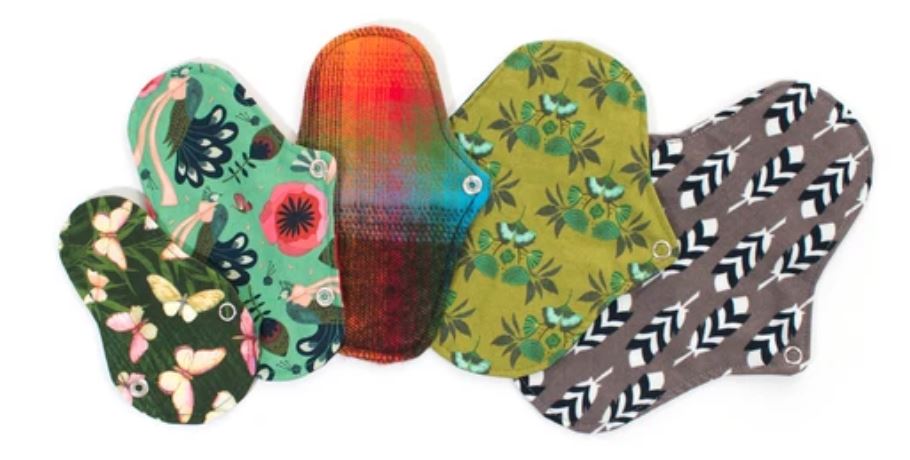 Party in my Pants  I'm a little embarrassed that it took me so long to discover cloth pads. When I finally started looking into reusable liners and pads, I stumbled upon Party in my Pants (yup, the acronym is definitely PiMP). For anyone concerned about the ick factor, it's not a big deal to just toss them in the regular wash. (Of course, as a cloth diapering mama, my idea of what can go into the washing machine may be a bit skewed.) Cloth pads and liners are better for my body, my budget, and the environment. Plus, they're super-cute!
Write On
Frixion erasable gel pens  School and office supplies are my jam, so when I discovered gel pens that erase, I confess to completely geeking out. These pens appeal to both my organizational and perfectionist tendencies. Even though it was a big, fat waste of time in 2020, I love being able to fill in my St. Jude planner and color-code it for each member of the family. But no worries when plans inevitably change because I can erase it and start fresh. If only that really were the metaphor for life it sounds like.
Local Food
Bring It Food Hub CSA  We have subscribed to a produce CSA (community supported agriculture) for several years now, and I don't think it's an overstatement to say that it has transformed not only the way my family eats but also how I meal plan. We never know what is going to be in the bag on any given week, which has led us on some interesting culinary adventures. This particular CSA sources from several different farms so there's always a great variety, and there are add-ons available like eggs, coffee, and flowers.
If you've made it this far, I'd like to thank you for indulging me as I reflect on my favorites. The next time that proverbial dog barks or bee stings, I'd like to encourage you to do the same...because maybe then you won't feel so bad.