Want to get away, but not too far away? This article features just one of many hotels and accommodations perfect for a Staycation, right here in our own city. Plus there's so many things to do here — winter, spring, summer, and fall — Memphis has it all.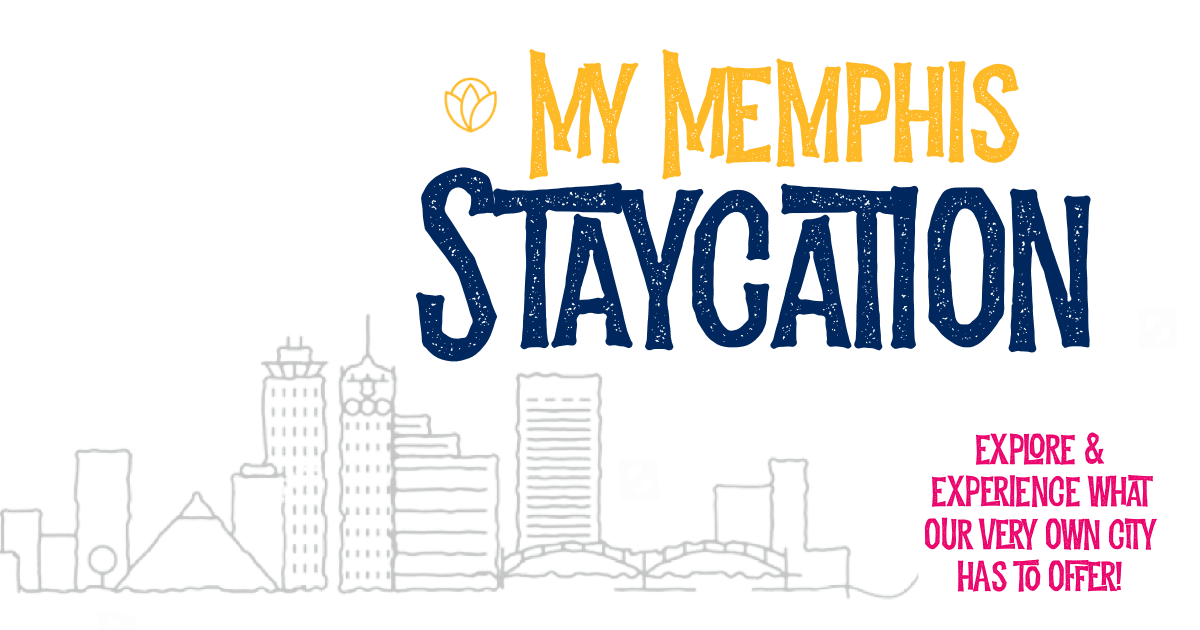 As the saying goes, "Midtown is Memphis" and The Memphian, the newest boutique hotel in Memphis, fits that to a tee. Located in the heart of Overton Square, it's literally within steps of theaters, a movie theater, Ballet Memphis, so many local restaurants and bars, and all the fun shopping Overton Square has to offer. Plus it's just a hop, skip, and a jump to the Levitt Shell and Overton Park. Location-wise, you can't beat it!
MORE THAN A HOTEL
The Memphian, a Marriott Tribute Portfolio Hotel, strives to make each guest feel like a local. With 2 restaurants, beautiful guest rooms and suites, a marketplace featuring funky Memphis wares, and plenty of space to lounge and connect, it's a space even a local won't want to miss.

SWEAT AND SHOP
Keeping up with your routine while on the road can be a challenge. Enjoy the convenience of 24-hour access to their state-of-the-art exercise studio, home to a variety of treadmill and elliptical machines, as well as free weights and yoga mats. If you're looking for a little bit more from your workout, the hotel can arrange a personal or group training session, or point you in the direction of some local fitness gurus, including Breakaway Running, Delta Groove Yoga, or The Sol Studio.
The Memphian has also curated a retail experience offering a taste of Memphis' indie handmade culture, right in the lobby. In partnership with local artists and artisans, you can treat yourself to a thoughtful array of Memphis treasures you'll be sure to cherish forever.

TIME TO EAT
Complicated Pilgrim
Be sure to bring your appetite to this amazing location in the lobby of the hotel. Serving breakfast and dinner with Southern food done right, and featuring a coffee turned cocktail bar, you'll be happy eating all of your meals here. I recommend the grits bowl for breakfast; it was amazing.

Tiger and Peacock
What I think is midtown's only rooftop bar, Tiger and Peacock is an awesome contribution to the nightlife in Overton Square. Featuring delicious cocktails, small plates, and shared snacks, it's perfect for everything from a girls' night out to a romantic date. There are 12 signature cocktails, one for each star sign, so you have to choose between getting YOUR sign or choosing another (or, you know, you can do both!). I will definitely be back soon.
**There is a pretty strict dress code (business casual attire) and a $25 food and beverage minimum per patron, giving off a – dare I say – bougie vibe.

SLEEPING IN LUXURY
Once you've wined, dined, and explored all that Overton Square has to offer, it's time to get some shut eye! With intimate rooms, featuring fun colors and eclectic furnishings, the rooms are perfect to relax and sleep in. The bathroom has a GIANT walk-in shower that will make you want to get extra clean. The soft bed, low lighting, and exceptionally clean room give way to a feeling of luxury. Believe me when I tell you, you won't want to leave the next day! (psst! That's ok. We give you permission to just go ahead and book a second night!)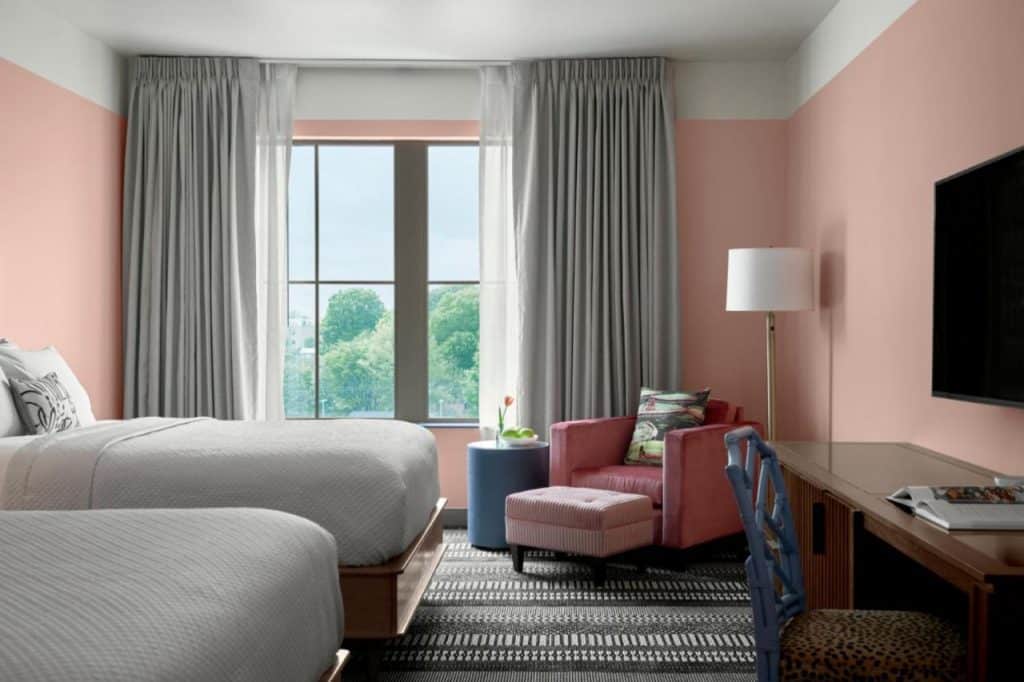 **My favorite feature of the hotel was the cold spring water taps located in each hallway. Every room has two reusable water bottles for you to fill up and take with you!

The Memphian Hotel
21 S. Cooper St.
Memphis, TN 38104
call 901-276-9311 for reservations