The saying goes, "It's like taking candy from a baby;" but the truth is, I've taken a lot more than that from my babies. As it turns out, babies have some really cool stuff. Having just become a mom last year, I am still becoming acquainted with a whole new world of baby accouterments.
Here's a list of just a few of the baby things that this momma has robbed from the cradle:
Aquaphor – I'm convinced this stuff would heal a broken bone. Not only do I use it on cuts, scrapes and dry skin all the time, but I'm packing a few tubes in my zombie apocalypse "go" bag for sure.
Baby snacks – One word: Goldfish. Three words: Vanilla Cupcake Goldfish. Where have these smiley little snacks been all my life? And don't even get me started on Gerber Puffs. When I mentioned to my friend how much mom guilt I had about stealing all my child's sweet potato puffs, she informed me that not only did she know exactly what I was talking about, but she had already calculated the Weight Watchers points per serving. It helps to know I'm not alone.
Fancy baby wash – When my first baby was born, I received some super fancy Aden and Anais baby wash and shampoo – think low-volume, high-dollar. It smells like a fresh bouquet of dew-kissed rose petals and rolling fields of lavender, mixed with the scent of angel wings, wrapped in a mist of stardust, peppered with hints of innocence, joy and beauty. Ya dig? But it irritates my babies' skin. Can't let it go to waste! I have unapologetically used this amazingly scented wash on more than one occasion. Man, does it smell divine!
The humidifier – Never have I used a humidifier in my bedroom. That is, until I stole my baby's a few months ago. All the pediatricians recommend a humidifier when your child has congestion or a cold; so when I recently had a sore throat and a cough, you better believe I stole that humidifier and set it a-steamin' right next to my face. Even better, it's a Vick's humidifier, and there's nothing a little eucalyptus can't fix.
Baby wipes – Y'all … baby wipes are good for literally everything. There's a benefit to having packs of them scattered throughout your house. Grab one to clean your hands. Grab one to wipe down your phone. Grab one to dust the fan. Grab one to clean spit-up out of your hair. Just grab one and hold onto it – you'll need it in a minute or two.
Crickets and frogs – Yes, that's right. I steal crickets and frogs from my baby. If you've had little ones recently, you should know exactly what I'm talking about. The Rock 'n Play – and pretty much any swing or bassinet you can find – has the most amazing ambient outdoor noises. My baby loves it. I love it. And I turn it on in my bedroom even when the baby isn't in there. It just lulls me to sleep. (And don't miss Rock 'n Play's birds and wind chimes track. It's a close second.)
Desitin – I'm just gonna leave this right here. I know some of you have had an annoying skin irritation that could have benefited from the magic of Desitin. The sooner you admit it and go steal it from your little one's changing table, the better.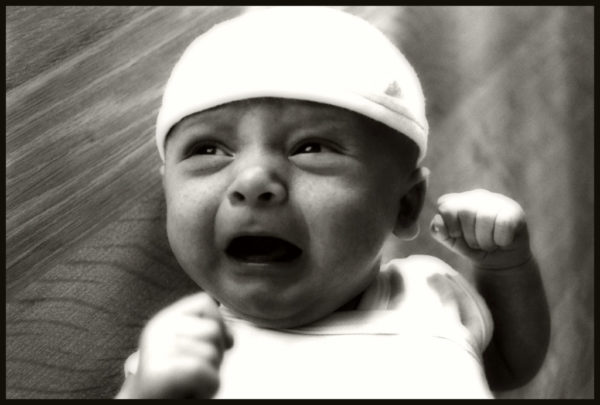 This list definitely grows with each passing day. Babies do indeed require a lot of stuff; but momma and daddy can benefit from it too. So, steal away! My kids are still too young to even understand that I am taking "their" stuff – but as soon as they catch on, I already have a plan. We are going to call it "sharing."