My parents were 33 and 40 years old when I – their first and only child – came along. They were of advanced parental age. I was always the kid with the older parents. My friends thought that was cool, but maybe it was less about their age and more about their careers, hobbies, and big old house we could run a-muck in without being bothered by any other kids.
On the contrary, I viewed my parents as boring, and attributed it to them being old. (In hindsight, my dad tells me that he felt like a spring chicken when he was 40 with an infant; he didn't truly feel old until he turned 70.) I wanted to be a young mother.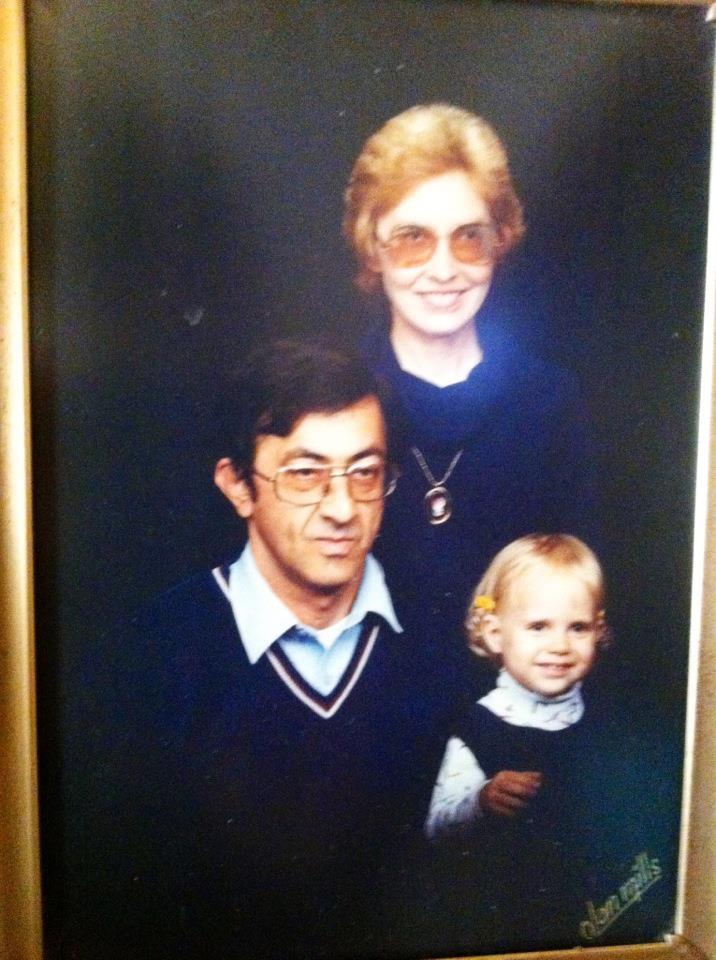 Flash forward decades later to the birth of my daughter when I was nearly 39 years old. My plan to be a young parent didn't come to fruition. I had lived my adult life up until that point witnessing my friends – younger, older, and the same age as me – become parents for the first time, and multiple times thereafter. I adored their kids for the most part and was happy for them, but was sad for myself and sometimes even jealous.
I've always looked young for my age. I have genetics and a disdain for makeup to thank for that. I've also been blessed with friends of all ages, either making me the obvious young one around the Boomer crowd, or placing me in the Millennial category when I'd attend parties or concerts with my 20-something pals. I celebrated turning 35 because I felt like had more street cred, mostly in the professional setting. I was in an upper management position working directly with local politicians and leaders, mostly of the older, white, male demographic. For once, I could refer to my general age range, or years since college, and demand that they respect my authority and opinion.
Despite not meeting my goal of becoming a parent at a young age, watching my friends raise kids as I watched the calendar years flip over, and fighting for recognition in the work realm, I wasn't focused on my age when I was pregnant. I was too busy reading What to Expect When You're Expecting, wondering how to introduce a newborn to a menagerie of pets, and researching how to go back to work while caring for a baby. My pregnancy was uncomplicated except for high blood pressure toward the end; my not yet 30-years old friend was also experiencing this, so I didn't associate it with my age. I had more ultrasounds than the average pregnant person because it's protocol for pregnancies facilitated via IVF (and, as I came to find out, also for older pregnant people). Otherwise, everything was by the book and unremarkable. I delivered a full-term, healthy kiddo.
My birthing experience was sprinkled with overhearing nurses and doctors whisper "…. with advanced maternal age". I wasn't sure why this was relevant since I was in very good health and everything was progressing normally. My doctor even applauded my ab muscles as she coached me through over 3 hours of active labor. (Thanks, Fit4Mom Memphis for those months of Fit4Baby prenatal workouts!)
This got me to wondering what "advanced maternal age" even means. A quick Google search explained that there is evidence that pregnancy after 35 years of age comes with increased risk for complications, among other things. This refers to medically-related concerns, but how is maternal age associated with psychological, social, financial, and other factors?
I haven't done any scientific research on this, but my anecdotal findings show that many people feel more prepared for parenting when they are established with a permanent home, career, and a checking and/or savings account. Having a close-knit group of family and friends is also reassuring. These circumstances might be more possible to achieve when you are a little older. Not for everyone, of course, but generally speaking. Because of this, I'm making the case FOR advanced maternal age.
Merriam Webster defines "advanced" as
being beyond the elementary or introductory
greatly developed beyond an initial stage
These definitions speak to me. Once I was able to put my hurt ego aside and embrace that I was in fact a mom despite my age and all of the years that passed to get to this point, I felt – and still feel – well-equipped to be doing this parenting thing. I learned a lot from my friends who were raising kids well before I ever had the chance. I built a solid career that adapted with me as I introduced a needy newborn and even needier toddler into the mix. I found comfort and support in my friendships both local and long distance, new and long-term. I had prepared for this for a long time, and was beyond the initial stage of shock, uncertainty, or unwillingness that some people experience as they embark upon parenthood.
If you're 35 or older and considering expanding your family, don't be shy. View your age as an asset. You've had a lot of life experiences. You have so much to give.
All of this isn't to say that it's easy. It definitely is not. And it doesn't matter the age or number of kids or life circumstances of my fellow parent friends – we are all exhausted, depleted, and completely in love….and I'm also just a little advanced… in age.