Dear Kindle Fire,
I don't know where to begin to thank you for all you have done for me and my boys. I have to admit that I was hesitant about entering into a relationship with you—in this day and time, screen-time love is forbidden by most, and I just don't think the world is ready to see the two of us so happy together.
What started as a distraction for my toddler on our first long car ride has blossomed into a fulfilling, soul-soothing partnership. Many might balk and squawk our way, repeatedly saying that I use you only as a babysitter for my child; but don't listen to them, Kindle Fire. Don't let them try to break you down, define you, and put labels on you. You're so much more than that.
Not only do you provide my toddler with endless entertainment, but you have given him knowledge that I will be eternally grateful for. I have no doubt that your time together is supplemented by instruction at pre-school, but I know you have played a major role in the development of my two-year-old's little mind. He can already count to 20, and backwards from 10. He knows all his colors and most of his shapes. He can say the alphabet. And he can even identify all the letters out of order AND by the sounds that they make. How can I ever repay you for this gift you've given me?
In addition to brains, you've got looks too. Your sleek design and intuitive user interface make it easy for my children to utilize you. And the silicone case you're currently wearing is so versatile and practical—keeping you safe during every drop and toss—yet you still look classy and relevant.
Of course, every relationship has room for improvement, so I'll just say that we could use some work in the area of battery life. It's just that I want to be sure you always have the energy to keep up with us; we want you around for the long haul.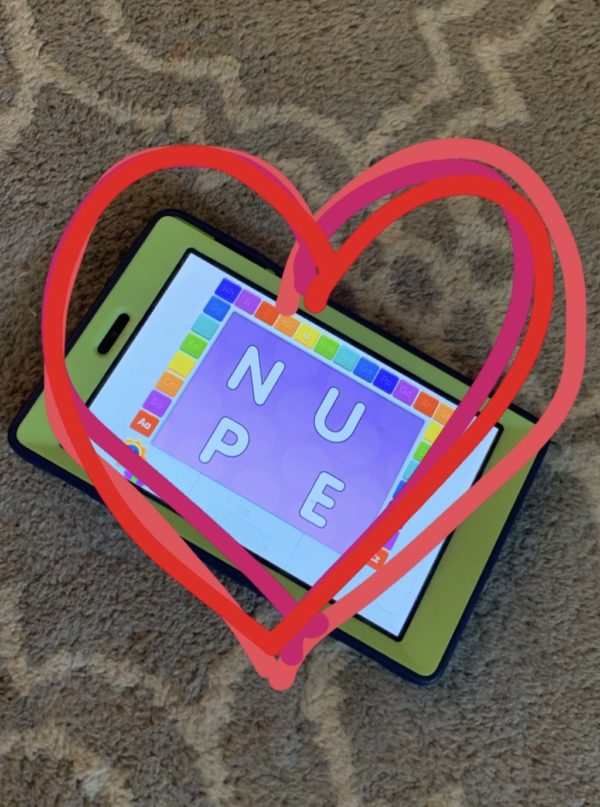 Oh, Kindle Fire, I will continue to be amazed by the way you make me feel. Your apps and content are always there to make our days a little better. You've been unbelievably helpful and comforting to us all at one time or another. And just when I start to question whether or not we should be in such a deeply codependent relationship, my child looks up from you to meet my eyes and repeat what you have just whispered to him: "Up is spelled U-P." And my heart just melts.
So, next time you hear the haters mumbling behind us in a restaurant or at the doctor's office, you just tune them out, my little Kindle-kins. Our love is strong. They'll never tear us apart. And the truth is, they're all just a little jealous.