Surgery isn't fun. If this is your first time, you really don't know what to expect. You want to make sure you and your child are as comfortable as possible and prepared for what's to come. Here are 8 helpful tips to get ready for Same Day Surgery at Le Bonheur.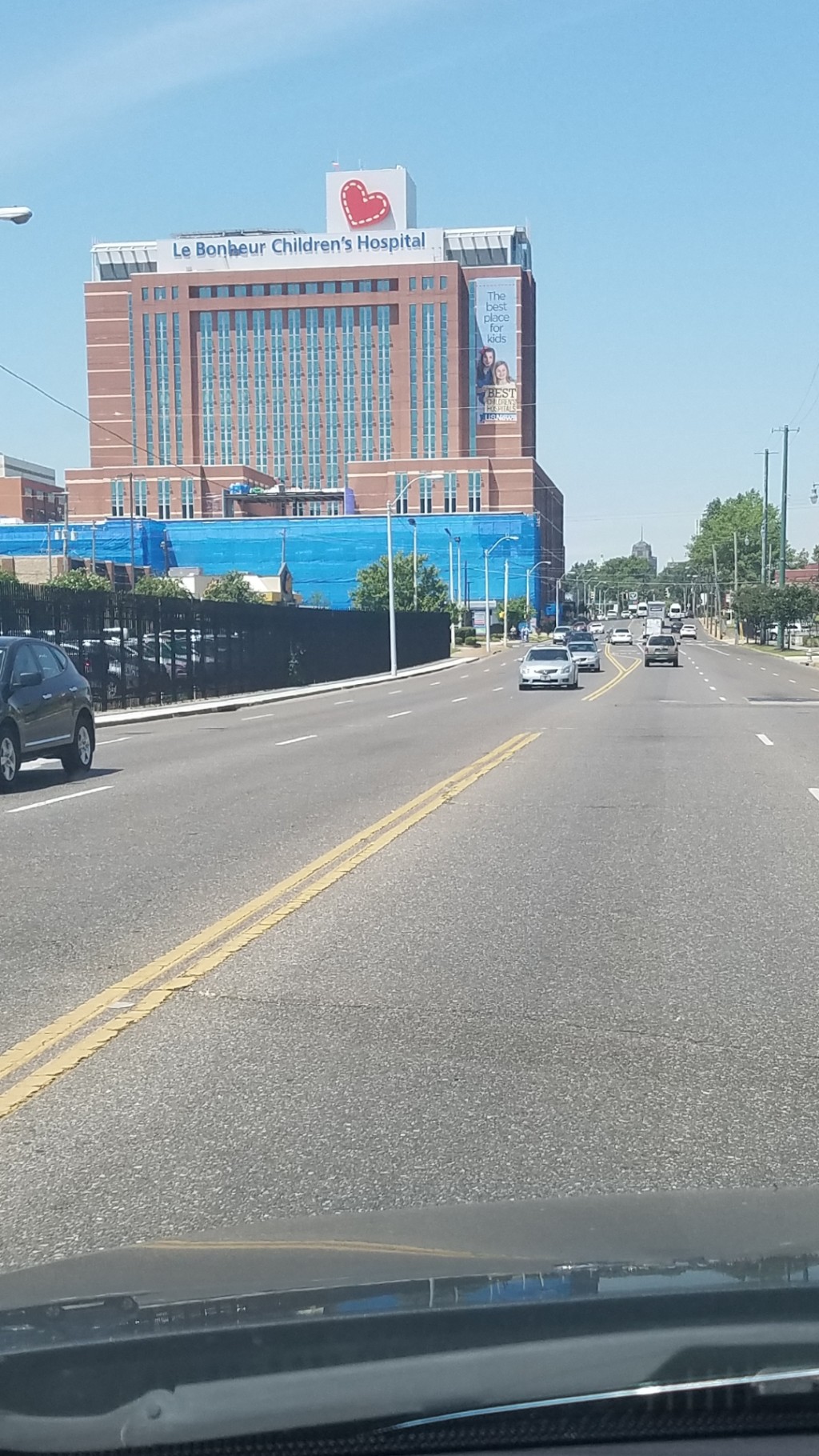 Tip#1

- If you haven't received a phone call from Le Bonheur at least 2 days before your scheduled surgery, give the hospital a call.

Sometimes they get backed up, and it is important to have your surgery prep information a few days before you go. They will let you know when to stop food and liquids, what to expect, arrival time, etc. Also keep a list of questions you may have. If they can't answer them, they will have a nurse to give you a call. Having the information a few days before allows you AND your child time to prepare.
Tip #2

- Have a discussion with your child about the upcoming procedure.

Hospitals can be scary. Your child is in an unfamiliar place. It is huge, filled with people coming and going. There is a lot of hubbub in pre-op. Being wheeled to the operating room may bring about worry for you and your little one. You are given the option to walk there with your child. They can pick what flavor anesthesia to use. These are all great things to discuss with your child BEFORE your visit. Post-op can be frightening as well, because you have a lot of cranky kids in pain just waking up from anesthesia. Talking to your child about the sights and sounds they may experience could reduce the initial shock.
Tip #3

- Arrive at least 30 minutes early.

Parking can be a hassle at times. I suggest parking in the garage, especially if you have an overnight stay. The guest lot on Adams fills up quickly - even in the early morning hours. To save on time, just head straight to the family/guest garage on Manassas. They have a Sky-bridge that connects the parking garage to the old hospital. They have plenty of signs that will point you in the right direction.
Tip #4

- Dress in layers.

It is cold in the hospital. Bring a sweater and a throw blanket for you and your child. If you have an overnight stay with a young child that is cold natured, a short sleeve, footless sleeper that buttons or zips in the front will be perfect. The short sleeves allow for IV placement and the buttons and zippers will allow any cords to be able to be positioned for comfort. Bring a pillow for yourself. Trust me.
Tip #5

- You will do A LOT of waiting. Plan accordingly.

Once you arrive and check in, you will have to wait in the 2nd floor lobby. Once you are called back to pre-op, you will have to wait (sometimes for a couple of hours). And then once your child is in surgery, you will be back in the main waiting area, waiting. You have to wait in post-op to make sure your child recovers from anesthesia and has no complications. Bring items for you and your child - especially for toddlers. We know they don't like to do a lot of sitting and waiting. Books, small toys, tablets, etc. Anything to help pass the time.
Tip #6

- Limit your number of guests.

If your extended family is fine with waiting, then they have the 2nd floor main waiting area with couches, chairs, televisions, and a couple of charging stations for your electronic devices. Only 2 people are allowed back with your child in the pre and post-op areas. You can always invite family and friends once you get a room if you have an overnight stay.
Tip #7

- Talk to your child about Bunny Lane!

When having a conversation with your child about what to expect, make sure you tell them about Bunny Lane! Each child scheduled for surgery can pick out a free toy. They have many age appropriate options, and they can play with it while waiting for surgery. This may ease your child's anxiety and give them something to look forward to!
Tip #8

- If your child has food allergies or is a picky eater, bring their favorite juice and snacks from home for post-op.

More than likely, your child will have to eat and/or drink something before being discharged. Having something from home may make this a bit easier. My daughter loves applesauce but only the mango flavor. She needed to eat after her tonsillectomy, and they didn't have anything she could have because of her food allergies. And what they had that she could eat, she didn't like. But she devoured the mango applesauce! I had to call home and get more! Make sure you discuss this in your phone call you get before surgery, just in case your child has food restrictions after the procedure.
For the moms who are Same Day Surgery veterans, what tips would you give? Let's add to this list!