Summer has arrived, and it's time for some fun in the sun! Along with sun, who else is ready for cold treats: ice cream, snow cones, gelato, popsicles, and more?
Everyone loves a cold sweet treat on a hot summer day. We asked our Memphis Moms where their favorite treat destination was, and this is what we got! (Be sure to scroll all the way through to see our list of snow cone joints and other places to find cold sweet treats!)
Ice Cream, Frozen Yogurt, Custard & Gelato
Sweden Kream
1472 National St., Memphis, TN
Locally owned and operated in Memphis for over 30 years, you can find more than snow cones and ice cream here. Visit Sweden Kream for some delicious homemade tamales and burgers too.
Yolo Rollo
Oak Court Mall, Memphis
Wolfchase Galleria, Memphis
With eight handcrafted ice cream flavors, this rolled ice cream will be a sure hit for everyone in your family! Found in local malls, it's perfect to snack on while you shop.
Margie's 901
125 South Main Street, Memphis
If you can't buy happiness, Margie's Ice Cream is the next best thing! Margie's 901 is a locally owned family Ice cream treatery located in the Downtown Memphis Area. Here at Margie's 901, you are able to put your imagination to the test and explore several flavor combinations. From Oreo's and Sweet Cream to Cotton Candy and M&M's with Peanut Butter and Strawberries we have got you covered
Sweet Noshings
2113 Madison Ave, Memphis
541 Perkins Extd., Memphis
Visit this gem at Overton Square or their new location in East Memphis! Sweet Noshings has the small town feel right when you walk through its doors. They are tons of candy to pick from, homemade ice cream, and a variety of popcorn!
Milk Dessert Bar
1789 Kirby Pkwy Suite 10, Memphis,
Milk Dessert Bar features treats such as: milkshakes, ice cream, edible cookie dough, delicious cakes and cookies, and more! Their overall theme is "classic meets the unexpected," and they strive to encourage their customers to disconnect to reconnect.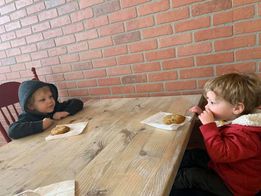 Mensi's Dairy Bar
162 Washington St., Collierville
Enjoy the small town square in Collierville when visiting this sweet treat location. Stop by Mensi's for not only a scoop of ice cream, but a delicious burger, too.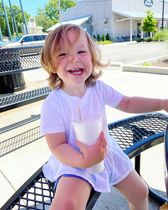 Menchie's Frozen Yogurt
7706 Winchester Rd., Memphis
750 N. Germantown Pkwy, Cordova
With two Memphis-area locations, you'll have an easy time stopping in and cooling off with some sweet goodness!
Belly Acres
2102 Trimble Pl, Memphis
6130 Poplar Ave, Memphis
Belly Acres is located in the heart of Midtown, at Overton Square and at the Regalia. Not only can you enjoy a burger, but if you save room, their milkshakes can seal the meal deal. Their milkshakes and homemade ice cream sandwiches are delicious, and go well with playing cornhole!
Poke World

2105 Union Ave., Memphis
575 Erin Drive, Memphis
1605 N Germantown Parkway, Cordova
Poke World serves up the best bubble tea, poke, and rolled ice cream around!
Levee Coffee and Creamery
2059 S Houston Levee Road, Collierville
From oatmeal to coffee to the most amazing ice cream, go check this place out! You won't be disappointed!
Waffle Cream
999 South Cooper, Memphis
Ice cream and waffles! Go in and prepare for sweet tooth satisfaction. They have so many fun combinations to choose from and if ice cream and waffles aren't your thing, they also have soft serve ice cream and create your own milkshakes.
Quintessential Sweets
5980 Bartlett Center Drive, Bartlett
They have frozen, fried, and dipped options. No need to wait until the fair comes to town; head to Bartlett and enjoy all the carnival goodies any time you want.
Sugar Ghost Ice Cream & Bubble Tea
2615 Broad Ave., Memphis
9077 Poplar Ave., Germantown (OPENING THIS SUMMER)
You can get your ice cream and bubble tea in the same location. With a variety of ice cream options, you can also get milk and fruit tea to get a cool refresher from the summer heat. All these choices in such a cute and quaint location.
Funky Monkey Frozen Treats
9094 Goodman Rd, Olive Branch
Here they offer Ice Cream Factory ice cream in a variety of flavors along with snow cones and dipping dots.
Kaye's Pints and Scoops
2089 Winchester Rd., Memphis
One of our favorite things last year, this small batch creamery makes handcrafted ice cream. Try the strawberry brownie sundae ice cream. It can also be found at Muddy's. So delicious!
Sweet Magnolia Gelato Co.
1350 Concourse Ave., Memphis
Sweet Magnolia has a stand alone shop at Crosstown, but is sold in several local restaurants and stores around the city. Their flavors are constantly changing (they've made over 300 different ones), so you've got to check back often!

Snow Cones
Micco's Sno Cones
11125 US-70, Arlington
Visit the newest addition to the Collierville/Germantown area. At Micco's, "we offer New Orleans style Snocones, ice cream, sundaes, cakes, brownies, cupcakes, & desserts." Come ready and hungry for treats!
Suga Mama Snoballs
1717 E Holmes Road, Memphis
7041 E Shelby Drive, Memphis
Community oriented, passionate, and proud, Suga Mama Snoballs has been happily helping Tennessee residents satisfy their sweet tooth since 2016. Owner, Marci Clark, welcomes you to explore the unique and authentic flavors we have to offer. That includes Swamp Thang, banana pudding, and our ever popular signature: strawberry cheesecake stuffed snoball! Treat your palate to dessert your taste buds will thank you for.
Jerry's Snow Cones
1657 Well Station Rd., Memphis
1601 Bonnie Lane, Cordova
"We didn't invent the snow cone, just the snow cone supreme." Open all year long, stop by Jerry's and enjoy one of their Memphis famous snow cones. Remember, they only accept CASH, so have that green ready to go!
Other Frozen Treats!
La Michoacana
4075 Summer Ave.
6635 Winchester Rd.
830 Germantown Pkwy.
1038 Goodman Road
2733 Getwell Road
La Michoacana is a family owned and operated ice cream parlor. La Michoacana has over 50 years of experience in making the best tasting ice cream products. Unique flavors (like sweet corn!) are next to classics like Oreo and creamy vanilla. The popsicles choices are all fruit or creamy flavors. So many choices, it's hard to pick!
MemPoPs
1243 Ridgeway Rd., Memphis
1350 Concourse Ave., Memphis
"Our pop flavors are constantly changing with what is available locally and seasonally. Make sure to stop by the brick + mortar store to see what flavors we have waiting for you to try!" We recommend trying the Avocado Lime or the Spicy Pineapple pop. Plus some flavors your can get dipped in chocolate! YUM. Everyone loves MemPops!
Dipsticle Artisan Gelato Cafe
694 North Germantown Parkway, Suite 60, Cordova
They specialize in Italian gelato and sorbets on a stick. Everything is made in-house with all natural, fresh ingredients. Start off by choosing your flavor, then dip it in one of 4 European chocolates: Milk, White, Dark, or Dark w/hazelnuts. Once dipped, choose from a variety of yummy toppings for an extra delicious taste.
Chill Frozen Treats and Sweets
2015 S. Houston Levee Rd., Collierville
Serving ice cream, milkshakes, sno-balls, sno-shakes, sundaes, cookies, and brownies right in Collierville. They're the "neighborhood spot for New Orelans style sno-balls."
Parker's Water Ice
7825 Winchester Rd Suite 108, Memphis
"Beat the heat with a cool icy treat" is the first thing you'll see when you visit their website and with this Memphis heat…Yes Please! With 34 flavors of water ice and 27 flavors of soft serve ice cream there's no way you can leave empty handed. They also have trucks and carts available for your next event.
Vampire Penguin Silo Square
2868 Mary Blvd Suite 105, Southaven
If you're looking for shaved snow with a twist, this is your place. It's such a cute and creative take on shaved ice. It's definitely worth a trip.
Do you have a favorite place to grab a cold sweet treat that we missed? Let us know and we'll add them to the list!