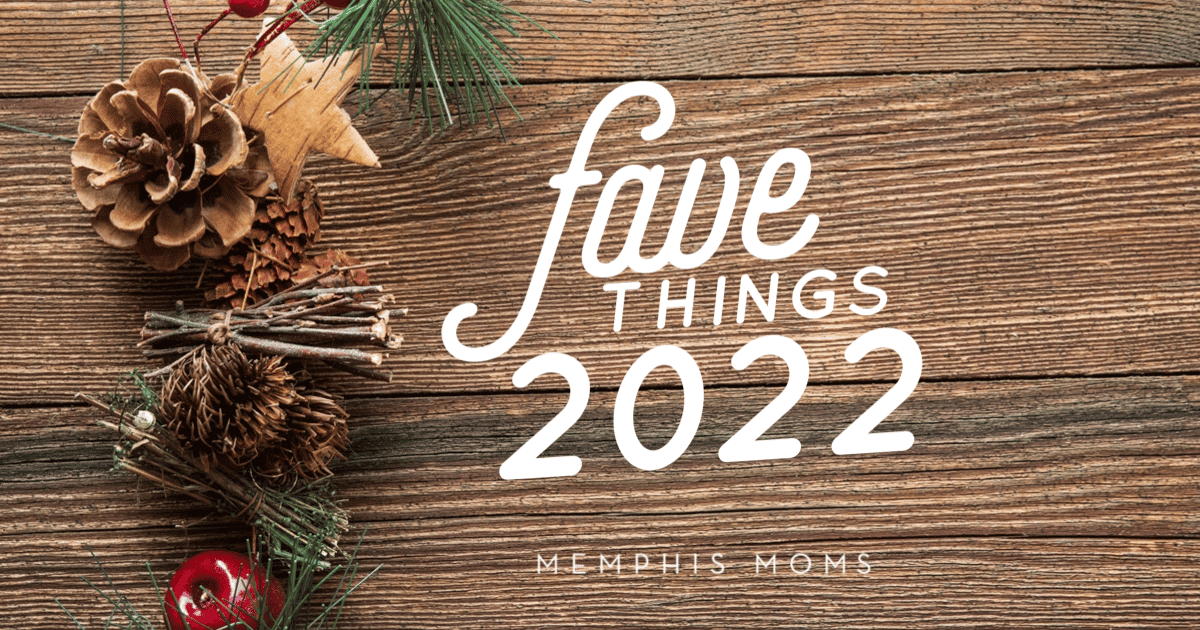 We're excited to introduce to you our fifth annual "Favorite Things." (Check out last year's favorites here!)
What is this you ask? Let us explain! Memphis Moms loves to promote and endorse local businesses and products. So we scoured the city and found our top 10 favorite items — giving them our "mom stamp of approval." Just in time for the holidays, each of our writers received a swag bag with all ten items — our way of thanking them for their dedication to providing you, our readers, with new and relevant content each day.
So without further ado, here's our hand-selected TOP 10 FAVORITE THINGS of 2022! We hope you'll consider soliciting these businesses and loving their products as much as we do.
Deceaux Art offers unique, yet affordable home decor. In addition to large, fine art acrylic abstracts, you'll find a line of mini canvases with everything from hand-painted angels to crosses and crowns to Memphis inspired art. Deceaux Art designs also include decoupaged and framed wedding invitations and baby announcements. What better way to memorialize the milestones in your life. And if you are looking for more than artwork, check out Deceaux Art's line of etched, leafed, and painted glasses, as well as coaster sets.
Memphis' Original Smoked Hot Sauce is where it's at. Choose from either the regular Memphis Smoked, Black Sheep on Fire (super hot!) or the Black Sheep Gone Green for a different sort of kick. Created by local dad Lawrence, you can find Black Sheep Bottling Company at various farmers' markets, in 10 different local grocers, or simply order online from their website. Have out of town family or friends? Send them a few bottles and include one of their recommended recipes (also found on their website!). Black Sheep hot sauce is always created in small batches and with fresh ingredients.
Made by local mom Amanda, Temple
Remedies
is committed to creating products that work with our bodies to promote healing and harmony. Made with all natural ingredients, you can use them with confidence for every member of your family. Known for their elderberry syrup, these jars are packed with good stuff to help promote our immune systems (perfect for NOW during these winter months). They also offer elderberry gummies, magnesium products & more. You can find Temple Remedies at the Cooper Young Community Farmer's Market on Saturdays or contact Amanda directly through her social media.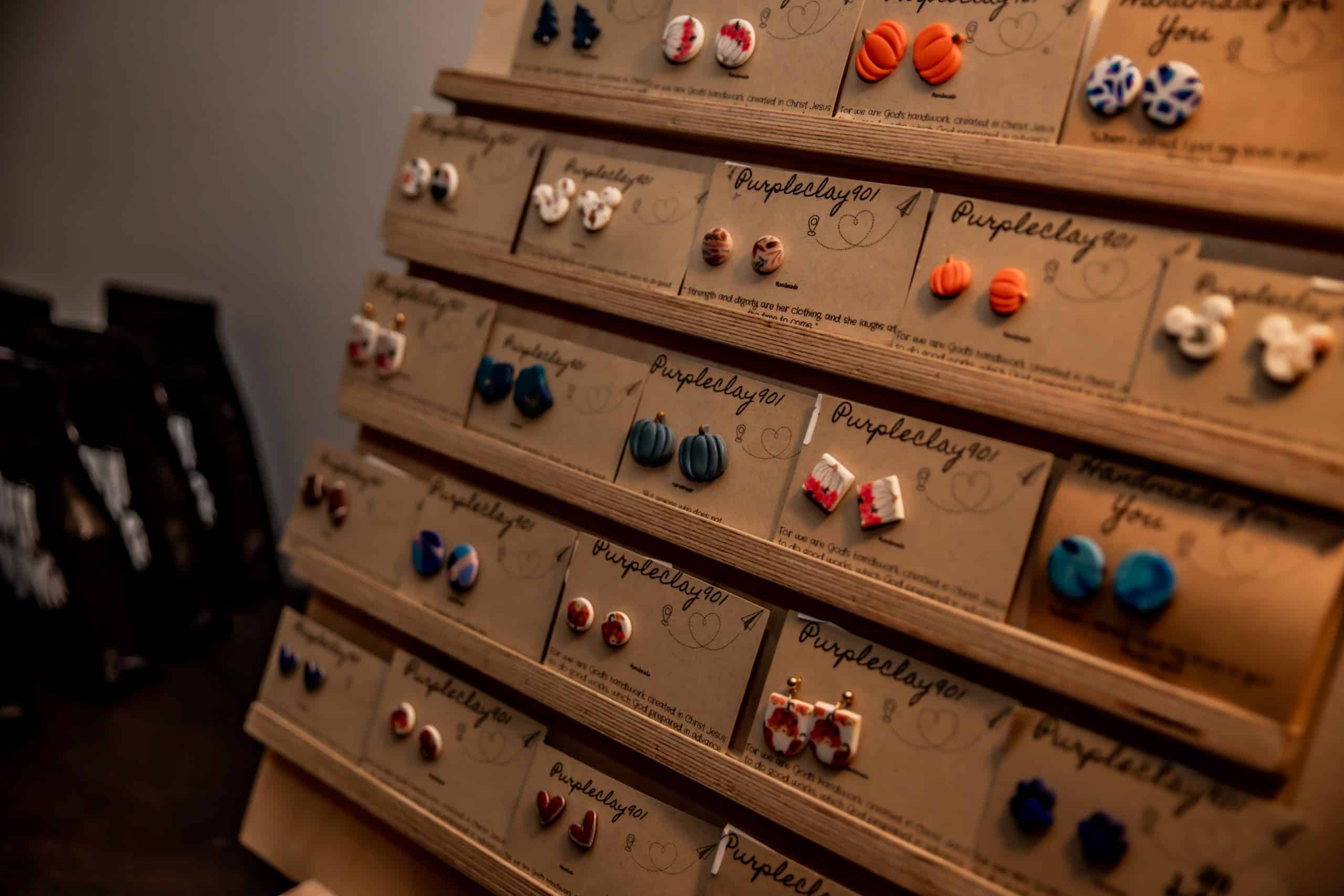 This one is close to our heart this year since Purple Clay 901 is owned and run by our very own contributing writer, Maciel Landa. Looking for a creative outlet and a bit of income, Maci started making small, clay earrings for friends and family. Soon the power of facebook had everyone in Maci's circle wanting a pair and her business took off! Now you can find Purple Clay 901 at almost any holiday pop up market, craft fairs and even doing porch deliveries! Purple Clay 901 accepts large corporate orders and can ship nationwide. Her price point on these adorable, lightweight studs are perfect for teacher gifts, birthday happies and even a fun surprise for kids!
Cane and Herb is a new local company crafting handmade simple syrups infused with fresh herbs. They are great for cocktails, mocktails, salad dressings, and savory dishes! The two syrups we got to sample were:
Lavender – Soothing, sweet, and sensational. The lavender-infused simple syrup is a fan favorite. This syrup makes great lattes, lemonade, and gin and tonics. Bakers use it to keep their cakes moist, and tea lovers add a bit to their chamomile!
Hibiscus – Bright, vibrant, and oh so delectable! The hibiscus-infused simple syrup uses organic hibiscus petals to bring forth the perfect amount of tarty sweetness to your dish. Try with a bit of tequila and seltzer water for a floral margarita. Or pull out all the stops and add it to some champagne vinegar and olive oil to make a light salad dressing.
Amanda Kohr works out of Arrow Creative making unique, handcrafted pottery. You can find her work in her Etsy shop year-round or at various local markets throughout the year. She also makes fun seasonal items. And one of her best sellers is her hilarious Christmas ornaments. All of our writers received a teeny ring dish, perfect for a nightstand or on a kitchen counter. She also does special requests, so reach out if you have something specific in mind!
Kiamesha Wilson comes from a family of entrepreneurs. During the pandemic, she began making homemade ice cream for friends and family. They encouraged her to sell her ice cream because of the unique flavors and creamy texture. Kaye's Pints and Scoops was born! Now, almost 3 years later, you can find Kaye's in local grocery stores, at various city events and available for private catering. We were lucky that Kiamesha was able to set up an ice cream bar at our Favorite Things Party, where she ALSO revealed that her store/kitchen offers private birthday parties, where the birthday kid gets to create a custom ice cream flavor! Say what?! And it gets even better. You can join Kaye's Pints and Scoops Pint Club, where you'll receive pints of ice cream delivered monthly!
Turning Tables
After making a convertible picnic table for his family, local dad and pastor posted a picture of it on Instagram. Even though he wasn't selling it, 17 orders came in almost immediately. He took the money, invested in quality tools, and Turning Tables was started! Now Turning Tables turns out more than tables (see what we did there?). You can purchase custom benches, side tables, charcuteries boards, and more. But no craftsman wants anything to go to waste. So this past year, Turning Tables has used the tiny scraps of wood from his larger creations to make handmade earrings. These earrings are so light weight you won't even know you're wearing any. Each pair is different and unique at a price point perfect for gifting!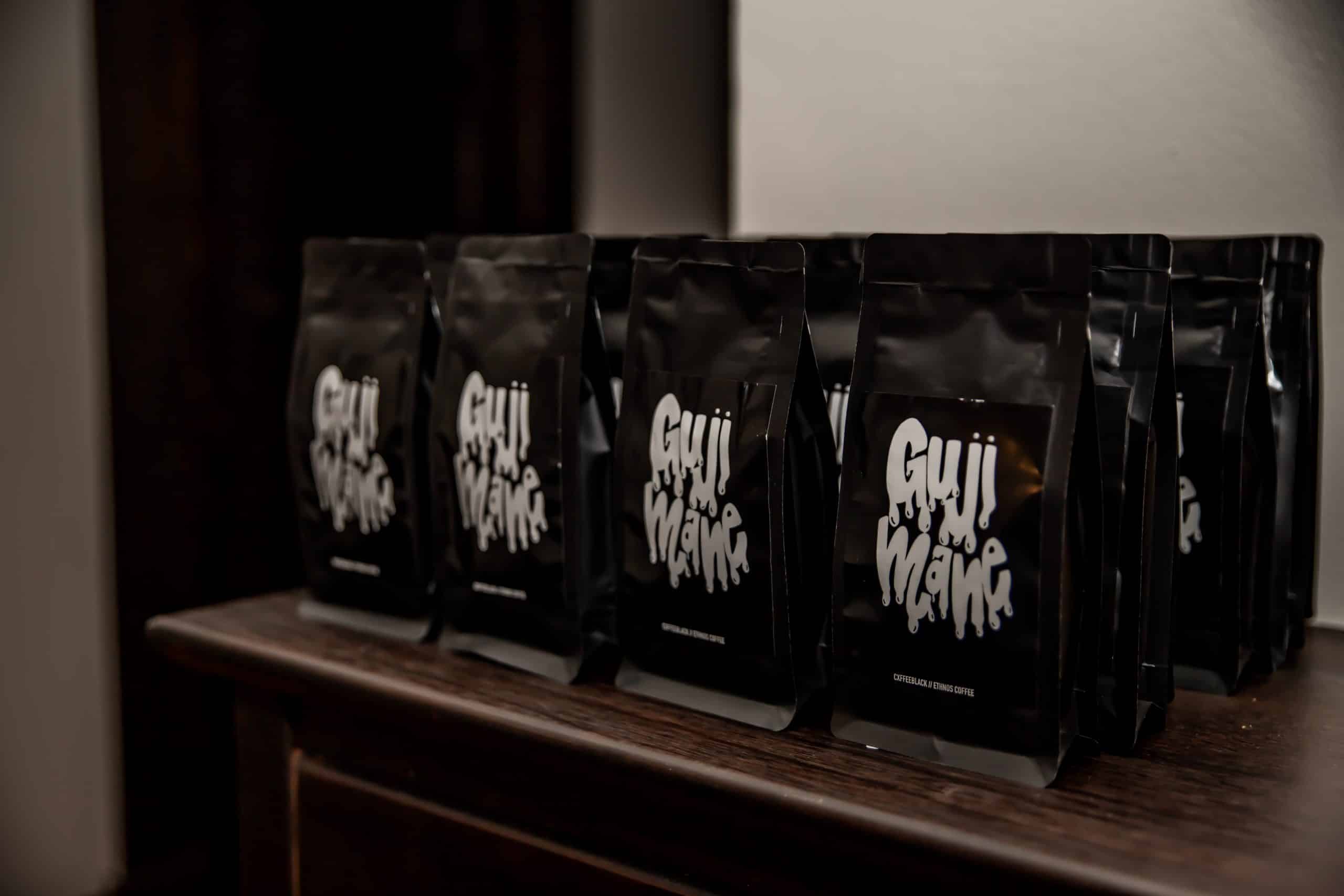 Cxffee Black is a venture with specific social implications, started by Memphians, Bartholomew Jones and Renata Henderson. Wanting to celebrate their roots, these two not only started packaging and selling coffee beans, but they opened a local coffee shop, the Anti Getrification Cxffee Club. They literally pour black culture into every cup, including their own coffee brand, Guji Mane. Originating from a traditional blessing, it roughly translates to "May you lack no coffee nor peace in your home." Now in addition to selling their coffee, they also offer merchandise, such as coffee mugs and sweatshirts, famous for their phrase "love black people like you love black cxffee."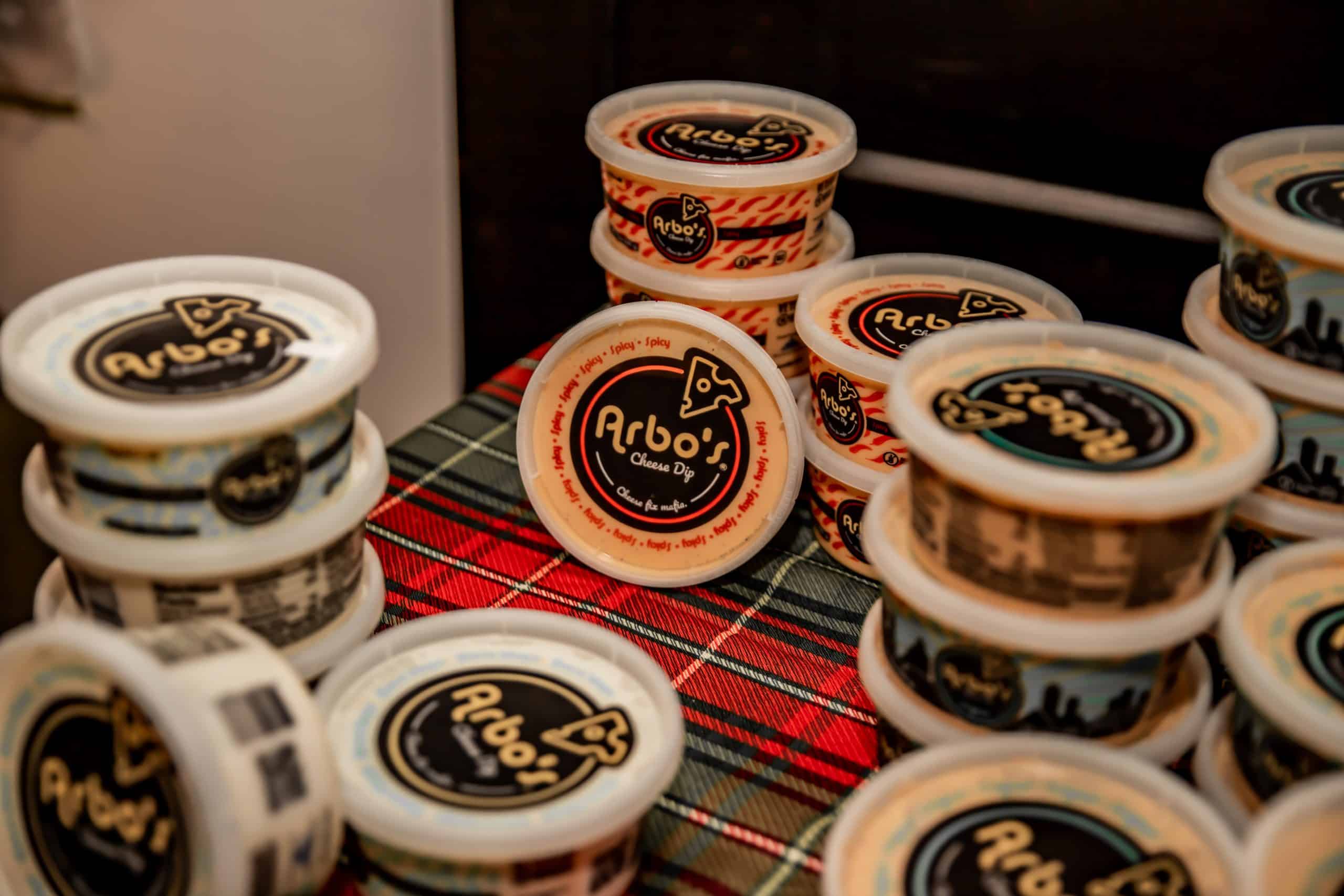 At Memphis Moms, we love a good pun. And when you learn about Arbo's Cheese Dip, you'll also learn their motto is "We aim to cheese." Get it? PUNNY. But there's nothing funny about the flavors Arbo's is putting out. This is cheese dip with a kick. It's deliciousness in your mouth. We promise once you open the top, you won't stop — eating that is. There's three different flavors to choose from — classic, chipolte, and white. Arbo's is fairly new to the Memphis food scene, but Andrew Arbogast, local dad and veteran, says his father's recipe (that he's refined to perfection!) is decades old. You can find Arbo's inside most area Krogers as well as locally owned grocers and shops.
OUR FAVORITE THINGS PARTY!
Each year we treat our contributors to a fun party where we celebrate not only revealing our top 10 products but we also celebrate them! We eat, drink, and be merry together (plus we give out some "Mum Awards"), fostering our community of moms who come from all over the city. It's a sweet time each year. This year we partnered with two more local businesses to make the evening a success:
Decor Sponsor : Bluff City Picnics
Bluff City Picnics is a a fun, elegant twist on a picnic. They take care of EVERYTHING: the tables, the seating, the food, the decor… every detail was thoughtfully executed. We chose a "Christmas" theme so everything was white and gold with red accents. Bluff City Picnics sets everything up for you and comes back later that day or the next day and breaks it all back down. If you are looking for a fun, intimate gathering of friends, a unique moms night out, or small company gathering, this would be such a fun and creative way to do that!
There's actually TWO locations — one in the Sanderlin shopping center in East Memphis and one at the Saddle Creek shopping area in Germantown. Both restaurants offer healthy, wholesome, clean ingredients in their dishes. From street tacos to yogurt bowls, to sandwiches and smoothies, there's something for even the pickiest of eaters. They also offer grab and go options, a full coffee bar selection, cocktails and local beer, plus City Silo merch. We encourage you to meet a friend for breakfast, lunch or dinner and support this local establishment!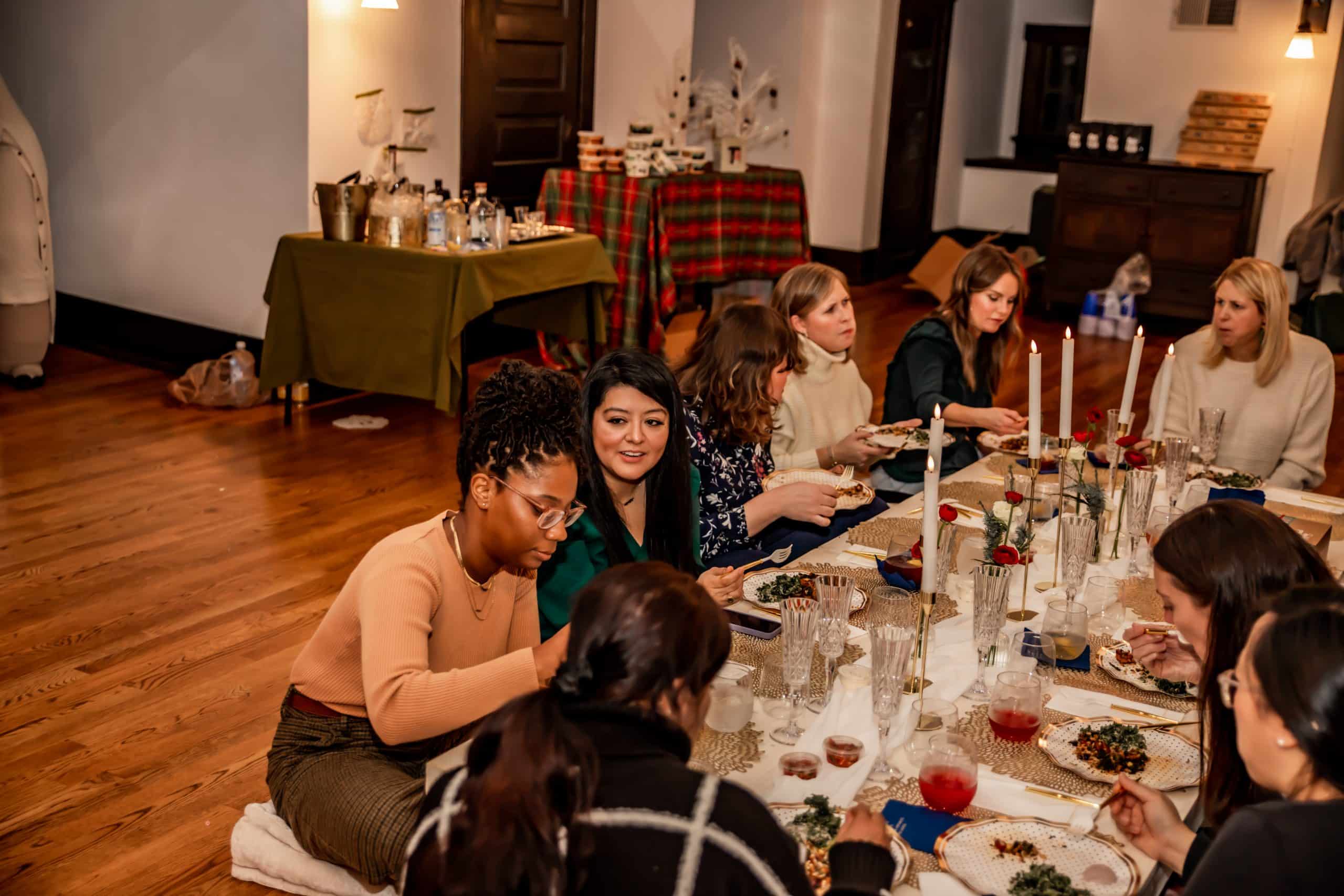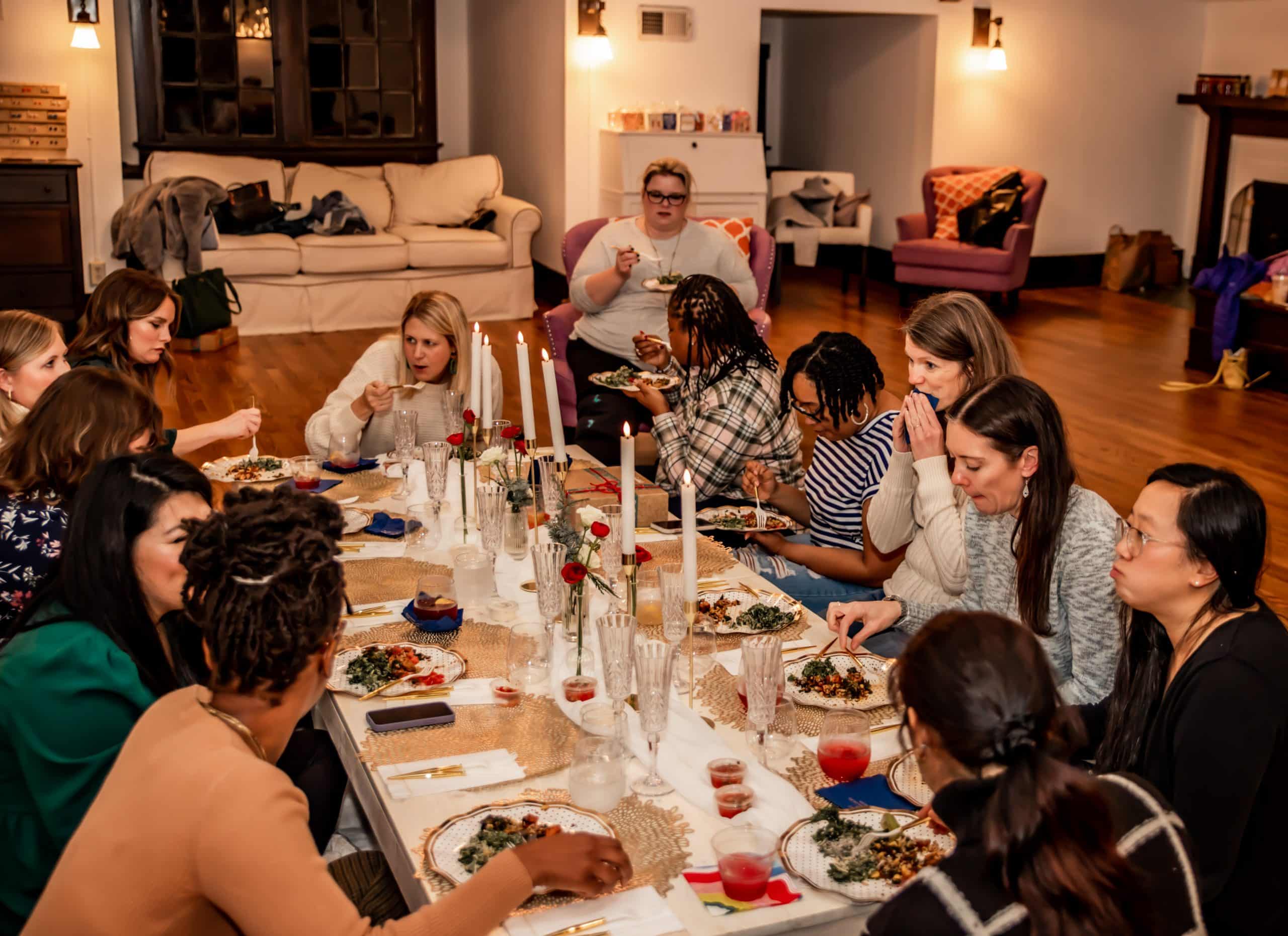 *All photos taken by the talented Taylor Hershy Photography. We highly recommend her for all your photography needs!