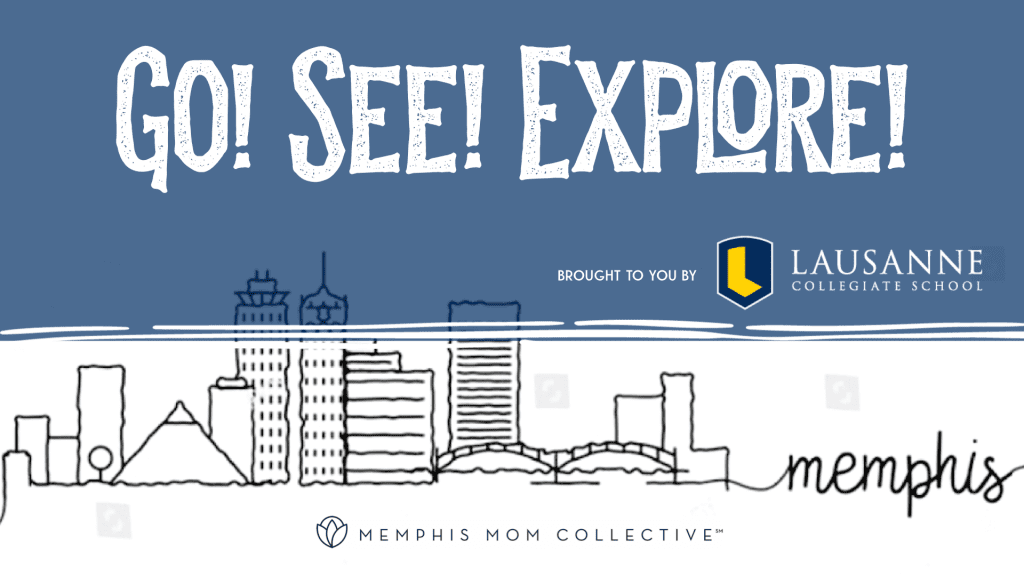 Memphis Chess Club is the chillest place for families, pizza lovers, board game lovers, and book worms alike. We absolutely LOVE going to the Chess Club.

With the Kids
As soon as we walk into the Memphis Chess Club, we commandeer one of their large tables. We're a family of 6 after all. Next, we head to the register to place our order: 1 medium Fabi (cheese) pizza, 1 medium Greco (pepperoni), a basket of fries, some Mac n' Cheese, a huge cinnamon roll, and a couple of beers for the adults. If we go on a Sunday, we trade out one of the pizzas for Chicken and Waffles and an order of crepes. And believe me, we consume it all!
After placing our we head to the Game Wall. They have every game, not just chess. Are you a Monopoly lover? They got it. Want to be a surgeon? They have Operation. Love a good murder mystery? They also have Clue. Want something more retro? They have Hungry, Hungry Hippo and Rock 'Em Sock 'Em Boxing Robots. They even have Candyland, 3 Man Chess, and Guess Who.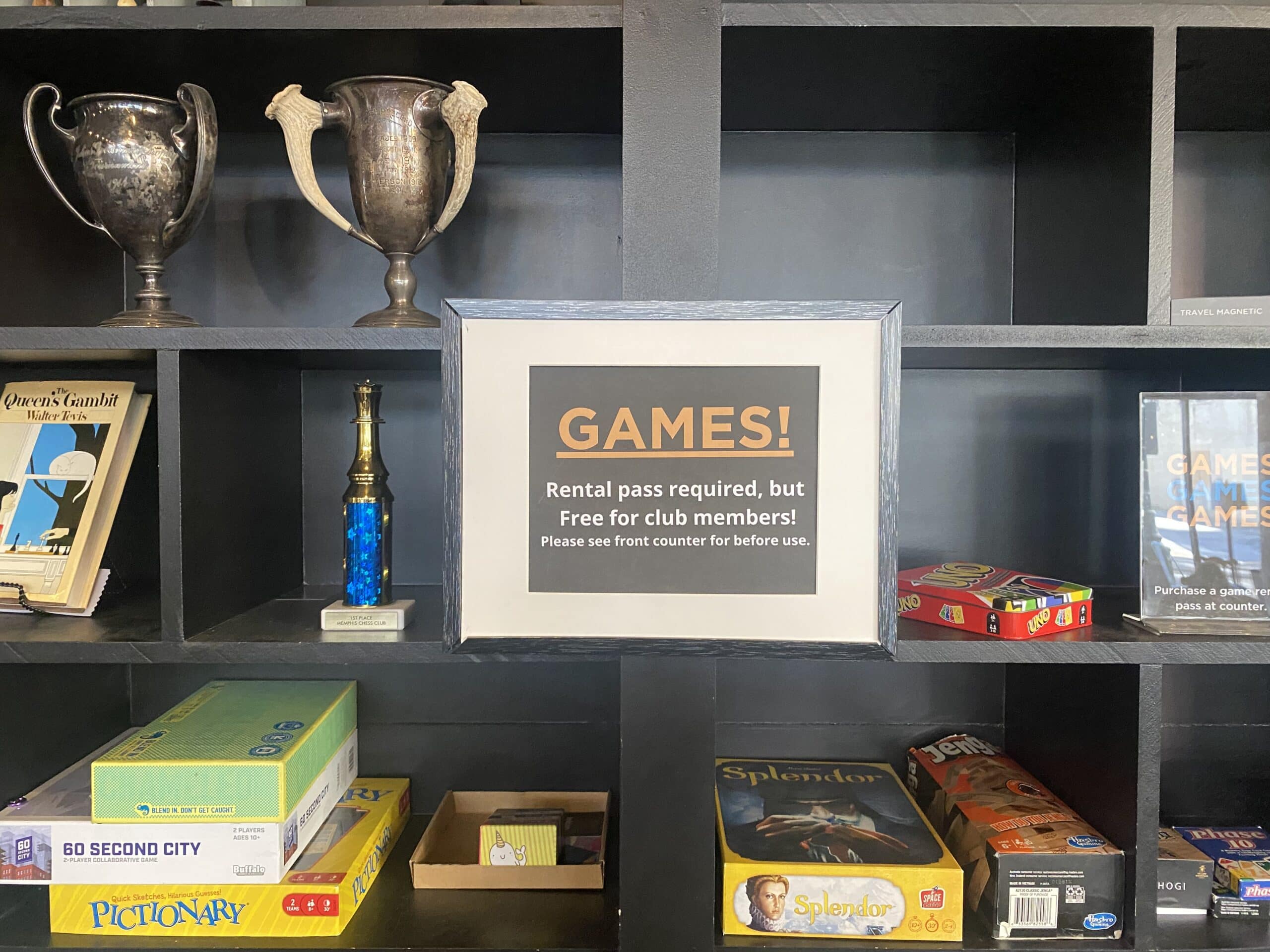 We eat, play games, laugh, and genuinely enjoy each other. It's the perfect place for family time. And in support of family dynamics, they hosts Family Night on Tuesdays from 5 pm-7 pm. Families can eat, play, and learn how to play chess. "Open play starts at 5p in Saunders Hall and will be led by one of our certified instructors who will be providing personalized instruction during the open play. Meanwhile, parents are encouraged to eat, drink, and mingle upstairs in the cafe," states Memphis Chess Club. Open play is free for those with a Family Membership, or $5 for non-members. Also, kids eat free (kid's meal) with the purchase of another full entree. 
Since we are frequent flyers of the Memphis Chess Club, we have the Family Membership. This allows us to play all board games for free, which usually cost $5 a visit. We also get 10% off of everything we order! But most importantly, my kids and I can attend all chess classes for free.  
As a mom of 3 black boys and 1 very assertive daughter,  I'm always concerned with their safety. The Memphis Chess Club is one of the few places where I feel comfortable allowing my preteens and teenager to "hang out" and have fun. I've dropped them off and allowed them to order their food and play games on their own. The staff always comment on how respectful my kids are to the staff and the general environment of the Memphis Chess Club. (Proud Mommy Moment!)

Without the Kids
Now, whenever Hubby and I chill at Memphis Chess Club without the kids, we do things a little different. We still order food. I love the Rosa, which is a BBQ pizza. Hubby loves the Muffaletta. We still order beers, but we also get a shot of something stronger. The Memphis Chess Club is VERY well stocked!
We then grab a small table off to the side and a bag of chess pieces. Oh, I'm sure I forgot to mention that they have chess boards ingrained into all the tables. It's a beautiful sight. We play a few games of chess before we relax into whatever book we're reading. Every few pages, I glance up at him and smile. It's nice being in his presence and not having to entertain 4 kids.
If you've never been to the Memphis Chess Club, it's a must!

Memphis Chess Club
195 Madison Avenue
Memphis, Tennessee 38103
(901) 602-6402
The unique learning environment at Lausanne Collegiate School includes small class sizes as well as inspiring and supportive faculty. Lausanne is located at 1381 W. Massey Rd, 38120. Learn more about what sets academics at Lausanne apart or call (901) 474-1000 to schedule a tour.