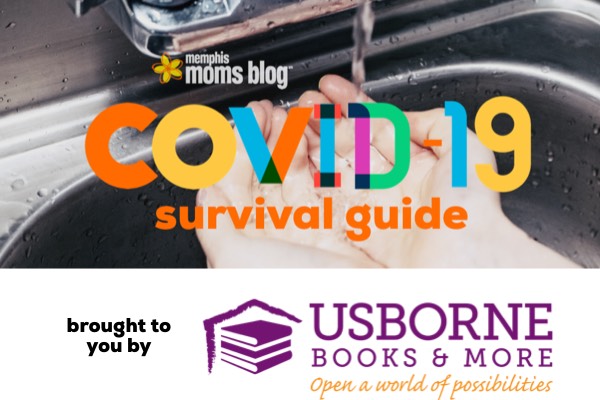 School's suspended for a bit, but that doesn't mean the learning or book reading needs to stop! We've consulted with local book rep Lindsey Grace Darby to bring you some awesome suggestions on books to introduce or that are perfect to read aloud to your kids. Older kids can even read to younger siblings!
Books for Babies
Baby's Very First Fingertrail Playbook A brightly colored, high-contrast touchy feely book. Engages baby's attention and will grow with baby as they'll love to trace their fingers around the tactile finger trails. BUY NOW
Don't Tickle the Lion (they also have Hippo and Dinosaur versions) A fun touchy-feely sound book baby is sure to love! Baby will enjoy the tactile features on each page, the noisy animal sounds at the touch of their fingers, and the party the animals have together at the end! BUY NOW

Books for Toddlers
That's Not My Flamingo (there are over 50 different animals to pick from!) Touchy-feely book with simply illustrated, black outlined features to help young children visually discriminate colors and objects. The repetition in the book becomes familiar, making it a series your little one will pick up over and over again. BUY NOW
All Better- Stickers that don't ruin your furniture? Yes please! This adorable book has thick, sturdy, reusable bandage stickers that are used to make boo-boos all better for the friendly creatures throughout the book who find themselves with an ouchie! Repetition is a common theme in young children's books, giving them a sense of empowerment and a good experience with a book! Other books with reusable stickers "Kisses, Cuddles, Goodnight" and "Little Bear Needs Glasses" BUY NOW

Books for Preschoolers
Big Book of Colors Any of our Big Books are going to captivate young readers. They are full of engaging pictures, colors, text, and are big and sturdy! This particular book goes beyond just "red, blue, and yellow"- it describes each color with its various descriptions and color vocabulary, has a color wheel, and shows how colors change when they combine with each other, once again showing that this book will grow with your learner as they grow! This book is also available in Spanish (as are many other books!).
Other complementary books are the Big Book of Numbers and the Big Book of ABCs
You Choose Hands down my favorite UBAM book. This book supports speech and language development, encourages independent thinking, and makes decision making fun with open-ended questions on each page.
Other titles in this series: You Choose in Space, Just Imagine

Books for Early Elementary Age
Lift the Flap Questions and Answers About Science Lift the Flap books aren't just for little kids! These great books encourage kinesthetic learners with the flaps, which work very much the same way our brains process using flashcards to learn. These books explore all kinds of questions that children often ask- who, what, when, where, how, which, why! They range in broad topics from science to art to food, and even the Periodic Table and measuring things! Great STEAM or STEM books! BUY NOW
Non-Fiction Beginners series Over 25 of these hardback non-fiction books to pick from. These are full of information for your curious kids' minds. Filled with illustrations, photographs, and bite-sized chunks of information that won't overwhelm even the most reluctant reader. Great for early elementary age. BUY NOW
Hey Jack and Billie B Brown These are the best beginner chapter books for children ready to move beyond beginner readers. The author of these books (Sally Rippin) wrote them specifically for young readers and those with different learning abilities, such as dyslexia. Billie and Jack each have a separate series, but are often in each other's stories!
BUY NOW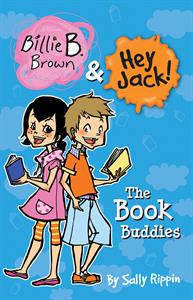 Books for Older Elementary Age
Graphic Novels Graphic novels provide the perfect gateway for stories that are typically a little more difficult or intimidating to reluctant readers. Several to pick from, including Thor, Alice in Wonderland, and The Odyssey! BUY NOW
Chapter Book Series Does your child need AR books? Are you concerned with F&P or Lexile levels? Do you just need a new series for your fiction loving kid? I've got you covered! We have multiple series from young reader to young adult at various levels. You can see our variety of series here: https://y4897.myubam.com/c/36/middle-grade-fiction