Memphis is full of amazing moms: working moms, stay-at-home moms, single moms, moms of multiples, etc. We want to highlight some of those moms! Every month we will feature one mom as MMB's mom of the month.
Latrina Moore is a native Memphian. She is the second of six children and an Army brat. She joined the Army herself right out of high school and had her first child the following year. The structure that she gained in the army was quickly implemented at home, as far as routine bedtimes and active play. Later, she went into the medical field, becoming a Medical Assistant when her first child was a year old. Her love and compassion for helping others is very important to her, and this has pooled over into her children.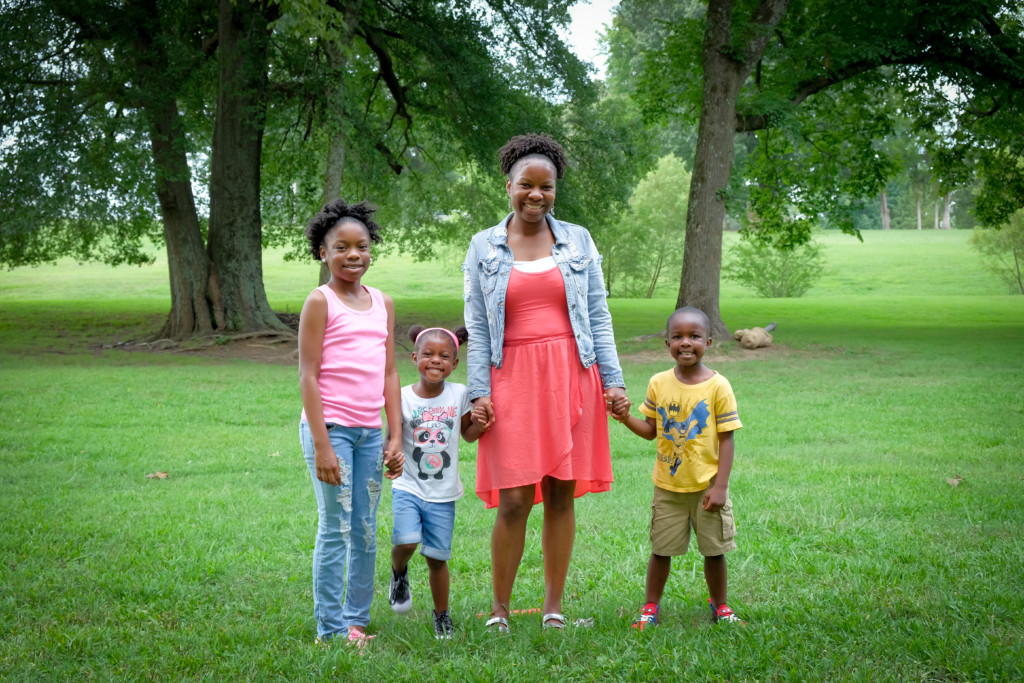 In February of 2012, she received the news that she was HIV-positive. With medication, she was able to get her viral load down to undetectable. But then in November 2015, she became ill. This illness affected her medication, making her unable to hold down any animal products whatsoever AND keep her viral load at its current status. Prior to this, she and her family had eaten a standard American diet without any issues. During the transition from a "regular" diet to a vegan diet, she had to learn how to eat enough and get the proper amounts of protein, nutrients, and minerals. With the assistance of a health coach, she successfully ate a vegan diet for a year. She experienced so many health improvements, like getting her viral load back down to undetectable. The next year, she transitioned her children to a vegan lifestyle, which they took to surprisingly well! She also saw many health improvements in my children, including the management/elimination of several illnesses.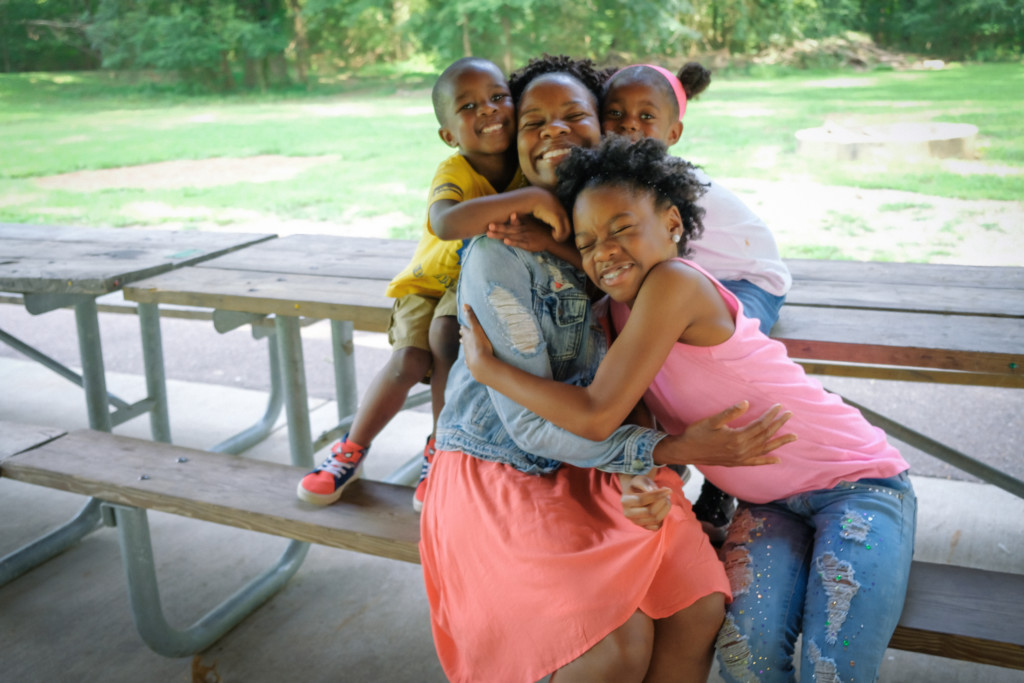 Her children were already familiar with veggies and fruits, but she had to find ways to get them more interested. One way was when she discovered Ellen Fisher, her husband, and their beautiful children on YouTube. They are her favorite vegan family! They also try new recipes often, and when they have a craving for something familiar like hot dogs and nuggets, they run to the local Kroger and choose from a host of meatless/soy-free foods. These familiar looking foods help out with social gatherings like children's birthday parties! Her family has mastered catering to both vegan and non-vegan party guests, and now her friends and her children's teachers also use those foods.
We asked Latrina:
1. Tell us three fun facts about yourself!
1. I'm a kid at heart: goofy and secretly a jokester.
2. I accept challenges that others may feel is not worth it. No pain, No gain!
3. I can sew, and I enjoy it because it's therapeutic.
2. What do you love most about Memphis?
The Mississippi River! I love to walk on the riverfront; it's my place of solitude. There's just something about the water that draws me in and relaxes me.