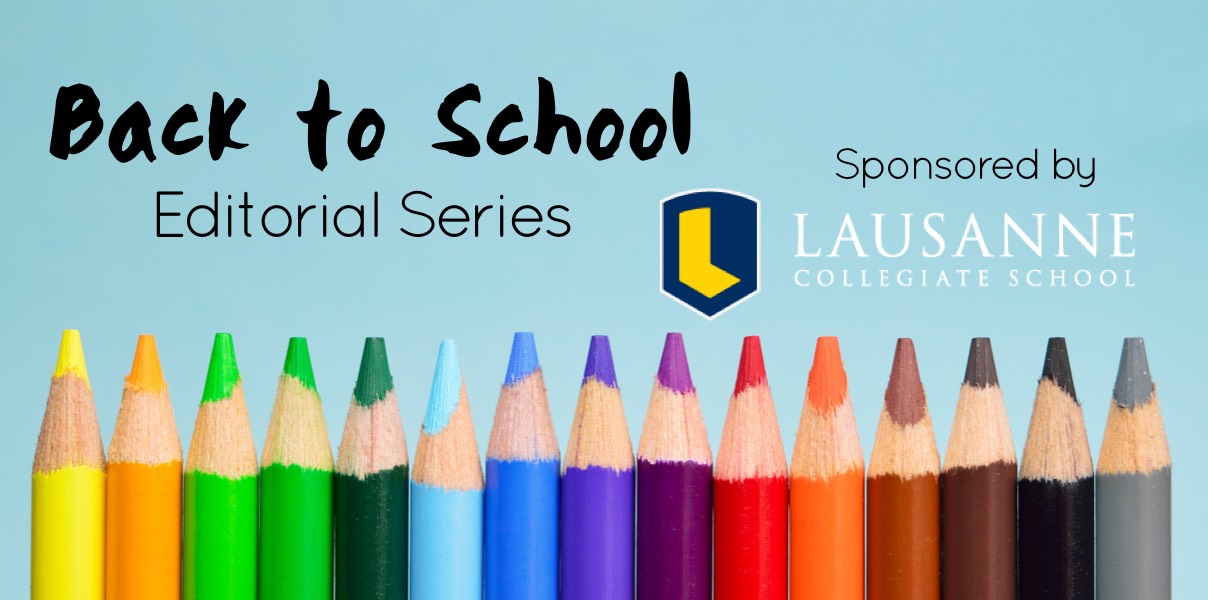 "The first time I had an African American educator was my sophomore year of college," shares Alexa Dell. The recent college graduate grew up attending a private school here in the Mid-South, where she remembers the impact of supportive teachers as she navigated high school. Still, a lack of diversity among her teachers also made an impression. "While I appreciate and thank those teachers, my classroom never was led by someone who looked like me."
Alexa's school is not alone. Private and independent schools across the country struggle with recruiting minority applicants to fill teaching positions.
"I don't think black teachers typically see working in private schools as a viable option," explains Chris Jordan, Lausanne Collegiate School's Dean of Student Affairs and Inclusion. A lifelong Memphian, Jordan originally felt called to teach at an inner-city public school. "I grew up in Orange Mound, and knowing the issues in my community, I wanted to help."But after he began working in the underserved community, Jordan realized he was heading towards burning out. "I felt like I wasn't able to help... just able to maintain the status quo," he shares. When an area Catholic school recruited him to their campus, Jordan took the opportunity.
"When I first started teaching there, I was the only black faculty member," Jordan remembers. "For a lot of those students, I was also the only black person they'd get to know. I remember thinking 'I can make these kids see that we're all connected.'"
"Having a diverse faculty is a huge benefit for all students," explains Stuart McCathie, Lausanne's Headmaster. "Schools should aim to have a faculty that can be a mirror for their student body, but also one that can expose them to cultural viewpoints outside their own to challenge biases that they may not realize are there."
While the percentage of teachers of color at Lausanne is the highest among area private schools, the school has worked to recruit more diversity for its faculty for years. And as an International Baccalaureate school, Lausanne faces another hurdle most private schools don't: finding faculty willing to learn another pedological approach.
To help connect with future teachers of color, Lausanne implemented the Teaching Fellows Internship at the start of this school year. The program is specifically designed to recruit minority candidates interested in pursuing education as a career and provides a notable and supportive experience in the PreK through 12th-grade academic learning environment. The goal is for the teaching fellows to join the faculty of Lausanne at the end of their internship. But seeing the International Baccalaureate's approach firsthand prepares them to be successful teachers at independent schools around the globe.
"With students of color accounting for over 47% of our student body, we want to ensure our faculty includes a diversity of voices and backgrounds," said McCathie. "We're not only helping increase our faculty's diversity with this program: we're giving these future eachers the tools they need to be successful in any classroom."
As part of the teaching fellows' inaugural class, it's an opportunity that seemed tailor-made for Alexa Dell.
"My career path has taken me to great places, and I am thankful for the experience I have gained in the nonprofit sector, but nothing has felt just right," she said. "As I began searching for a new job opportunity, I longed to find a place where I could make a change. When I came across this opportunity with Lausanne, it was my 'finally' moment." Alexa accepted the position and credited her experience as a sophomore in college as her catalyst.
"For the first time, someone who looked like me was teaching, and something in me questioned, 'Could I do that too?' My biggest push has been to be that teacher; to make sure that students can see themselves in the education they receive and know they are welcomed and appreciated."