I used to dread being asked questions about my favorites. It was tough to choose a favorite color or animal when I liked so many. It was nearly impossible to choose a favorite movie when I wasn't into feature films (still am not).
Now, I don't mind being definitive about things. It gives me a feeling of satisfaction and accomplishment to pick my favorite. So here are some of my favorites right now that help me have a sense of control over an otherwise chaotic existence with a toddler and pets.
Reusable Food Pouch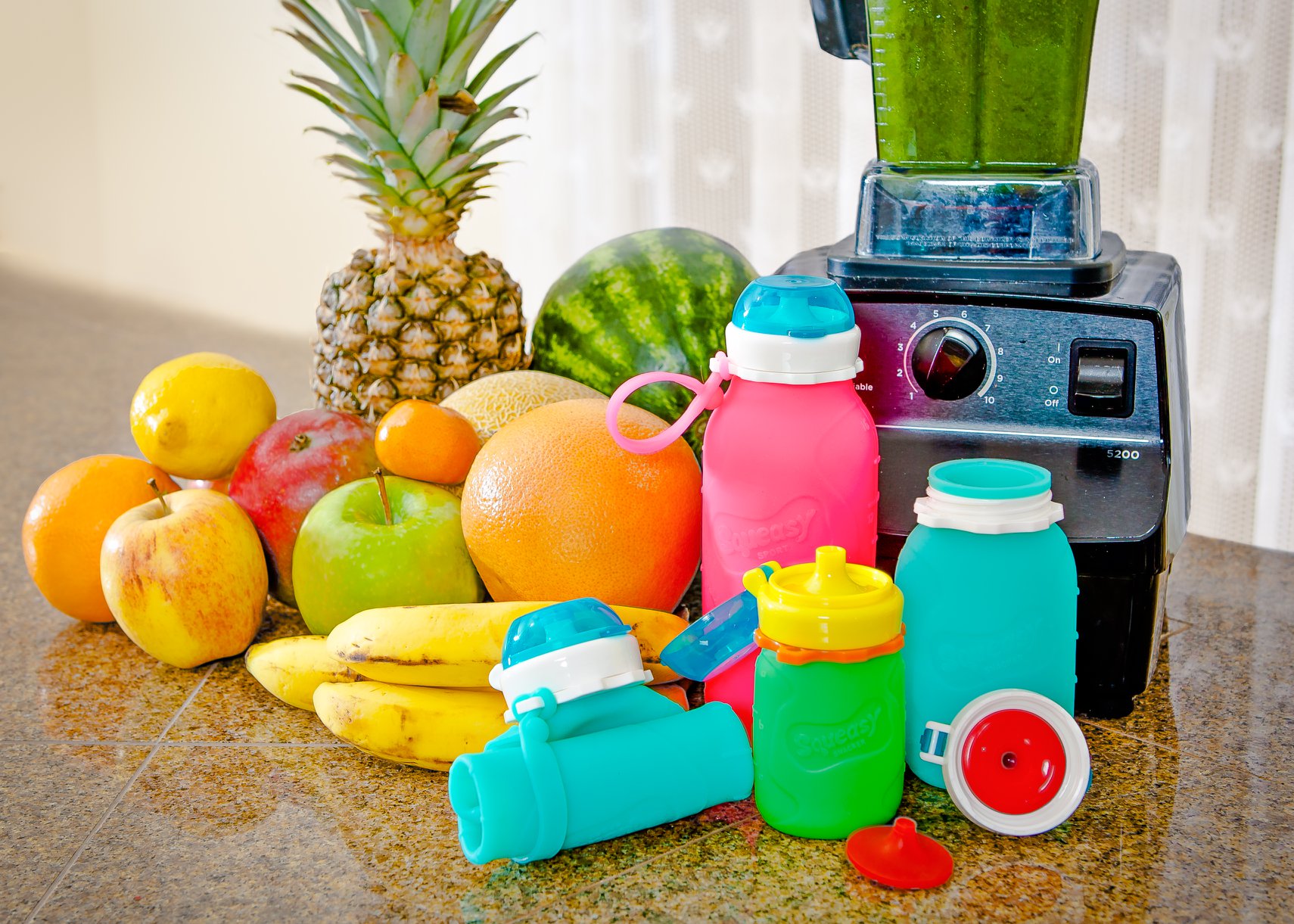 My 2-year-old is always snacking. She does best with high protein pick-me-ups, so yogurt and smoothies are fitting choices for her. I don't always care to clean up the mess of her using a spoon and flinging goo all over the dining room chair, sofa, porch floor, or car seat. So, I load up her treat in a Squeasy Snacker and let her do her thing. These pouches are my favorite: reusable, durable, spill proof (really!), and easy to use for the grown-ups and children alike. Clean up is either a hot water rinse immediately after use or a dishwasher run. They can even be refrigerated or frozen for later use.
Meal Kit Service
My family is in a meal rut. Call it coming out of winter hibernation, call it coming out of COVID hibernation, call it this-happens-to-all of us, but we need some inspiration on meals we can prepare at home. I love supporting local businesses by ordering carryout or delivery! But I also love a home-cooked meal, and the process of it all. This is where a meal kit subscription comes in for us (we use Blue Apron, but there are a lot of different services out there): we order it about once every six weeks or schedule it to arrive the day we get back from vacation. We get to eat some different types of cuisine and don't have to go to the grocery store. We keep the recipes we like so that we can recreate them another time. Problem solved.
Cleaning Service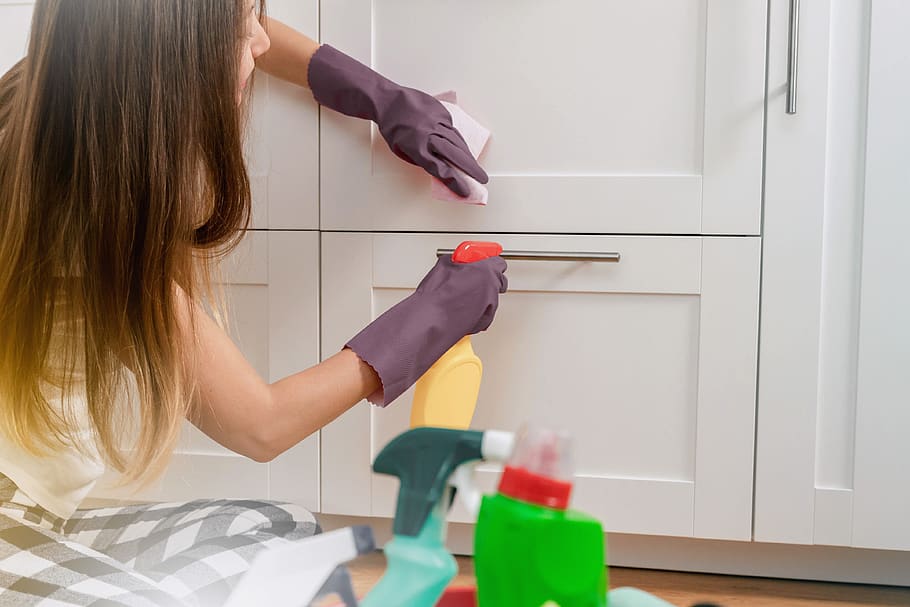 I hadn't used the help of a hired house cleaner until recently when I was beyond fed up with the dusty baseboards, hard water-stained shower, and grimy kitchen cabinets. It takes all the time I already devote to daily or weekly pick up of adult-generated clutter (see my Minimizing the Mess article about kid clutter), pet mess, wiping down the counters, vacuuming and mopping the floors, doing laundry… you know the drill. I was not just fed up, but also stressed out by the harder core cleaning tasks I never got around to doing. That's where my newfound house cleaner comes into play. She pays a visit about once every four weeks to do a deeper clean and take care of that grit and grime that I don't have the time, patience, or skill to address myself. The house smells fresh and sparkles in a way that I don't notice after I do it, and I feel way less overwhelmed when I look at my dirty baseboards, because she'll be back soon.
Doggie Daycare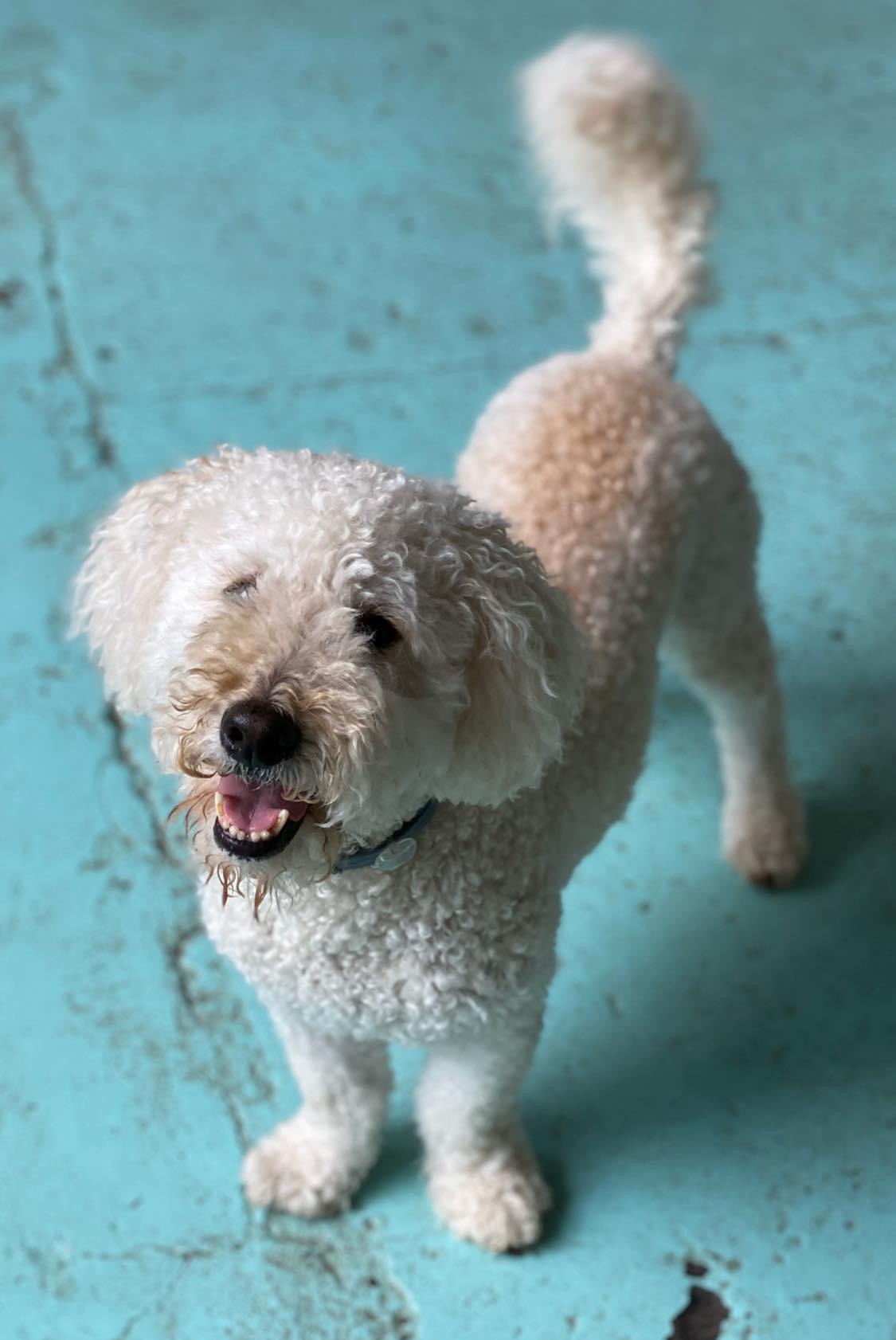 I definitely never said that dogs are my favorite animal. I definitely said that I never wanted a curly-haired, white dog. Guess what? – I have a miniature Golden Doodle with curly white hair. He is very busy and barky. He is always under my heels, "playing" with the cat, or stealing my daughter's snacks. Sometimes – okay, every day – I need a break; a little less noise, a little less mess. Once a week I send him to a dog daycare to run around all day and bark in someone else's ear. He's tuckered out that night and the following day, and my conference calls and my kid's constant snack time aren't interrupted.
Washable Rug
I lost count of how many rugs I have thrown out because of dog pee, cat scratching, and normal wear and tear. If you're like me, it's an effort to find a rug to fit your room and style. I was over it. That's when I tried a washable rug and liked it! I bought a 6' x 9' Ruggable about a year ago, and so far, so good. A Ruggable consists of a pad and rug cover. They sort of work like Velcro. I've washed the rug about 5 times, and it really does fit into the washer and dryer. I maintain that my dog is not allowed to use it as toilet, and that it's not okay for my kid to intentionally pour a smoothie on it, but I don't stress when mess happens. If and when it does get ruined, or the color scheme of the living room changes, we can buy a new cover and reuse the pad.
And, no, I still haven't picked a favorite color.