Looking around, the obvious signs of Easter currently abound: Easter baskets, peeps candy, chocolate bunnies, plastic eggs. You can get pictures with the Easter Bunny. You can attend multiple egg hunts. As a kid, Easter morning was second only to Christmas in excitement, running down to see what the Bunny brought us in our baskets. As a mom, I've found great joy in picking out the perfect monogrammed matching baskets for my girls, getting the sweet soft Easter bunny with monogrammed ear, ensuring we have our Easter outfits ready to go (and, of course, this includes several applique and monogram tees for the week leading up to Easter).
And yet, much like at Christmas, as a mom I struggle with the secularization of Easter. As a Christian, Easter is not about a bunny who brings baskets of goodies to children (just as Christmas isn't about a jolly man who comes down the chimney with gifts). And so, as we walk through Lent this season, I have been thinking about how to more purposefully observe holy week with my family.
Holy Week.
Holy means sacred, special. Set apart. To have a week of holiness, a week set apart from the rest of the year, is a powerful observation of the Christian journey. Not all Christian denominations observe Holy Week the same, so for the purposes of this post, I have tried to be as general as possible, knowing there are denomination-specific customs and traditions.
So what even is Holy Week?
It starts the Sunday prior to Easter with Palm Sunday. Growing up, this always included a donkey and procession to City Hall at my church. As Christians journey to Easter, many congregations read the story of Jesus' procession to Jerusalem several days before his death, with some congregations passing out palm fronds for congregants to wave representing the branches from trees that people laid in Jesus' path as he rode on a donkey into the city.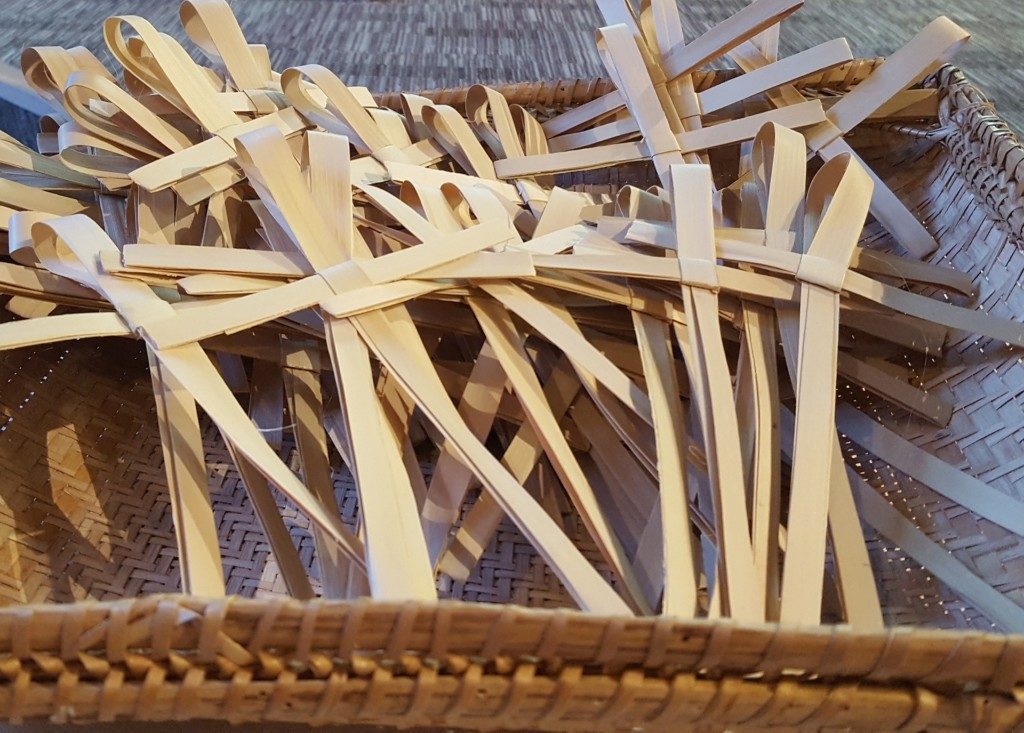 On Holy Monday, Holy Tuesday, and Holy Wednesday, some observe Jesus' anointing at Bethany, the cleansing of the temple, and Judas' betrayal of Jesus. Some faiths call Holy Wednesday "Spy Wednesday" in reference to the betrayal. Some faiths observe Holy Wednesday's end with Tenebrae, which includes readings and the gradual extinguishing of candles.
Maundy Thursday commemorates the Last Supper. In some faiths, the church is stripped of all ornaments and the altar cross is covered in black. Foot washing is another aspect of Maundy Thursday services.
Good Friday represents the day that Jesus was crucified and died on the cross. Typically, churches observe Good Friday with multiple options for services, as this is an integral part of Holy Week. These services are solemn in nature. Some faiths include the stations of the cross. Some faiths fast this day.
Holy Saturday is the day between Jesus' cruxifiction and resurrection. Easter Vigil is the first official celebration of the Resurrection of Jesus. It takes place between Sundown on Holy Saturday and sunrise on Easter Sunday. Easter Vigil is considered that most important service of the liturgical year (yes, even more than Easter itself) and is significant in that it is the first time you can say "Alleluia" since the beginning of Lent, a distinctive feature of the Easter season.
Sunday morning brings Easter: the resurrection of Jesus, the promise of rebirth, forgiveness, and renewal.
How does one observe Holy Week, especially with young children?
The story of Jesus' death and resurrection is often too deep for even adults to understand. Below, I have linked several resources with ideas for Holy Week activities for young children. These activities specifically focus on the aspects of the Easter story leading up to Easter itself, allowing you to map out some specific plans for Holy Week.
Faith Gateway - seven activities for families
Focus on the Family - an activity listed for each age group
Children's Ministry - 22 activities
Loyola Press - devotions and activities
Catholic Mom - Stations of the Cross for children and other activities
Overall, if you are like me and looking to carve out some intentional time to observe the week leading up to Easter, here is what I suggest:
read a children's Bible of the Passion story - finding one that is age appropriate for your children
hold off on any Easter decorations until after sundown on Holy Saturday
try to attend at least one Holy Week service, in addition to Easter morning
pick one craft or activity to do with your children from the list above
save the egg hunt for Easter Sunday or the week after
And - does observing Holy Week mean bringing an end to all things chocolate, pastel, and bunny? Absolutely not. I truly believe that, just as tiny newborn baby Jesus and Santa can co-exist, we can find a balance for our own families. The donkey, palms, and candles can live alongside the marshmallow peeps and bunny ears.
Plus, bottom line, I think we can all agree on the one piece of Easter candy before church limit, no matter how we observe Holy Week.