Dreamscape Foundation believes that in order for the disabled to be successful, they must be empowered to meet their educational and employment goals. However, in order to do that, there are certain disability needs that we, as a community, must provide. Despite the existence of the American with Disabilities Act in the United States, the disabled community is still experiencing a wide accessibility gap. We see this in the large numbers of students having unmet needs that impact their education. It shows in the low employment percentage for those who fall within this group.
We need more than just laws and regulations to meet the disability needs of our communities. Dreamscape Foundation realizes it takes a united effort to bridge the large gap in our world's accessibility. That's why we focus our work on meeting these needs as effectively as possible. Our nonprofit focuses on three goals: build awareness of the accessibility gap, provide resources to disabled individuals in need, and provide funding for new technology as well as research toward finding cures for rare diseases.
We continue to work every day to reach our mission and goals, and the talent to create technological solutions is abundant. However, to inspire the capable, they must first become aware of the needs all around them. They need insight as well as inspiration and guidance to help them better understand the disability needs present in today's society. Our nonprofit places a keen focus on building accessibility through technology. We do this by working with assistive technology developers as partners, providing them the support and guidance they need to build products that effectively help their target users.
With this focus in mind, we found Chris Myers, a local parent/advocate, in Collierville. His passion for something better for the 130,000 individuals with special needs and their families stems from his own son, Taylor, who is 29 and has autism and intellectual disability. Call it fate, luck, or karma, our Executive Director, Joseph Sehwani, and Chris made a connection about 18 months ago, and the ReAbility platform was born.

ReAbility: A New Platform to Help Special Needs Families
The tool is designed with 1 objective in mind: to provide real-time information to better serve individuals, parents, caregivers, case managers, and others in order to improve the quality of life for people with disabilities. That information will offer direction on various programs, activities, and events that are tied to an individual's custom profile, so parents and others can plan ahead for resources, fun activities, networking, etc. The source for that information is 4 major agencies in the area: Shelby Residential Vocational Services (SRVS), Harwood Center, Madonna Learning Center, and Arc of the Midsouth, each one uniquely positioned to continue their wonderful support to thousands of individuals in the greater Memphis area.
Since the launch of ReAbility a few weeks ago, Mr. Myers has been actively creating awareness and support through media interviews, conducting Zoom meetings with technology groups around the nation, and sharing information with individuals, parents, caregivers, and the like. Interest is definitely growing, and Dreamscape and Mr. Myers could not be more pleased, but there is much more to be done. Plans to possibly expand the platform continue to be discussed with the hope that someday ReAbility might be available across the country. You can find ReAbility at www.dreamscapereability.org. You can also contact Chris Myers directly at clmyers1960@gmail.com.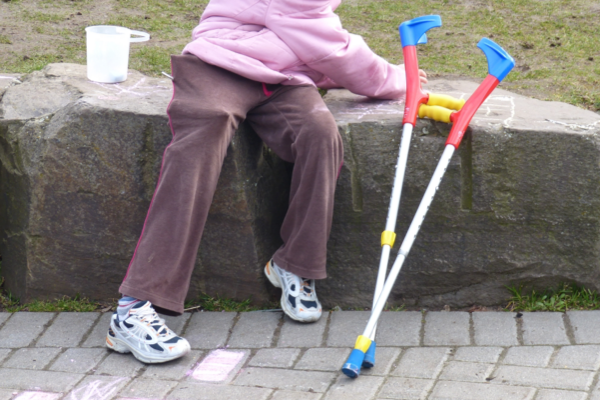 MB features a nonprofit organization every month. If you know of a nonprofit that is making a difference here in Memphis, we want to know about it! Let us know by nominating them here.