My daughter, Livy, recently turned 5 years old and we knew it was time. Time for her first "friend party." When locating "just the right spot" we had a few more factors to look for than the average family. Livy uses a walker and wheelchair to get around, so although bounce houses and gymnastics parties seem to be the rage, they aren't inclusive enough for her to participate.
Thankfully I found the ultimate, inclusive and amazing party location! Enter: Donut Hutt!
Donut Hutt is an all-inclusive party: they provide pizza and drinks, plates, cups, donut cake, and all of the kids get to make and decorate their own donuts. You just have to show up and enjoy!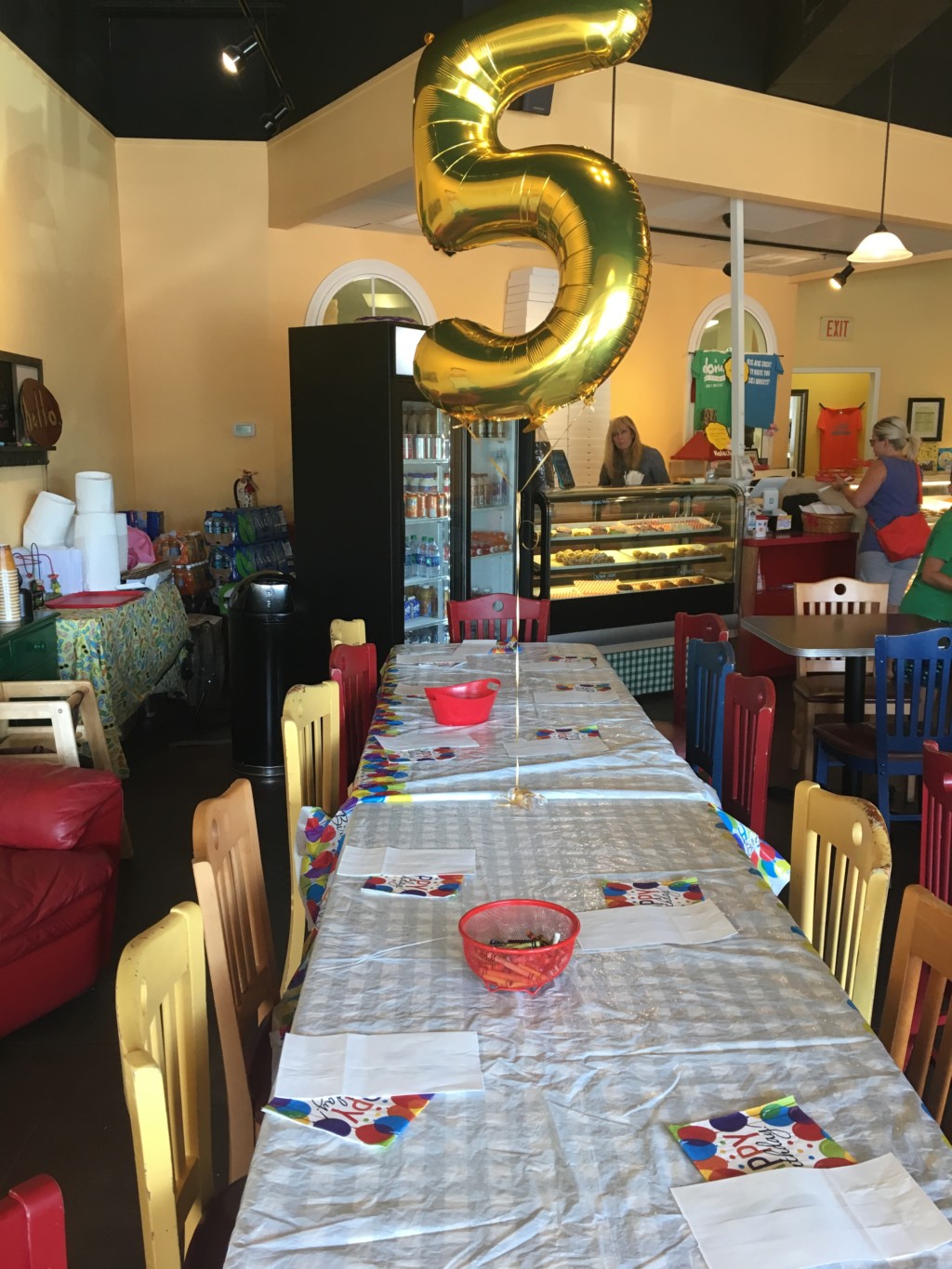 I can't rave enough about how much fun this party was for all of the kids! Mr. Rick showed the kids how to make their donuts in stages and he made it so much fun! They sang songs, danced, chanted, and had a ball all while creating their own donuts! I was amazed how he kept everyone's attention and all of the kids on task!
What I especially loved about how they set up the party is that it's in stages. They first decorate their donut bags while enjoying some donut holes, then they went back to get their dough ready, while letting it rest they ate pizza, then back to roll out the dough and poke their donut's hole, back to the party room for cake, and they ended the party by watching the donuts cook and decorating them!
Our party was a hit! We had all ages and all ability levels at our party and everyone was able to participate. Donut Hutt was very wonderful about making sure to set up lower prep tables for those attendees who were wheelchair and walker users, which made it more adaptive for them to be able to participate. Every kid and parent that attended enjoyed themselves and left with a full belly!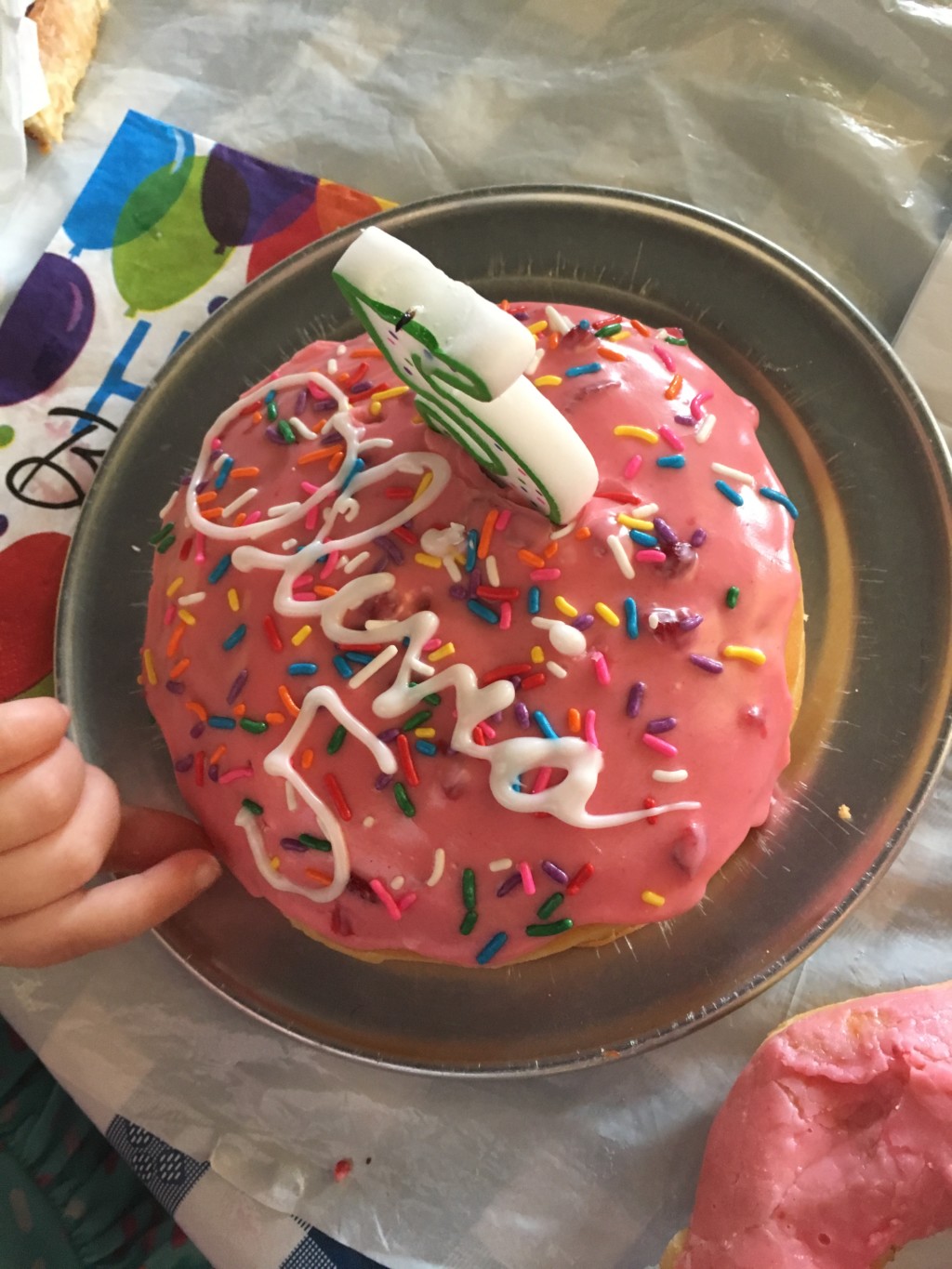 I highly recommend having a birthday party at Donut Hutt! My daughter still talks about her donut party and we have plans to host her 6th birthday party there again next year!