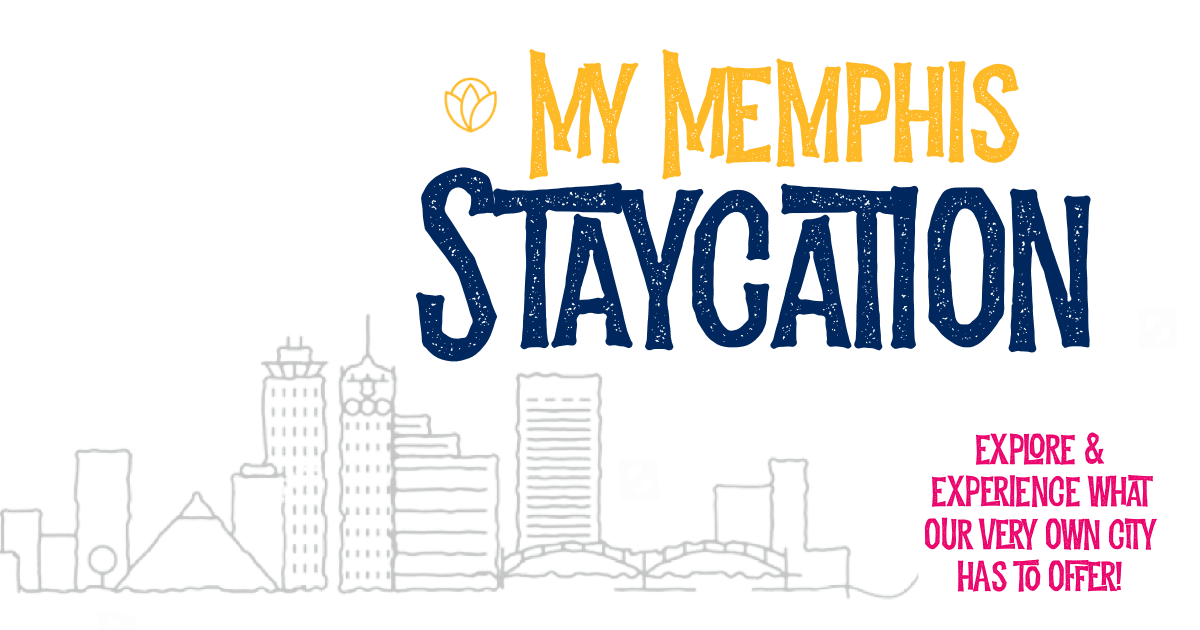 __________________________
Sometimes world-wide chain hotels get a bad rap for being expensive, impersonal, and just blah. Well, good thing that with the newest Caption by Hyatt this is furthest from the truth. Nestled next to their sister hotel, Hyatt Centric Beale St, Caption by Hyatt Beale Street is a unique, trendy hotel like none other in Memphis. Plus, you still get the same great perks as any Hyatt stay, earning you points to more hotel nights later!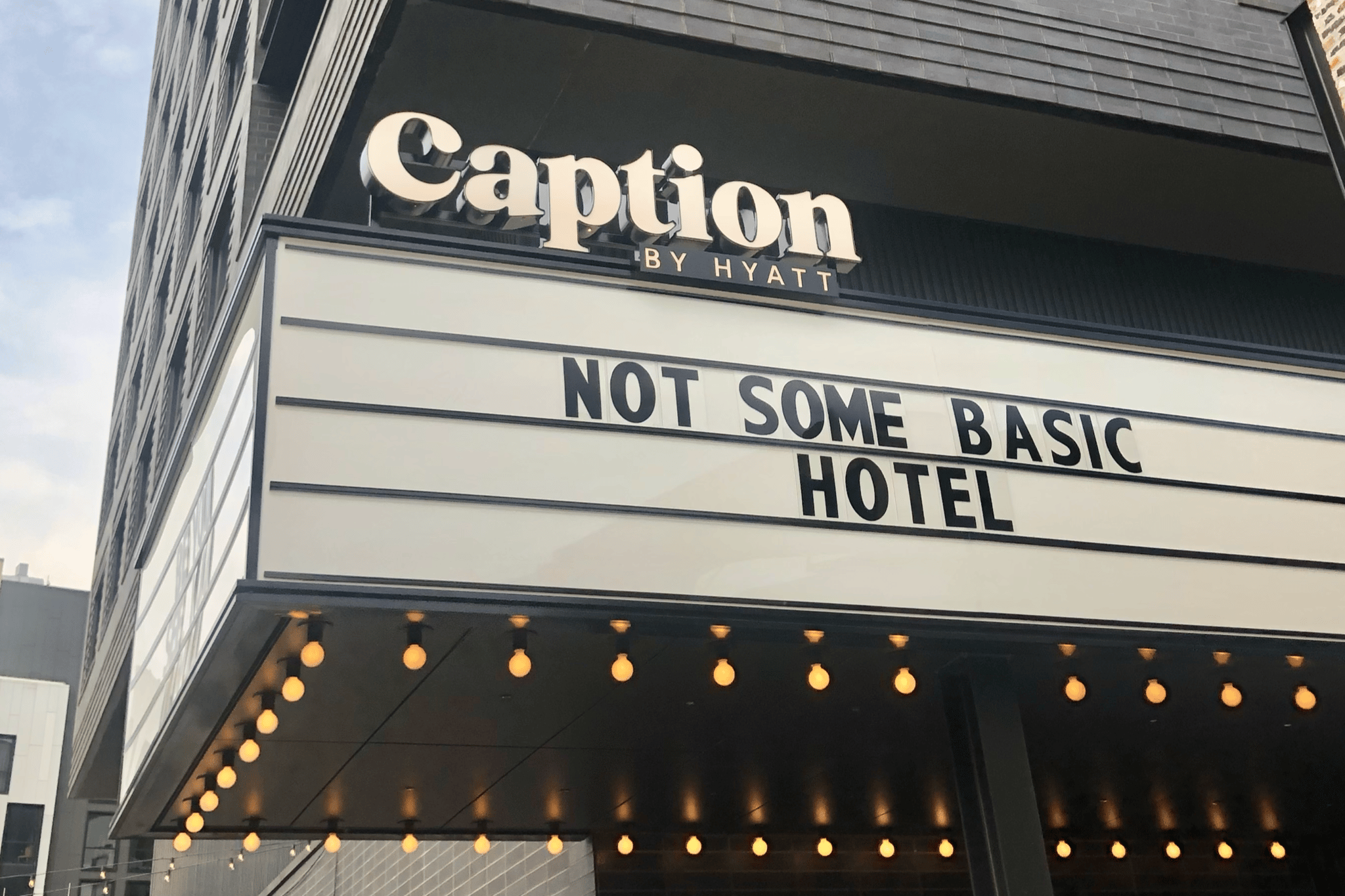 CHECK-IN CONVENIENCE
The first thing that tips you off that this Hyatt isn't like other chain hotels is the convenient valet parking. I don't know about you, but anytime I use valet I feel fancy and slightly rich, like I'm some celebrity who can't be bothered to park her own car. Whether you're staying the night or just coming to eat, valet is available to all guests of Caption by Hyatt!
After you throw your keys to the valet guy, you'll enter a lobby that's so swanky you're not sure it's actually a hotel lobby. With comfy couches and pretty seating arrangements, you might just sink down and relax, forgetting all about your hotel room waiting for you!
Too tired to talk to anyone (or maybe you're just a normal introvert)? That's ok, because Caption by Hyatt offers easy self check-in. Simply scan the QR code that's been emailed to you and you'll be prompted through a check-in process at the kiosks. Once you get your room number, you can request actual card keys or you can download the World of Hyatt app, where you can download your door key to your Apple wallet. Just use your phone or Apple watch to unlock your door without touching anything!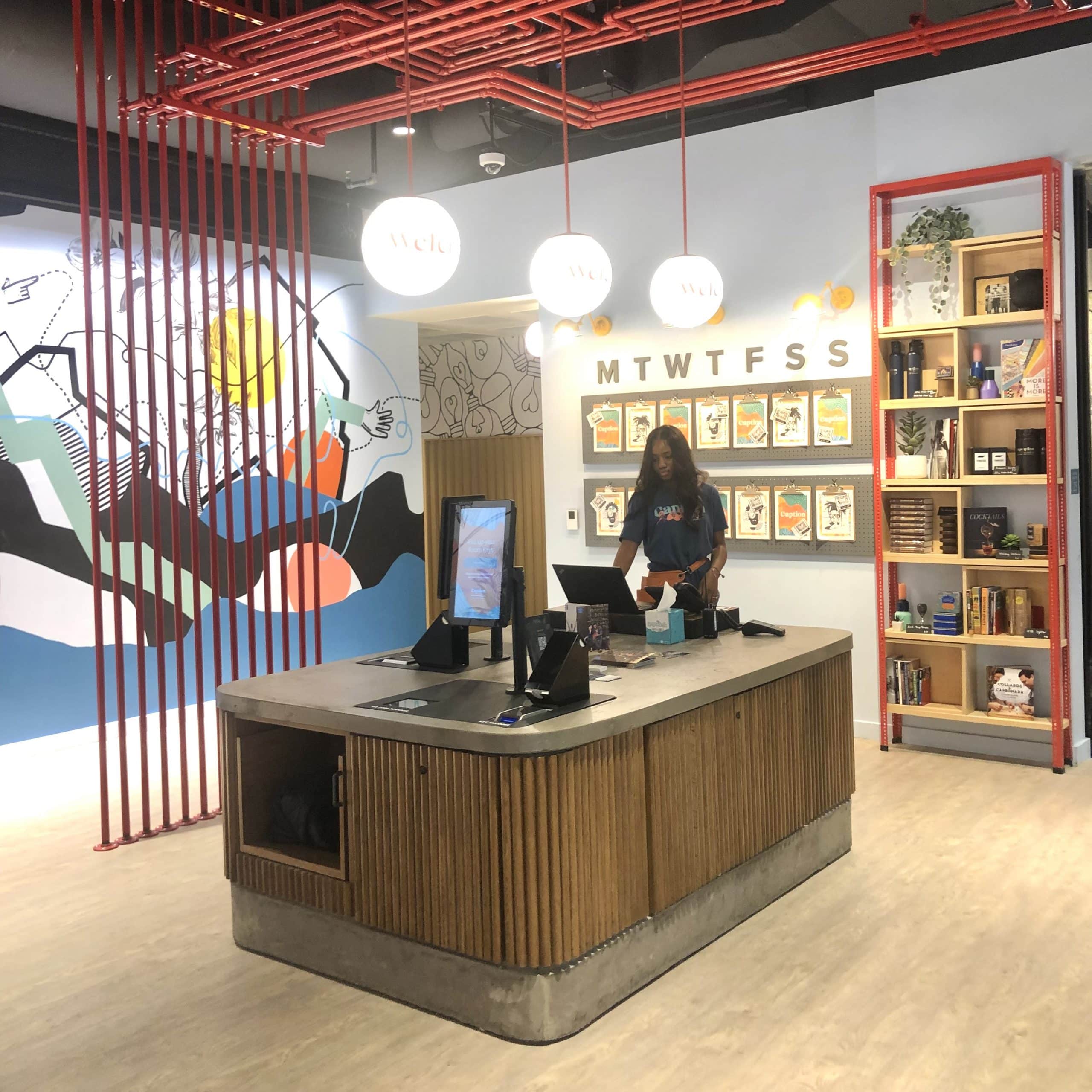 ROOMS WITH A VIEW
Caption by Hyatt offers suits with a balcony view of the Mississippi River. Enjoy a drink or a book and soak in the ambience of being next to the river. To the left you're a stone's throw away from Beale Street Landing. To the right, views of Mud Island and, in the distance, the Pyramid! Not too many hotels can boast a view of the M bridge either, especially lit up at night, showing off her Mighty Light Show.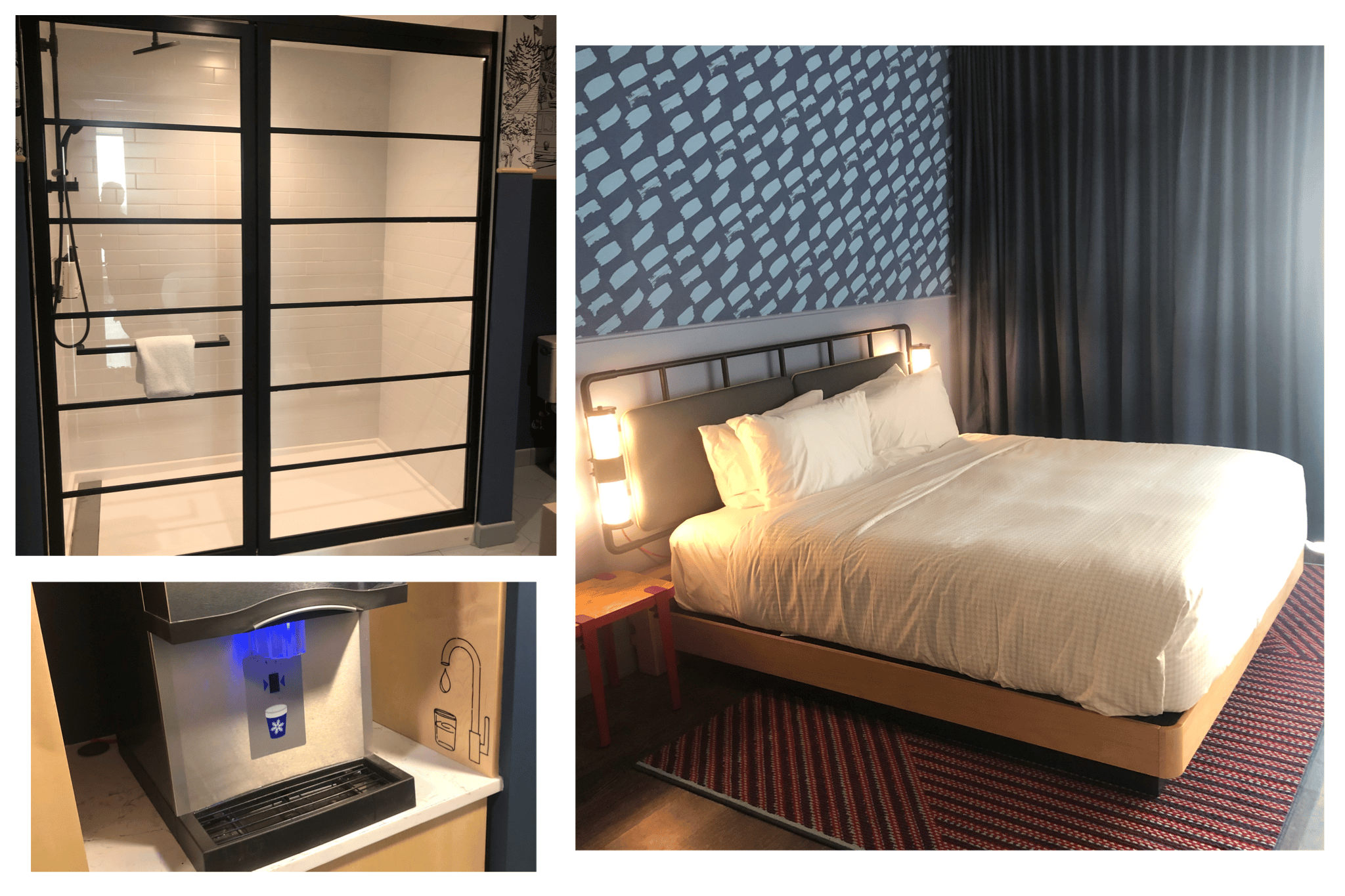 Inside the room, you'll find a comfy bed, a large flat screen TV, and even a safe for valuables. Other details include the walk-in shower, double sinks, custom wallpaper, and fun decals throughout the space. If you opted for a suite, there's a couch for hanging out and a built in desk for work-mode. Blackout curtains make for an extra cozy room and create the perfect sleeping environment.
TRENDY COFFEE SHOP OR HIP BAR?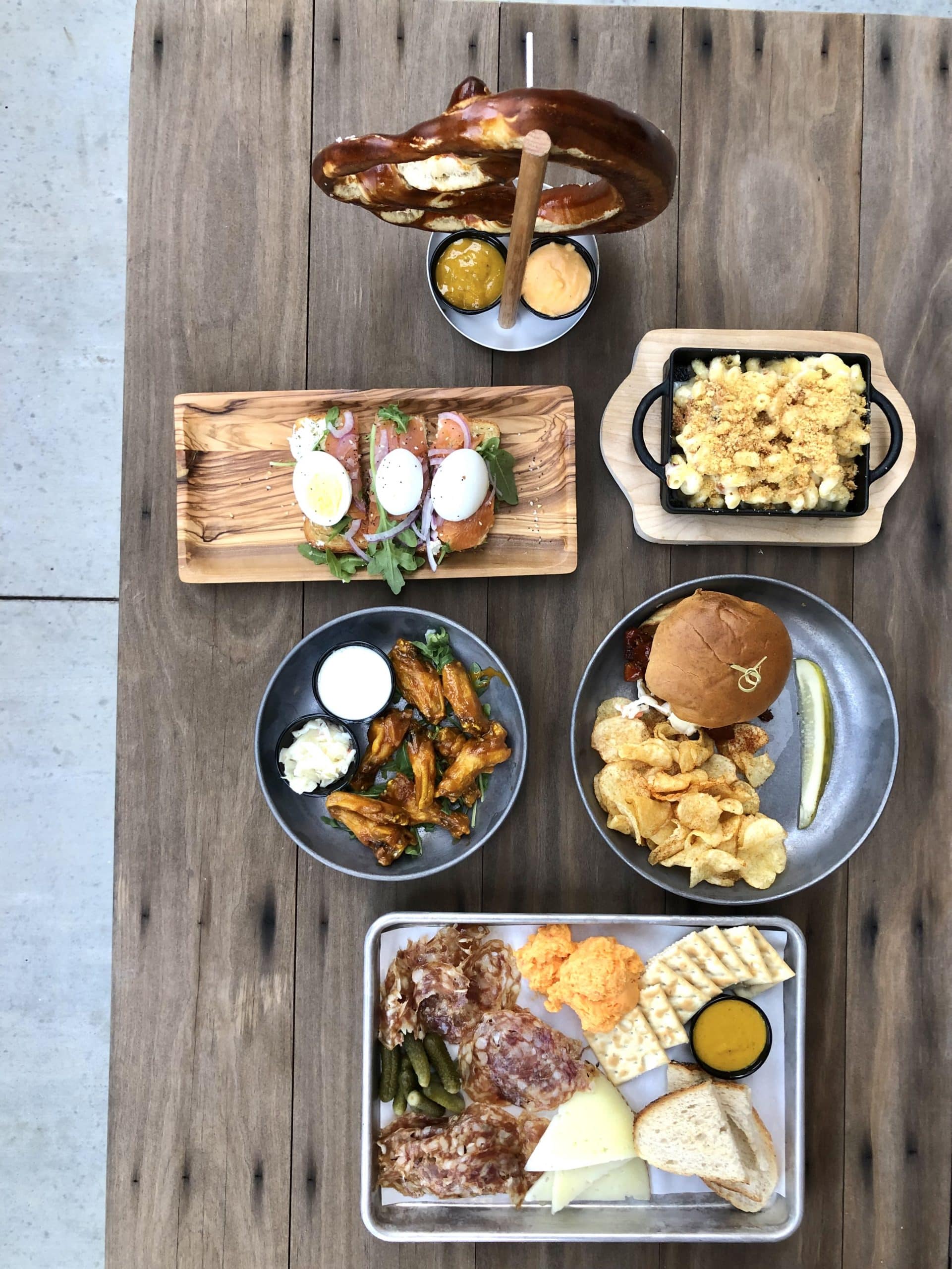 Wait! Maybe it's a lounge? Or maybe it's a full-menu restaurant? Actually — Talk Shop is all of those things rolled into one! Serving food and drinks all day, there's literally something for everyone. Check out their extensive menu here.
You have the option of dining inside or outside. Either way, you just order at the counter and then you'll be alerted to when your order is ready. Inside you'll find comfy plush chairs with lots of different seating arrangements. Prefer a table? No problem! They have ones that seat anywhere from two to eight. Outside there's benches and chairs surrounding fire pits and high top tables next to a large outdoor big screen TV. Want more action? Then head to the complimentary pool table, where there are places to set a drink or small plate down while trying your hand at sinking a corner ball.
Pro Mom Tip : Try the "Mix it up Cocktails" — you pick a spirit, a flavor, and a mixer to customize the perfect drink for you!
STAY HYDRATED
One of the more unique features of Caption by Hyatt are the hydration stations throughout the hotel. In the main lobby, you'll find glassware and cold filtered water available at all times, so no need to bother a bartender if you just need a drink of H2O. If you're staying at the hotel, there's water station in the hallway, where you can use the glasses in your room or use it to refill your own water bottle
OTHER AMENITIES
Valet Parking — whether you're staying the night or enjoying some food, just pull up and let their attendant park you car
Souvenir Shopping — not many hotels have souvenir shops anymore, but this one does. You can pick up a book on Memphis, postcards, and even a TN candle. So many fun little souvenirs are displayed along the walls by the check-in counter, it's easy to tuck a gift away to take home.
Grab N Go — right around the corner from Talk Shop's coffee bar is a convenient grab n go area, offering drinks and snack to take with you!
Fitness Center — this guest-only facility has everything you might need to burn some calories or stretch from traveling all day.
CAPTION BY HYATT BEALE STREET
245 S. FRONT STREET MEMPHIS, TN 38103