Memphis surpassed Salt Lake City this year to rank as the most generous metropolitan area in the United States, giving almost $6 of every $100 earned to philanthropy. With this in mind, the Memphis Moms Blog wants to feature a local Nonprofit every month. There are so many amazing organizations in our city dedicated to looking out for the well being of all Memphians, and we want to feature them. If you know of a Nonprofit we should feature, Let us know by nominating them here!
Imagine walking into a relative's home for a visit with all of your clothes stuffed in a huge trash bag. Or sending your children for an overnight visit with your sister or mom and stuffing their clothes in a trash bag. Most people would be mortified at the thought of carrying a trash bag full of clothes through a hotel, but unfortunately this is a way of life for many foster children.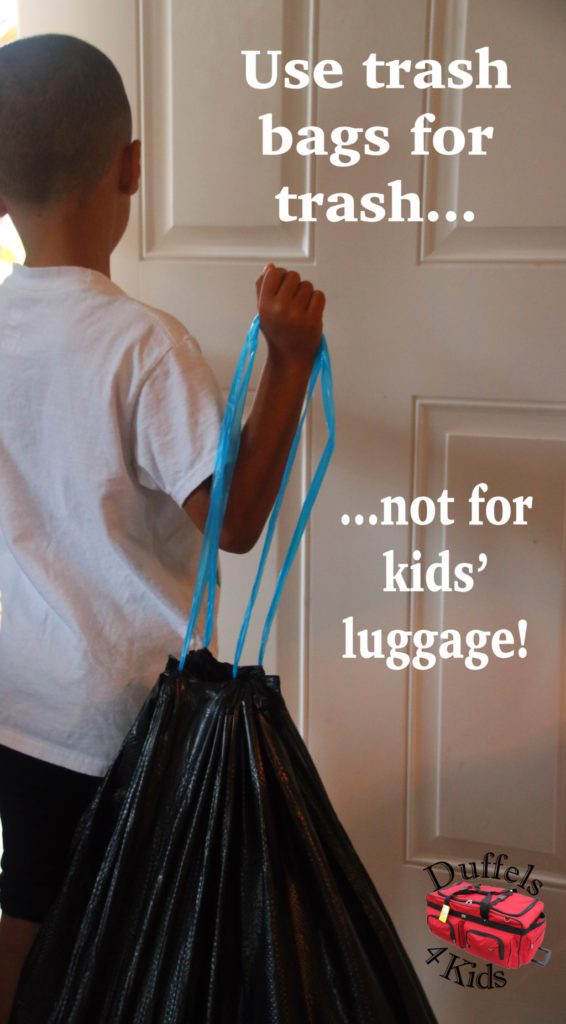 With approximately 1,000 children in foster care in Shelby County, it can be hard for local agencies to keep up with the demand for proper luggage for all those children. That's where Duffels4Kids comes in. This nonprofit provides free duffels to children in foster care and aims to eliminate the demoralizing practice of children having to go into foster homes with their belongings in trash bags.
Working with local and state agencies, such as the Shelby County Department of Children's Services and the Tennessee Foster Adoptive Care Association, Duffels4Kids is able to distribute duffels to foster parents at events such as the annual state foster parent conference and the DCS foster parent appreciation dinner.
While the majority of the bags are distributed unstuffed, Duffels4Kids has partnered with various organizations in the past to provide essentials for teens, such as deodorant, soap, toothbrushes, and lotion, as well as nonessentials for younger kids, such as coloring books, puzzles and stuffed animals.
So how did it all begin? Founders LaShaun and Michael Wallace were foster parents themselves and their first foster child came to their home with a black trash bag. That planted the seed for the couple, and they began to find ways to help foster children (and their foster parents) overcome this degrading practice.
Babies and toddlers may not know the difference between a duffel bag and a trash bag, but a pre-teen or teen does. This can have a profound effect on their self-esteem and cause feelings of worthlessness.
You can help Duffels4Kids spread joy to foster children in Shelby County by donating new duffel bags or shopping through
Duffels4Kids' Amazon wish list
. The organization also provides celebrations and gifts for foster children during the holidays, as well as gifting duffels to teens aging out of the child welfare system.
MMB features a nonprofit organization every month
.
If you know of a nonprofit that is making a difference here in Memphis, we want to know about it! Let us know by nominating them here.