Memphis surpassed Salt Lake City this year to rank as the most generous metropolitan area in the United States, giving almost $6 of every $100 earned to philanthropy. With this in mind, the Memphis Moms Blog wants to feature a local Nonprofit every month. There are so many amazing organizations in our city dedicated to looking out for the well being of all Memphians, and we want to feature them. If you know of a Nonprofit we should feature, please go the the "Contact Us" section at the top of the page and click "Nonprofit of the Month Nomination."
Our Mission
To spread and share our Latin American culture through the scenic arts in order to create a unifying bridge for our wide-ranging community, stressing the importance of being bilingual and the richness of our diverse cultures.
Cazateatro Bilingual Theatre Group
Cazateatro Bilingual Theatre Group was founded in 2010 by a group of Hispanic women that were passionate about the theatre world. These talented women wanted to use the theater as a way to communicate and educate the community. The goal was to bring the language and Hispanic culture to the city of Memphis.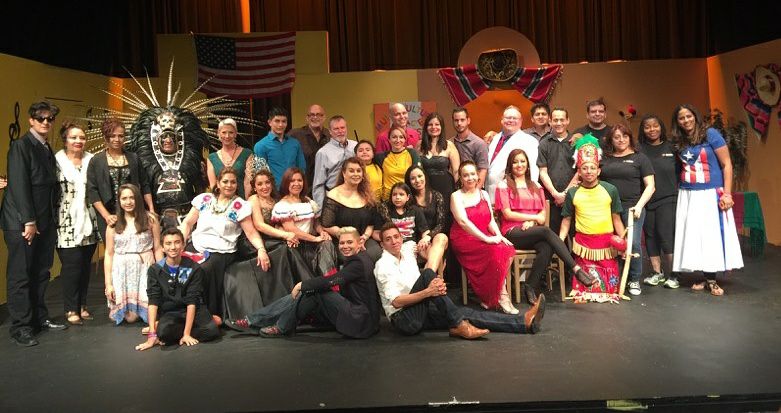 Cazateatro is the only bilingual theater community organization in the state of Tennessee. Cazateatro was founded with the mission of spreading and sharing the Hispanic culture through performing arts to create a uniting bridge for our diverse community, emphasising the importance of being bilingual, and to show the richness of our diverse community. We are a resident company of Theatreworks. We believe that when we take time to learn more about other people's culture, we can feel more connected and have fewer problems.
Every year that passes is a new adventure for us. Several doors have been shut to us but we are still going strong and growing. The organization started with 5 women and has grown to more than 60 volunteers. We are proud that our organization is 100% diverse. We have people from different cultures, ages, and languages united for the same purpose. Some people come because they want to do something different, others to practice Spanish, and many more for the love of theatre. Many of them use a translator to better understand each other. We believe that this is what makes our organization magical. Our first and most important rule is to respect all people.
As artists we believe that our duty is to keep educating the community about other cultures and tell their stories. Together we can build the bridge that unites us all. To build this bridge has been our mission all these years, but it should be the common goal for everyone in this beautiful city.
We invite you to support our organization and join us in learning more about other people, giving more love, showing more respect, and uniting more.
For more information about Cazateatro we invite you to visit our Facebook page or our web page.
Remember: Go to the theater!