They say "It's the most wonderful time of the year", but those two weeks the kids are off for Christmas break make it feel like the longest too! So, here is my list of favorite things to do in and around Memphis for your school-aged kids during the 12 week days of Christmas break:
On the first day of Christmas break (Friday, December 18th), Memphis Moms Blog told me to…..
Relish the fact that the kids are at least in school a half day and then regroup for the afternoon before heading over to Snowy Nights at the Botanic Gardens. The kids can play in "falling snow", sip hot cocoa and roast s'mores by the campfire, decorate ornaments, and enjoy a musical light show, games, and holiday fun at My Big Backyard from December 18th through the 31st from 5:30-8:30. More information can be found at http://www.memphisbotanicgarden.com/snowynights.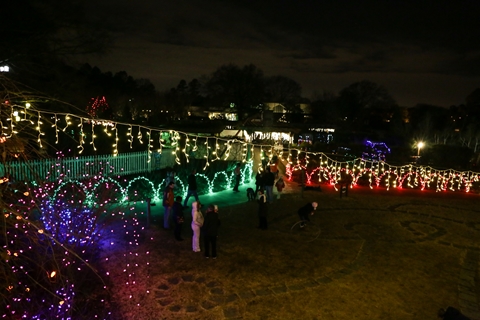 On the second day of Christmas break (Monday, December 21st), Memphis Moms Blog told me to…..
Go to the Pink Palace Museum in East Memphis and revisit the timeless tradition of touring the Enchanted Forest Festival of Trees.  While you are there, catch one of their three holiday movies (Polar Express, The Light Before Christmas, or Frozen Singalong) in the CTI 3D Giant Theatre, then stop downstairs on your way out for a cup of cocoa in the Bella Café to warm you up before you head back into the cold. The Enchanted Forest is open 9—5:00 daily until the 31st of December and you can find a schedule of show times at this link: http://www.memphismuseums.org/cti_3d-overview/ .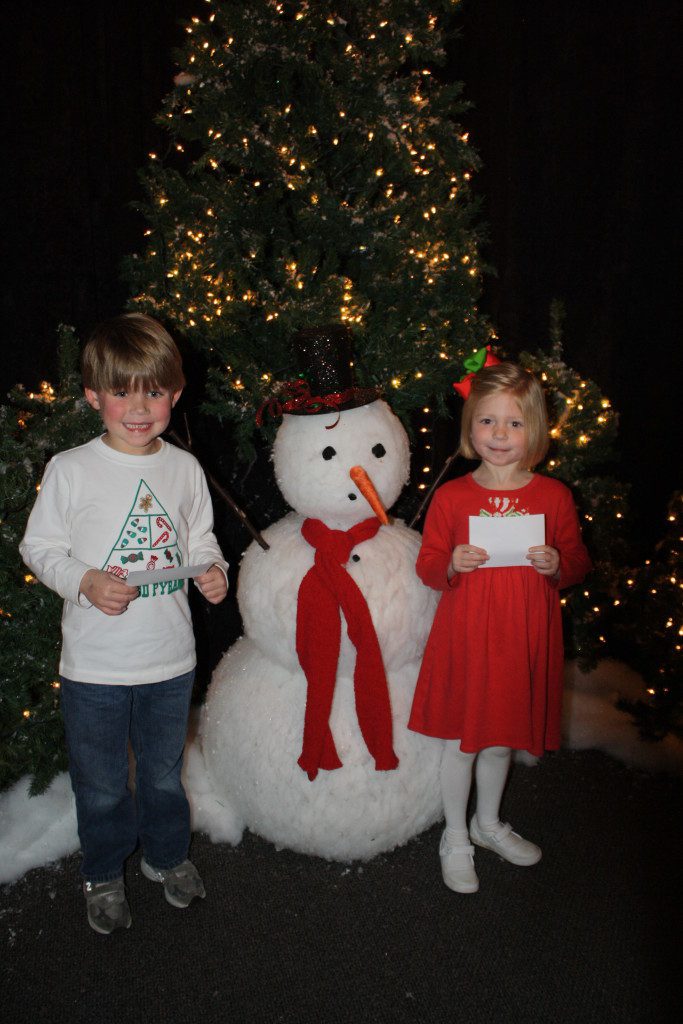 On the third day of Christmas break (Tuesday, December 22nd), Memphis Moms Blog told me to….
Head over to Santa's Wonderland at Bass Pro Shop. From December 22nd through the 24th, they are offering free photos with Santa, and all kinds of fun activities and games for the kids from 10-8:00 every day.  If you are there in the afternoons, take advantage of their free crafts from 3-7:00.  This place is packed with fun for all ages, from the train you can "drive" through the tiny Christmas village, to the remote control trucks, to the laser and foam toy arcades.  And if you are worried about long lines and large crowds, stop by the Ticket Depot for a "Bass Pass" (think Disney's Fast Pass) and shop around till your assigned time to meet Santa.  http://www.basspro.com/webapp/wcs/stores/servlet/CFPageBasic?storeId=10151&appID=86915
On the fourth day of Christmas break (Wednesday, December 23rd), Memphis Moms Blog told me to….
Board the Polar Express in Batesville, Mississippi via the Grenada Railway. This exciting new recreation of the beloved story is almost sold out, but there are still tickets available on December 23rd as well as several other days. Pajama-adorned kids of all ages will eagerly aboard the train, with ticket in hand, and journey to the North Pole as book characters come to life all around them. Visit https://www.grenadapolarexpressride.com/ to find out all of the details for an experience your kids will never forget!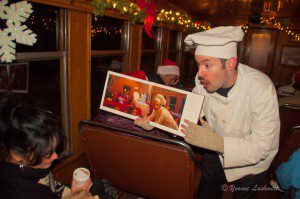 On the fifth day of Christmas break (Thursday, December 24th), Memphis Moms Blog told me to….
Start a new tradition on Christmas Eve by visiting Elvis' Graceland.  If you've never taken your kids to see the last home of the King, there's no better time than when it's all decked out in holiday glam. Along with thousands of lights, a life-size Nativity scene, and all of the Presley family Christmas artifacts on display, Graceland is a wonderful way to commemorate the special day, Memphis style! On Christmas Eve, Graceland is open from 9-2:00. Visit http://www.graceland.com/holidays/.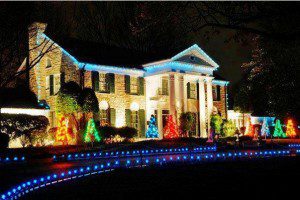 On the sixth day of Christmas break (Friday, December 25th), Memphis Moms Blog told me to….
Celebrate Christmas morning and all that it means to you and yours! If you are lucky enough not to have to be anywhere bright and early, which I hate you for by the way, then lounge around in your pajamas as a family. Open gifts, eat some monkey bread and sausage balls, and then spend some time just being together before you have to rush off to festivities with the rest of the fam. Fortunately, the kids will be pretty occupied with their new toys and gifts that you may actually get to cozy up to your spouse with your coffee for a split second before having to go referee again. Merry Christmas, mommas!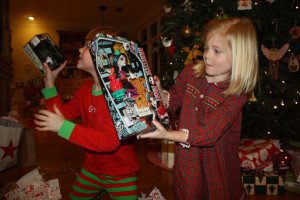 On the seventh day of Christmas break (Monday, December 28th), Memphis Moms Blog told me to….
Skate the day away at Zoo On Ice, Memphis' only outdoor skating rink. From 9:30-4:30 daily through December 28th you can give your kids an old-fashioned winter thrill and a chance to test out the mittens Santa gave them.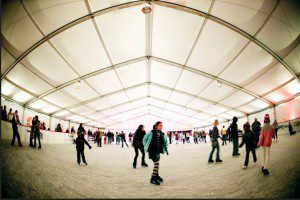 On the eighth day of Christmas break (Tuesday, December 29th), Memphis Moms Blog told me to….
Strike out a few hours at the bowling alley with the kids.  Visit Billy Hardwick's in East Memphis, Uncle Buck's Fish Bowl at the Pyramid downtown, FunQuest in Collierville, or Cordova Bowling Center in Cordova for a few rounds of bowling and impress your kids with your surprising skills. With bumpers for the kids', nachos and corn dogs at request, and 80's music blaring in the background, your kids (and you) will love bringing back this old-school favorite.
On the ninth day of Christmas break (Wednesday, December 30th), Memphis Moms Blog told me to….
Find your inner Van Gogh at The Art Project in Overton Square. Your kids will have a blast at this drop-in art studio where they are free to experiment with their creativity in a non-class structured environment. You can either paint along with them or sit back and relax with a beverage from their café as they paint till their hearts are content. Head next door to Belly Acres when you're done for some "farm to fork" burgers in a funky, kid-friendly setting.
On the tenth day of Christmas break (Thursday, December 31st), Memphis Moms Blog told me to….
Ring in "New Years at Noon" at the Children's Museum of Memphis. For those of you whose kids won't make it till midnight, this is a great chance to celebrate the new year together in a fun and kid-friendly way. This year's theme is "To Infinity and Beyond" and CMOM will be blasting into 2016 with Buzz Lightyear and his pals.  Kids donning Toy Story costumes will enter to win special prizes and everyone will enjoy photos with characters, themed crafts, face painting, a scavenger hunt, and more. Don't miss the chance to shake your booty with Buzz at the dance party after the balloon drop at noon! For more details visit http://www.cmom.com/events-programs/special-events/.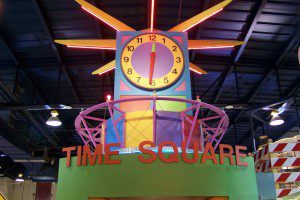 On the eleventh day of Christmas break (Friday, January 1st), Memphis Moms Blog told me to….
March on down to Beale Street to watch the Liberty Bowl Parade at 3 P.M.  Now one of downtown's signature events, the Liberty Bowl Parade features lively high school and university marching bands and colorfully decorated floats that will captivate your kids. Afterwards, get your good luck fix for the new year with some black eyed peas and cornbread at Miss Polly's Soul City Café at 154 Beale St.  Get the details at http://www.libertybowl.org/index.php/events/beale-street-parade.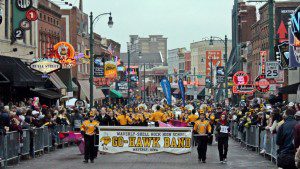 On the twelfth day of Christmas break (Monday, January 4th), Memphis Moms Blog told me to….
Shake off the fact that the schools squeezed in an additional day of break and try to enjoy one last day with the kids before they head back.  By now they're probably a little stir-crazy, so help them burn off that pent up energy with a trip to one of the two indoor trampoline parks in town. Both Skyzone, located on Distriplex Farms Road, and Jumping World USA, on Shelby Drive, offer open jump times and a chance for your kids to be active in a safe, fun environment.  And even better? You can watch from afar with a book or your smartphone. You're welcome. For times and rates visit  http://www.skyzone.com/memphis/ and  http://www.jumpingworldusa.com/Memphis/.