Just like many mommas out there, I spend a lot of time daydreaming (or middle-of-the-night-bottle-feeding-dreaming) about the lives my children are going to have. With two baby boys, I've admittedly weighed the pros and cons of every sport I can think of, wondering which "field" they will be attracted to.
Please know, however, that I will not push my kids in any direction when it comes to extracurriculars. They can do whatever they'd like—sports, theater, dance, art, music, creative writing, martial arts, etc. But if they opt to participate in a sport, I have to confess, I think it would be really cool to be a golf mom.
Here are my top 10 reasons why:
It's relatively safe. I suppose you could count rotator cuff issues or golfer's elbow among dangers of the game, but it's not like players are consistently facing the threat of concussion in every game or having to take time off for an inevitable Tommy John surgery.
The scenery is beautiful. Golf courses are gorgeous. Undulating hills, rolling fairways, and well-groomed greens provide an amazing backdrop for gameplay…not to mention the travel opportunities golf could provide to courses all over the world.
It can be a team or individual sport. And there are so many different values and lessons learned from each format.
It's a family tradition. My dad and brother were both avid golfers, and my husband loves to play as well. Although I haven't played in years, I have spent some time on the course myself.
It's a very peaceful sport. In addition to the serene landscape, the flow of the game is so chill that it's impossible to get frazzled. Have you ever seen golfers throw off their hats and go at each other in a fit of rage? And although my husband thinks playing golf can be extremely stressful, the game will still never match the frenetic energy of some other sports. And this is a good thing. I will gladly go to every golf tournament and stand in the sun, Arnold Palmer in hand and listen to the whack of a big-headed driver. Can I get a golf clap, anyone?
The uniform is nice-looking and versatile. Talk about day-to-night wear! You can golf in something and then wear it to church or out to dinner…if you're not too sweaty, that is. Bonus points if you can pull off a Jesper Parnevik or Rickie Fowler getup.
I already have street cred. Well, I guess it's more like parent cred. I have worked for two very large golf manufacturers, and I know just enough (well, at least about equipment) to be dangerous.
Golfers have long careers. This is not only positive for the athlete him or herself, but also for the fans! Careers aren't a blip on the radar in golf; you can follow the same athlete for 40 years on into the senior tour if they keep playing. Golf is just cool like that.
You can play half a game. Not enough time for 18 holes? Let's play 9! You can't play half a game of football. You can't play half a game of basketball. You can't play half a game of hockey. Well, and not actually have it mean something. (insert eyeroll here)
It will help you justify a country club membership. C'mon. The kid has to practice, doesn't he? Now, let's discuss over brunch after tennis and before we take a dip in the pool.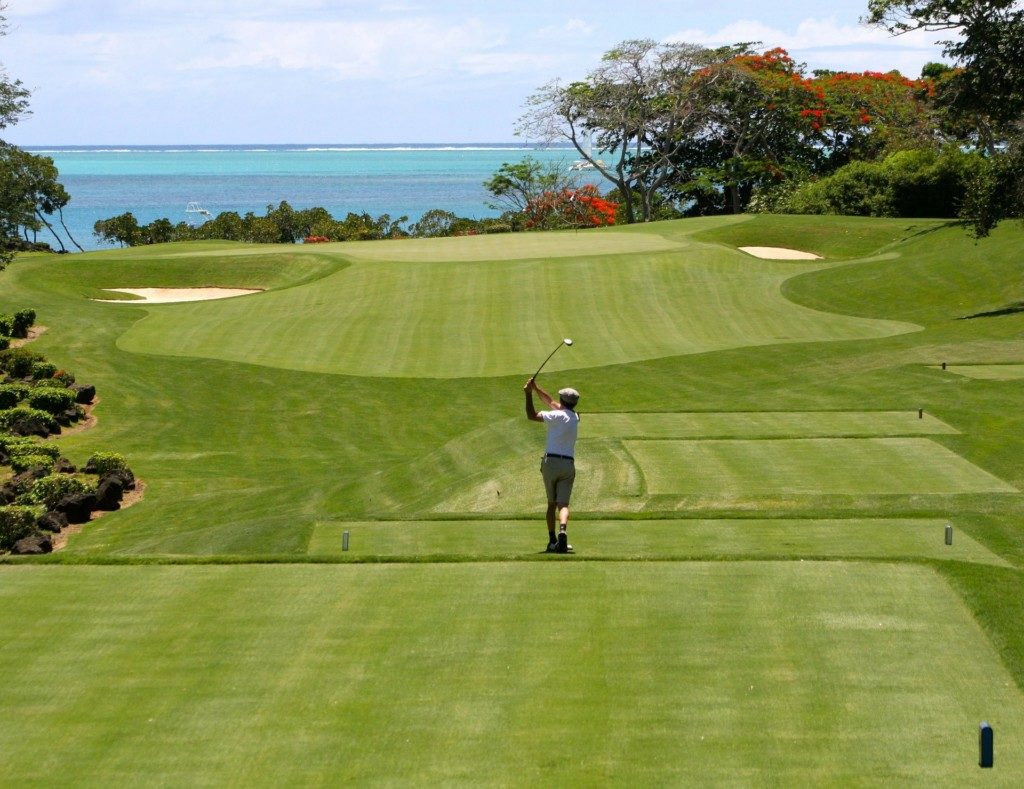 I'm sure I could come up with a few more reasons I'd be keen on being a golf mom, but my daily daydreaming allotment is about up. Next up on this golf fantasy trajectory? How to develop a time machine to follow the young Jack Nicklaus (hubba, hubba) on tour. If I could figure that out, it would definitely be reason No. 11.
So, are there any golf moms out there? Is my golf mom fantasy up to par or am I way off?