Community-supported agriculture (CSA) is a food production and distribution system that connects farmers directly to consumers. In short: people buy "shares" of a farm's harvest in advance, and then they receive a portion of the crops as they are harvested.

There are several CSAs in Memphis and the surrounding Mid-South. Choosing to partner with one of these makes a direct impact on our local farming community!
Traditional CSAs: With a "traditional" CSA, there is a designated pick-up time and location. There is also an element of surprise as "you get what you get and you don't throw a fit." The folks at Tubby Creek put it best when they say on their website: "To be happy with CSA, you have be able to get excited about eating what is in season, when it is season, as long as it is in season!"
Toone, TN
Includes fruits, vegetables, and optional flowers that can be added on
Three different share sizes: standard, large, and extra-large
Open for orders in the spring, summer, and fall
Pickup available at 20+ locations across west Tennessee and north Mississippi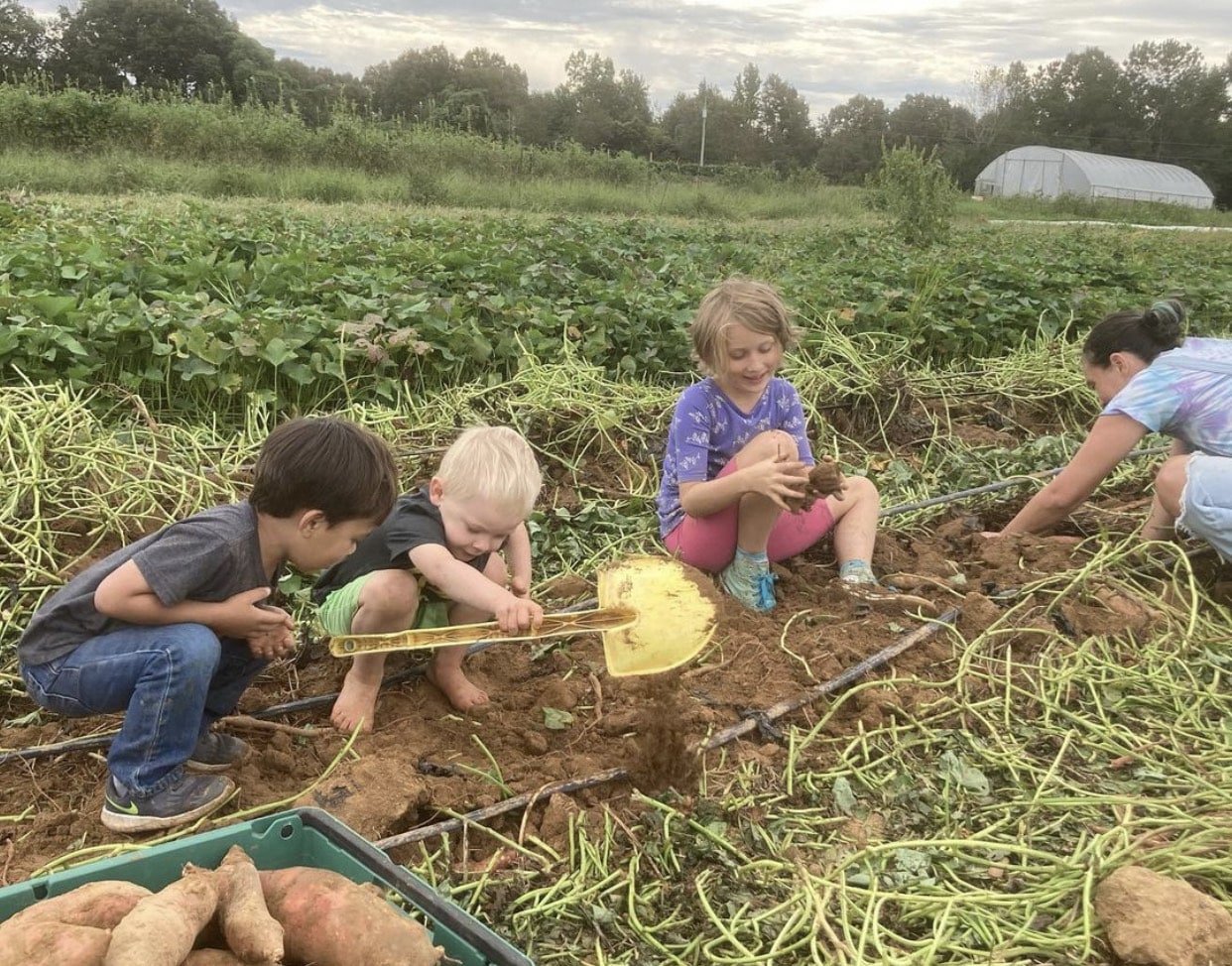 Ashland, MS
Includes Certified Naturally Grown produce with optional eggs and honey that can be added on
Full and small share sizes
Open spring, summer (currently sold out), and fall
Pickup available Wednesdays and Saturdays at the farm or several locations around town including the Cooper- Young Community Farmers Market
Home delivery available on Wednesdays and Saturdays for an additional fee
Tyronza, AR
Includes Certified Naturally Grown produce as well as floral shares
Half and full shares
Open spring and summer
Pickup available at the farm on Thursdays and Fridays and Cooper-Young Community Farmers Market
Non-traditional CSAs: A non-traditional CSA operates more like a store than a subscription service. The produce is still local and high quality, but there is more flexibility with products, frequency, and location.
Memphis, TN
Not a traditional CSA in that it brings several producers together
Products include produce, bakery items, honey, canned items, grains, eggs, and even retail
Classic, Extra, and Specialty shares available as well as an a la carte online store
Home delivery within a 15-mile radius
Millington, TN
Includes in-season fruits and vegetables as well as jams/jellies
Membership season: mid-April through mid-November
Members shop at their convenience based upon their needs
Pickup available at Jones Orchard's Highway 51 and Singleton Parkway locations from 8:30am-5:30pm every day
Selmer, TN
Includes Certified Naturally Grown produce
Can subscribe to a seasonal farm bag or purchase items a la carte
Open year-round
Pickup available Saturdays at the Cooper-Young Community Farmers Market
Meat boxes:  These farms offer meat products instead of produce but allow customers to subscribe and save.
Arlington, TN
Pasture-raised chicken, forest-raised pork, and grass-finished beef
Monthly meat CSAs (chicken currently sold out) plus bulk orders from the farm
Available at the Cooper-Young Community Farmers Market and the Memphis Farmers Market downtown
Como, MS
Includes vertically integrated, pasture-based beef, pork, and lamb
Economy, Family, or Premium subscription boxes or items sold individually
Online store as well as Farm Store (open Thursday-Sunday)
Free delivery as a monthly CSA or individual orders on a rolling basis
Myrtle, MO
Includes high quality, sustainably farmed Heritage Berkshire pork, hand-selected Angus beef, and pasture-raised poultry
Monthly Farmstock subscription box options or items sold individually
Open year-round
Home delivery available on a monthly basis
Bee Branch, AR
Includes free-range cattle, hogs, and chickens
Various subscription box options or items sold individually
Open year-round
Pickup available Monday – Saturday in the farm store
Home delivery available
Not interested in that big of a commitment but still want to help local farmers? Check out our
Farmer's Market guide
!