Welcome to the party, Mommas! If you're an extroverted loud-and-crazy gal like I am, grab some colorful socks--we "rock our socks" on March 21st.
If you are a quieter, people-watching gal, feel free to sit back and watch for a while. Today is for embracing everyone just the way they are.
Four years ago I didn't celebrate this day. I didn't know that people with three copies of their 21st chromosome celebrated on 3/21 each year. Now I celebrate World Down Syndrome Day like I celebrate an uninterrupted shower with toddlers in the house. It's a day to celebrate a "little extra," embracing the unexpected, enduring and overcoming challenges, learning to love selflessly and to be secure in who you are, no matter what others say or expect of you. It is about our goal of helping enable our children to reach their highest potential.
Let's talk about the party you would be attending, if you could.
Meet your host and my three-year-old son: William The Conqueror.
William's favorite things are eating, dancing, and laughing. There will be plenty of all three at this party. This year we get to celebrate with our best "extra chromosome and blue glasses" buddy Owen!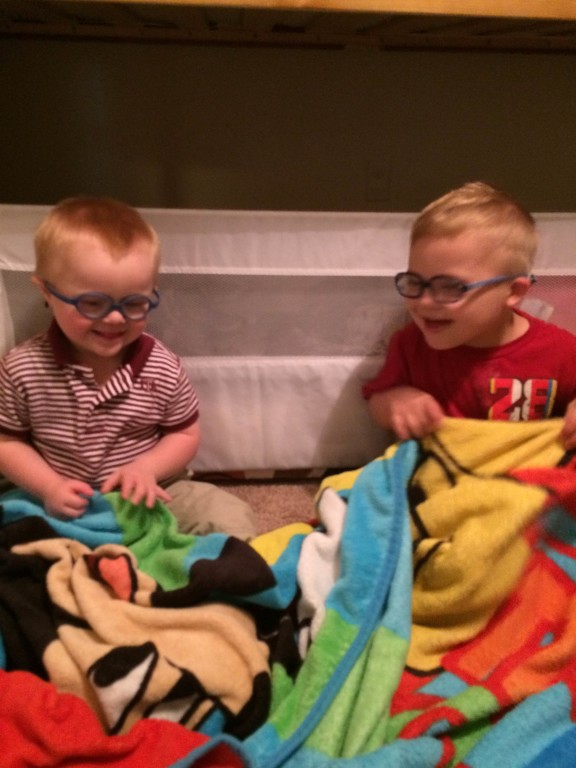 On the wall at our party, there would be a large poster that reads, "Things To Celebrate."  I'd hand you a marker and a cookie, encouraging you to write down any little thing worth celebrating.  William's poster reads, "Conquered Childhood Leukemia and left the hospital," "Went to school!" "Learned many new words," "Got my feeding tube removed," "Learned to crawl," "Went from formula to feeding myself and drinking alone!" "Finally got to take a bath and swim--and loved it!," "Learned to walk with a scooter," "Made lots of new friends," and even "Grew hair back!"
Your kids would be invited to try out some games in a new way. First, races while wearing snow pants and ankle weights to show them what low muscle tone feels like. Then trying to pick up pencils and write while wearing gloves to show how hard motor skills can be. Finally, playing a game of "telephone" or telling a story with a mouth full of marshmallows or a mouth guard. This shows why speaking is harder when the mouth is small and the muscles are weak. We learn by doing, and the best friends are ones who try to understand how you feel and who accept you just as you are.  Then we'd celebrate all of us--all the ways that we are special and different. I'd tell your kids what I tell my sons every night and make them repeat back to me as I tuck them in after goodnight kisses and prayers: "We never, ever give up."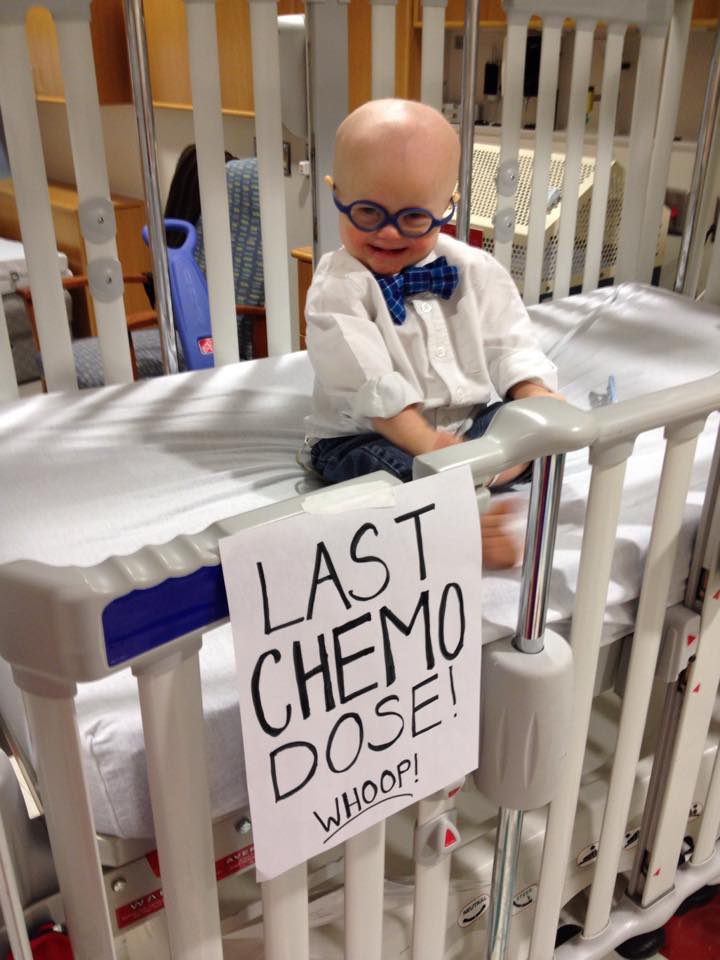 If you ask what makes me different, I'd tell you just what I say about my William. There are more similarities than differences.  I worry about how he will do in school, who his friends will be and if he will be compassionate to others. I still get annoyed when he stubbornly refuses to do what I know he can do. He disobeys, fights going to sleep and makes me want to hide in my closet so I don't have to share my chocolate. I throw up my hands and declare that he must get it from his father.  We just have...extra.
William may not necessarily have the most prestigious profession or highest income. We don't have to worry about the most competitive SAT scores or keeping up with suburbia. Instead we get to focus on what is really important: treasuring life every day, instilling faith , compassion, integrity, and concern for others. Rather than the traditional education, we get to tailor his education to making him informed, inquisitive, and a critical thinker who naturally thinks outside the box.
I want other mothers to know I'm mostly just a mother.

Some of our stages last a little longer, some of our hurdles take superhero leaps to overcome, but I'm just a mom.  Our kids are NEVER what we expect. Chances are we want the same things for our kids, although it may look a bit different in our crazy house. I want my sons, who both need extra help, to look to the needs of others first and lend a hand. I want them to be strong, very courageous, and honorable men who love the Lord. They aren't worried about being the best. They care about doing their best. They don't care about having the most friends, but rather being a good friend. They love others, love themselves and enjoy life despite all the challenges, hardship and prejudices they battle every day.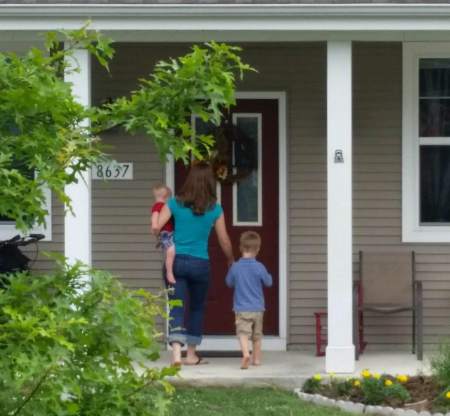 Motherhood shows us places of our hearts we didn't know we had. It makes us deal with the best and the worst of ourselves.What more could a mother want?  Well...maybe the chance to have a dessert and not share.
Mommas, I celebrate you today. Thank you for celebrating with me and for taking time out for a special kid. The very best gift you can offer me is to let our children play together so that they accept one another.  Raise that world-changer, for all our kids. I'm cheering you on... a little extra. Happy World Down Syndrome Day!
---
Meet Kaitlin
Kaitlin Erkkila is the mom of two sons who were made extra-special, and wife to a hard-working military man. She is now an advocate for kids with special needs, military families, and all moms who just want to pee without an audience. To live life to the fullest, she believes in loving Jesus, laughing loudly, making cookies for others and that there is no crying in baseball...but lots in t-ball. If you want to see how she turns trials into great stories, you can check out her blog at laughmoreabundant.wordpress.com.