Hey there Memphis Mamas!
We see you!
We see how tired you are.
How even the most mundane task takes all your energy.
This is why you need to come to Bloom!
This event is JUST FOR YOU! If you're still not convinced, here are ten reasons why you should come to Bloom:
10. The food. Let's all admit right now that Memphis is a foodie city. We know this! Which is why we are having TWO food trucks. Go ahead and indulge. We won't tell.
9. Right on the heels of good food comes good drinks. Which is why we're having this event at the amazing Grind City Brewery. While it may seem counterintuitive to have an event for pregnant moms at a brewery, there are lots of great non-alcoholic options too! Bonus: you don't have to share with anyone!                                                                                                       
8. Mini mom talks! Head inside to hear from 4 area nutrition experts. This year we're all about learning how to fuel and heal our bodies. Audrey and Cody from Sundara Wellness will be talking about prenatal nutrition and postpartum eating. Chanielle from Sundara is a certified lactation consultant and will be helping guide mamas on what to eat when breastfeeding. Lastly, Ashley from Guiding Star will be talking all thing postpartum whole-body wellness, which extends beyond what snacks you're eating at 10pm. All speakers will facilitate Q&A time, engaging our attendees further!
7. All-local vendors! Walk through all our community resources, outside on the lawn. Some will be selling really really awesome merchandise while others will be offering information for both your pregnancy and after the baby arrives.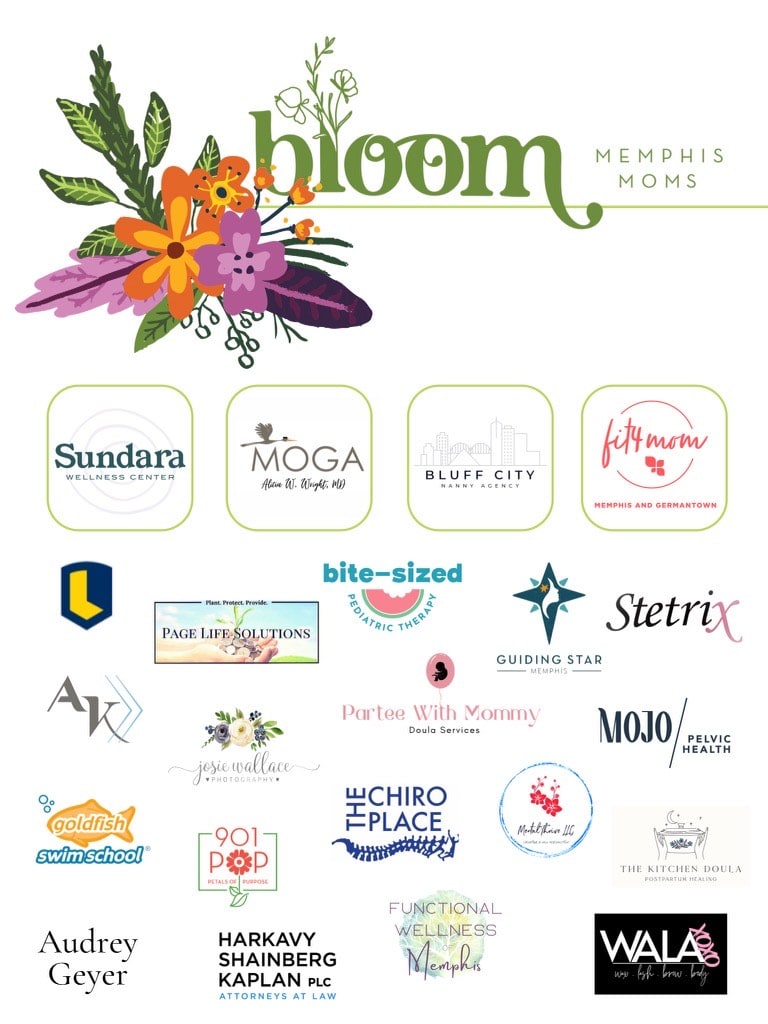 6. Coffee. Killer Coffee will have their mobile coffee cart, providing us with caffeine (and decaf!), tea, and other custom drink options.
5. Giveaways. Let's talk about all the amazing products up for grabs! This year, there will be a passport for you to stamp with all the vendors on it. Complete it for a chance to win some amazing prizes. (Must be present to win!) There are both national and local products to WIN!
4. SWAG. We think every Mama is a winner in our book.All of our VIP mamas get a swag bag, as do the first 25 moms through the door! Swag is valued at over $75.
3. Time to yourself. Yep. We SEE you and want you to know that it's Okay to spend an evening all about you! Don't feel guilty leaving those kiddos at home. (If you have a nursling, you are free to bring them in a wrap or stroller!).
2. Uninterrupted conversation. You don't even know how rare that is until you're surrounded by adults and it dawns on you that NO ONE has said, "Mommy," 5 billion times or tried to climb you like a tree. It's a glorious feeling to actually complete a sentence. Talk on, sweet Mama. Word vomit on everyone!
…. and the top reason you need to come to BLOOM:
#1. because it's a celebration of Motherhood and YOU ARE AN AMAZING MOM!
So come join us! Sign up for a community group or meet your new mom tribe. Memphis Moms loves #memphismamas!