It's official. As the mom of a child that has some special needs, I have been offended to the point of tears. My daughter is in a preschool program for kids with special needs.  She has slight brain damage that causes some developmental delays. I am hopeful that through early intervention, she will eventually overcome her delays.
Today was another first for me. I overheard a conversation between two moms discussing schools and the different options available. One of the moms was in the process of trying to explore alternatives for her two children. Her youngest will be 4 next year and therefore eligible for the typical peer program offered through our public schools. Typical peers are generally put into a classroom where they can serve as mentors or role models to help children with special needs. Sort of a "monkey see, monkey do" methodology. We applied to have my oldest daughter be a typical peer and while she did pass the test to be eligible, we were not placed. Teachers and siblings get higher priority and their children are more likely to be chosen for these typical peer slots.
As the one mom was discussing options for her youngest, she mentioned the possibility of the typical peer program. It is an enticing program. It is free versus paying for preschool childcare, and you can have your children at the same school opposed to dropping off at different locations and times. This is where the other mom said the piercing words that hit me right in the heart.
"Do you really want your child in that environment?"
My child is that environment. Every child in a special needs classroom is that environment. That environment also encompasses some amazing teachers and other caregivers in the classroom who have the most abundant amount of patience. Maybe I am too sensitive or maybe this mom had no clue what she was talking about. I choose to think the latter, and I assume she has never walked a day in the shoes of a special needs parent. She basically preached to this other mom about why you would not want this for your child and explained that the child would really not be learning anything. Absurd! This was also ironic because I had actually just sent an email to my oldest daughters first grade teacher to say thank you and in that email I made the following statement:
Regardless of how much they learn, one of the most important things is that they enjoy being there and form bonds with those they are surrounded by.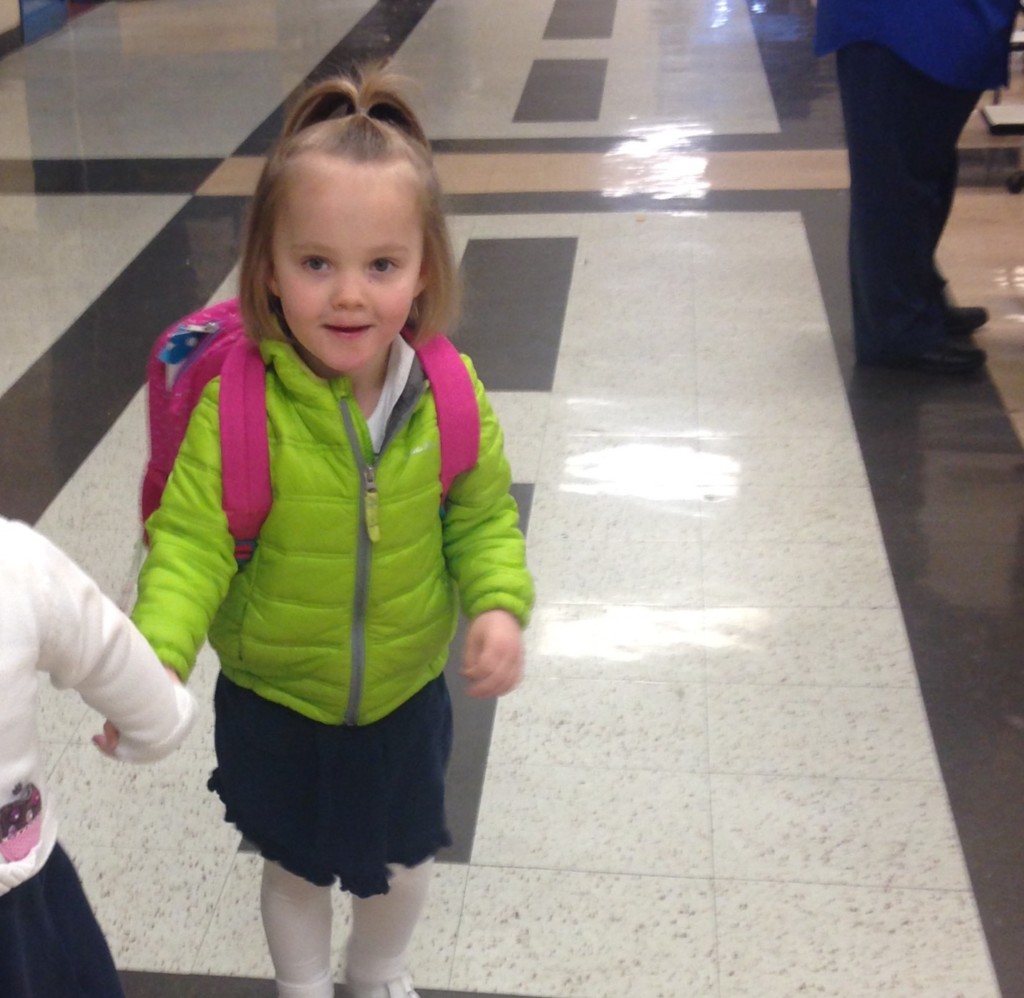 I truly believe those words that I wrote to that teacher. Education will definitely take you places. However, so will your social skills. Do not be ignorant of that which you do not understand. Don't speak to things as if you were an expert when you actually know very little on the topic. Educate yourself. Step back and look at things from someone else's perspective.
We could all learn a lot from a child. Even a child with special needs.
To learn more about the Preschool and Typical Peer program offered through SCS, visit their website: Exceptional Children & Health Services