We're excited to introduce to you our fourth annual "Favorite Things." (Check out last year's favorites here!)
What is this you ask? Let us explain! The Memphis Mom Collective loves to promote and endorse local businesses and products. So we scoured the city and found our top 10 favorite items — giving them our "mom stamp of approval." Just in time for the holidays, each of our writers received a swag bag with all ten items — our way of thanking them for their dedication to providing you, our readers, with new and relevant content each day. (Plus we're giving away an entire set to one of YOU to win, too!)
So without further ado, here's our hand-selected TOP 10 FAVORITE THINGS of 2021! We hope you'll consider soliciting these businesses and loving their products as much as we do.
The Historic Collierville Square is a quaint and fun place to shop and visit. And nestled right on the town square is locally owned Magnolia Soap & Bath Company. This amazing shop offers handmade soaps, bath bombs, shower fizzies, laundry soap and more! Every product is plant base, phthalates-free, and made for sensitive skin. Magnolia Soap & Bath even offers complimentary gift wrapping. It's the perfect place to go for all your bathing needs!
Created by a Germantown Dad, Pipkins Fire has caught the hearts of Memphians who love some heat in their food. Boasting FIVE flavors, Pipkins Fire is hot sauce with heart. If you like just a little spice, we highly recommend the Pipkins Green or Pipkins Fire, which will gently warm your soul. But for those who don't mind their mouth burning, Paranormal Heat or the Pineapple Habanero are two good choices. Of course there's Reaper for those that like to skirt death while eating. You can find these delicious bottles year round at Palladio Cafe in Midtown, where the creator is also the head chef!
Ghost River Brewing Co. is Memphis' first craft brewery. Independently owned and operated, Ghost River has made delicious beer since 2007! The Ghost River provides water for our aquifer, recreation for Memphis families, and ultimately became the name for this brewery. There's now two local locations — S. Main and Beale Street. Ghost River is also sold at major grocery stores in the area as well as many local beer gardens.
Know who has the best water in the country? That's right — it's Memphis! HTWO Hydrogen Water takes Memphis water and then makes it even better. (Say what? How is that even possible?). They begin by adding hydrogen gas, which supports metabolism, endurance and recovery. You can purchase their water individually at certain retailers or by the case off their website. They also have a second water — Hydrolyte Hydrogen Water — which aids in recovering from hangovers. We hear that one's been tested on Beale Street.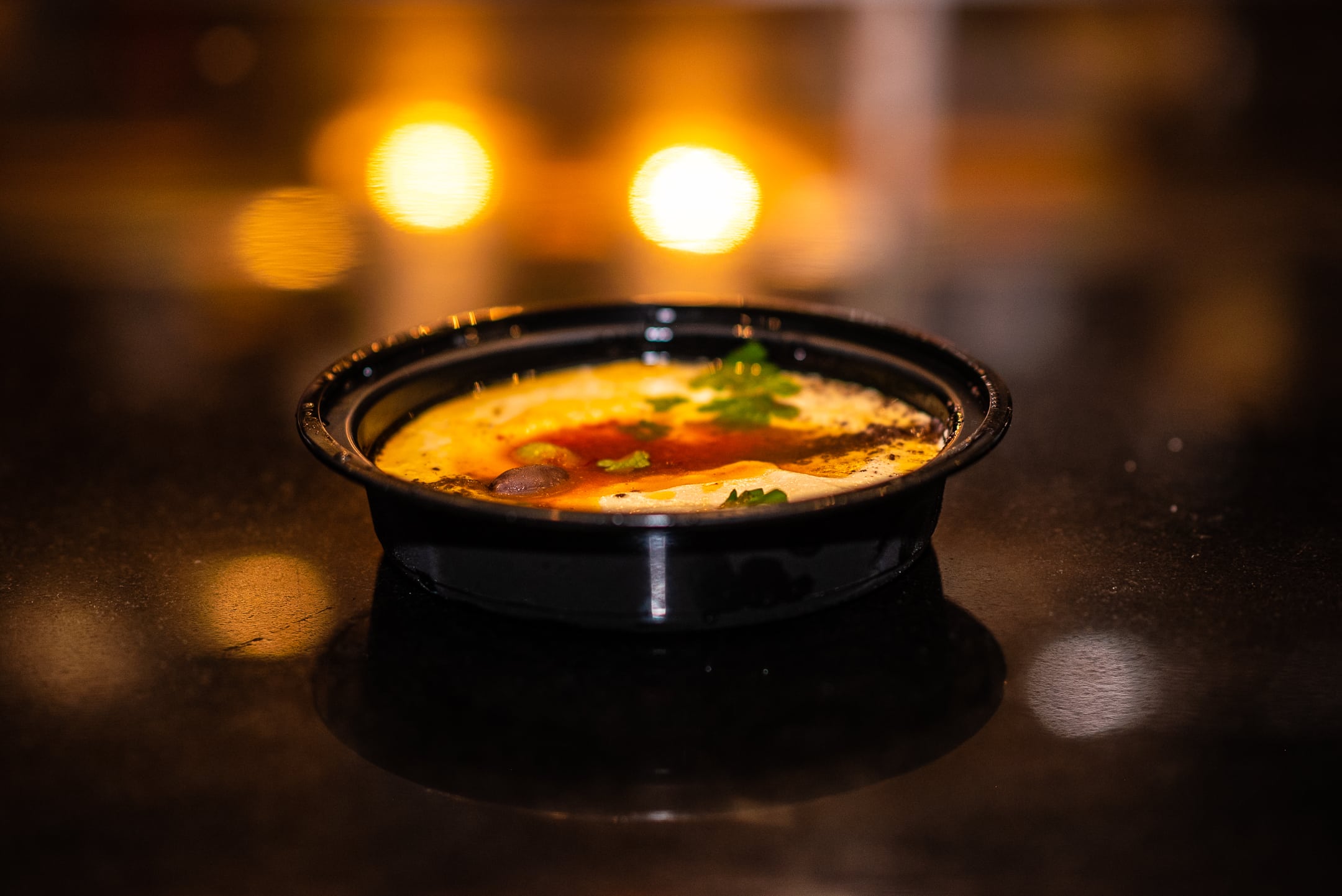 Samya began cooking as a child and has been perfecting her hummus since she was 12! And we think she's done it, because this is hands-down the best hummus we've ever had. Seriously, it makes regular, store bought hummus not worth it. (She is also making baba ganoush!) The hummus can be found at Miss Cordelia's, High Point Grocery, The Curb market, and several farmer's markets around town. You can also find Samya's hummus at Belltower Coffee on S. Highland or various pop ups. It's the perfect addition to your holiday menu!
A coffee shop (make sure you sample their seasonal syrups), a bakery, a patisserie, 17Berkshire has something sweet for everyone in your life! Featuring a "cold case" with rotating, seasonal treats and a more traditional bakery case with cupcakes and cookies, kids and moms will each delight in picking out their favorites! But the star of the show at 17Berkshire is their macaroons. Made daily, they are chewy, sweet, perfect cookies. They also serve afternoon tea. Perfect for mother/daughter dates, baby showers, or visiting mothers-in-law, each tea serving comes with tea and a variety of sweet and savory treats. Finally, they also bake made-to-order cakes and cupcakes, perfect for any festive occasion!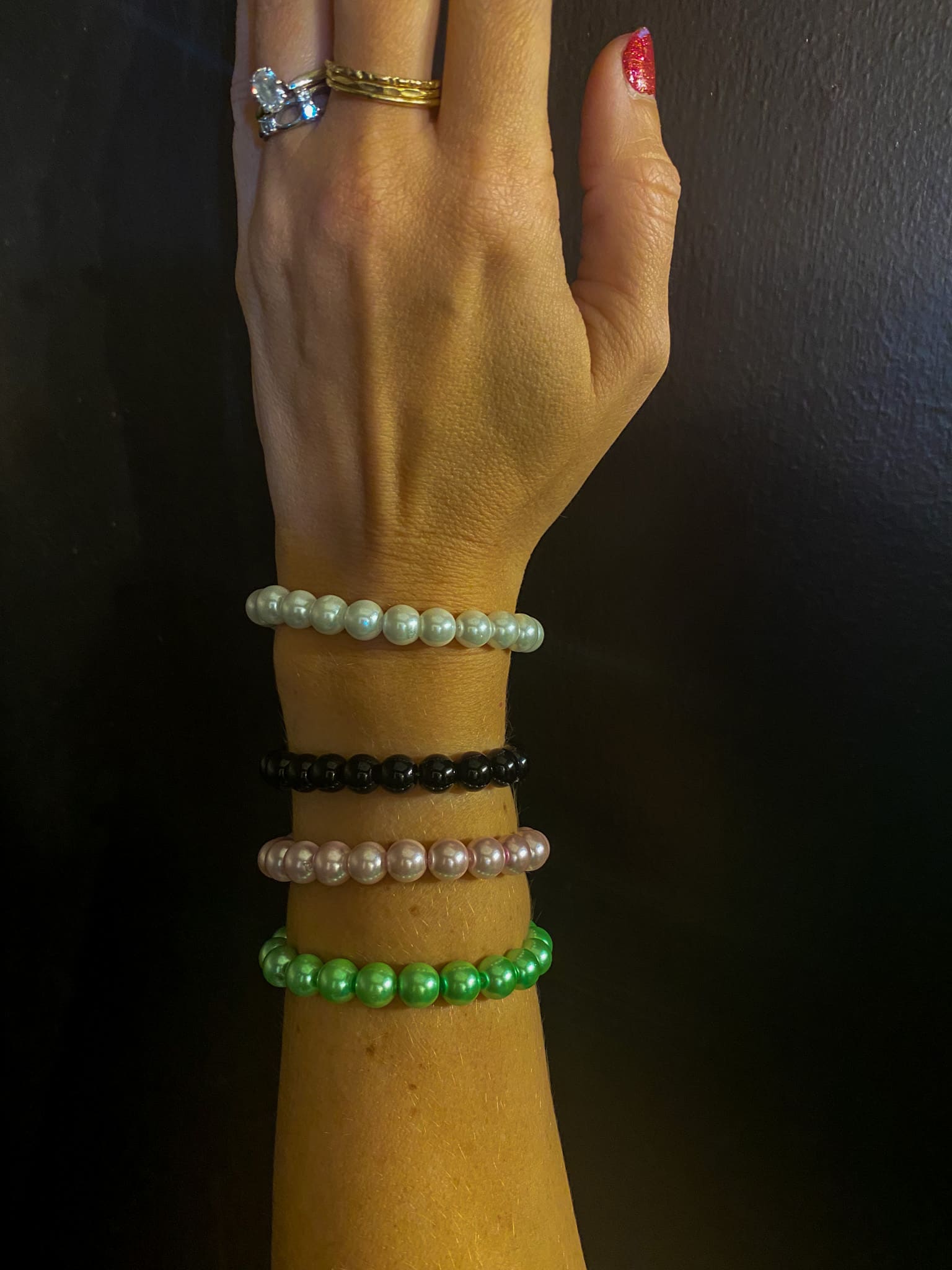 14 year old Naiomi is a freshman at Crosstown High. With a flare for color, she jumped into making jewelry and bracelets for herself. But then her talent was noticed and she began selling (and giving!) her items to her friends and family members. Now, Naiomi is hoping to take her passion of making jewelry and her love of making unique accessories into local boutiques, as well as keeping her online retail store going. She was locally named one of the Top 10 teen black entrepreneurs of 2021 and received a grant towards the start of her business.
Reduce, Reuse, Recycle. We've heard this phrase a thousand times, but how often do we think of that when we're moving? Enter Greenbox Memphis — the newest way to pack up and go. Greenbox offers sturdy, large plastic boxes that are the perfect way to transition from home to home. Or office to office. Or some schools have even jumped on board and use Greenbox to relocate classroom things between school buildings. These stackable boxes offer protection to whatever it is you need to transport. They also provide a dolly. What's even more ingenious is that you don't BUY the boxes — you rent them. Much like a moving truck — you just return the boxes when the job is complete.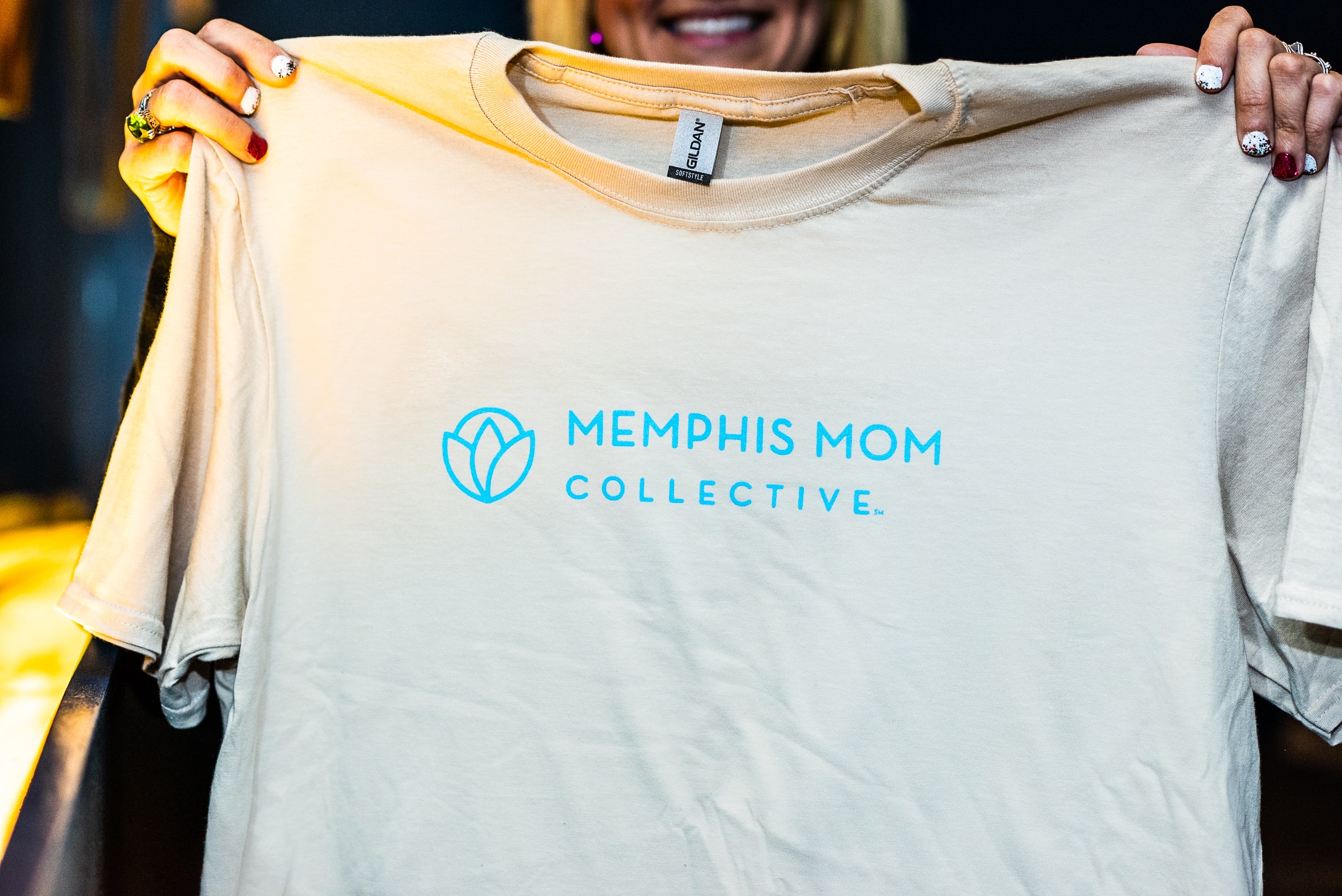 Started after the pandemic hit, this local print store down off of Broad Avenue has flourished. Nestled in a tiny strip plaza, it's easily accessible to pick up orders, or they can ship it directly to your house or business. The owner even offers graphic design services, so if you have an idea, Neighborhood Print Company can bring it to life. In addition to the custom created orders, they can also print any design you bring in. They offer printing services on a variety of clothing, accessories, and even hats.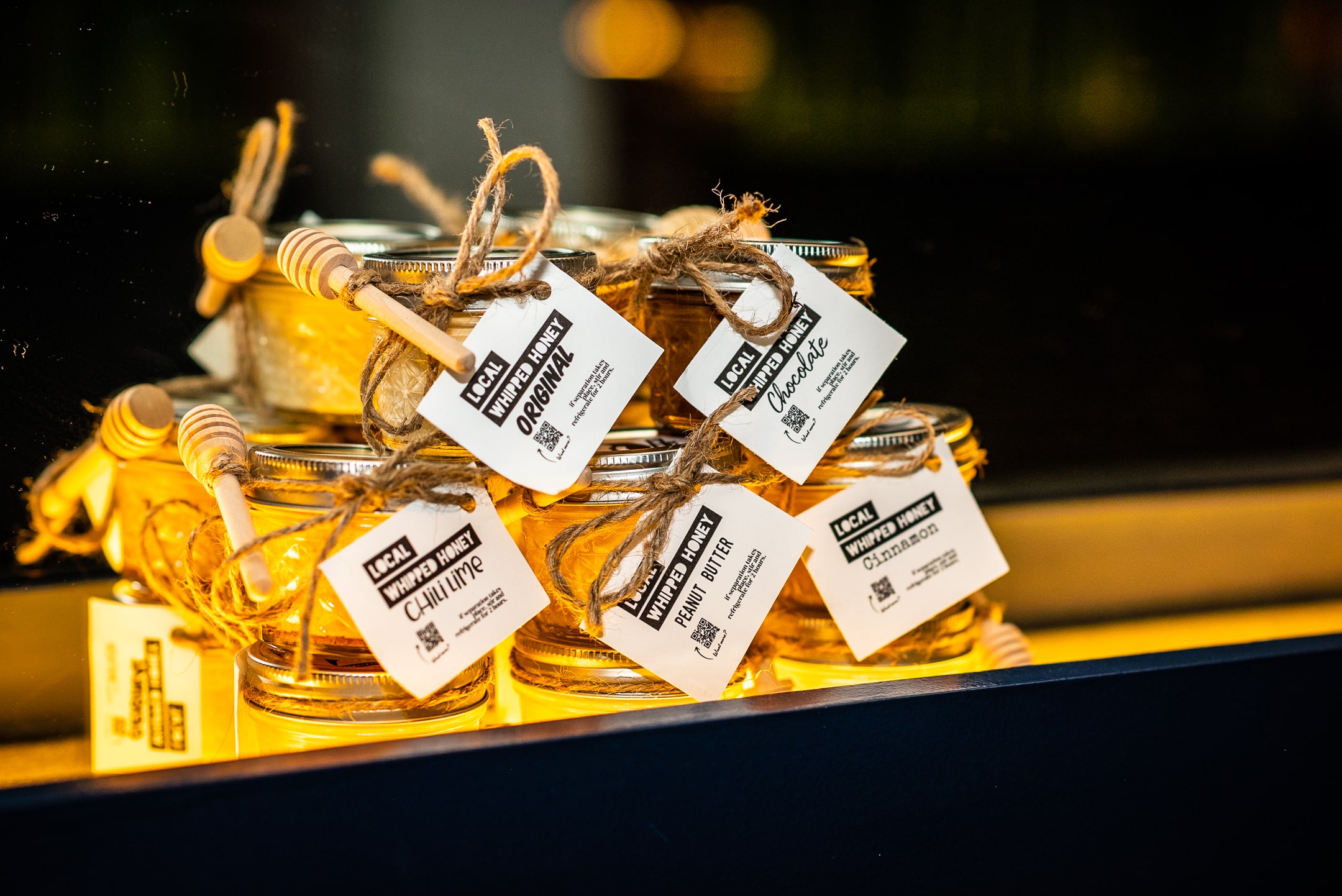 Memphis dad launched The Bearded Bee Keeper in 2020 and it has the entire city buzzing with excitement! (I mean, you knew we had to say it!). Did you know that when you whip honey for a long time it can turn into a marshmallow cream consistency? The Bearded Bee Keeper has a variety of whipped honey flavors: original (our favorite), chocolate, cinnamon, peanut butter, chili lime, and Tennessee Christmas. Along with the whipped honey (and pure honey) he also makes and sells local beeswax beard balm, lip balm, and hand cream. Located in Germantown, you can purchase the products via social media, or you might spot this business at local pop ups.

Holiday Party & Venue Sponsor : South Of Beale
South of Beale is almost as iconic as the street in it's name. But oh the irony, since the original restaurant location (there's now 2!) is actually on our favorite Memphis street, South Main. We were thrilled to be able to show off the locally owned and operated restaurant to our contributing writing team. South of Beale was kind enough to not only be our venue sponsor but also provided our team a scrumptious dinner of assorted small plates and famous apps. Insider tip: try the General Tso's cauliflower. Your taste buds will thank you.

*We partied at the East Memphis location! Check it out: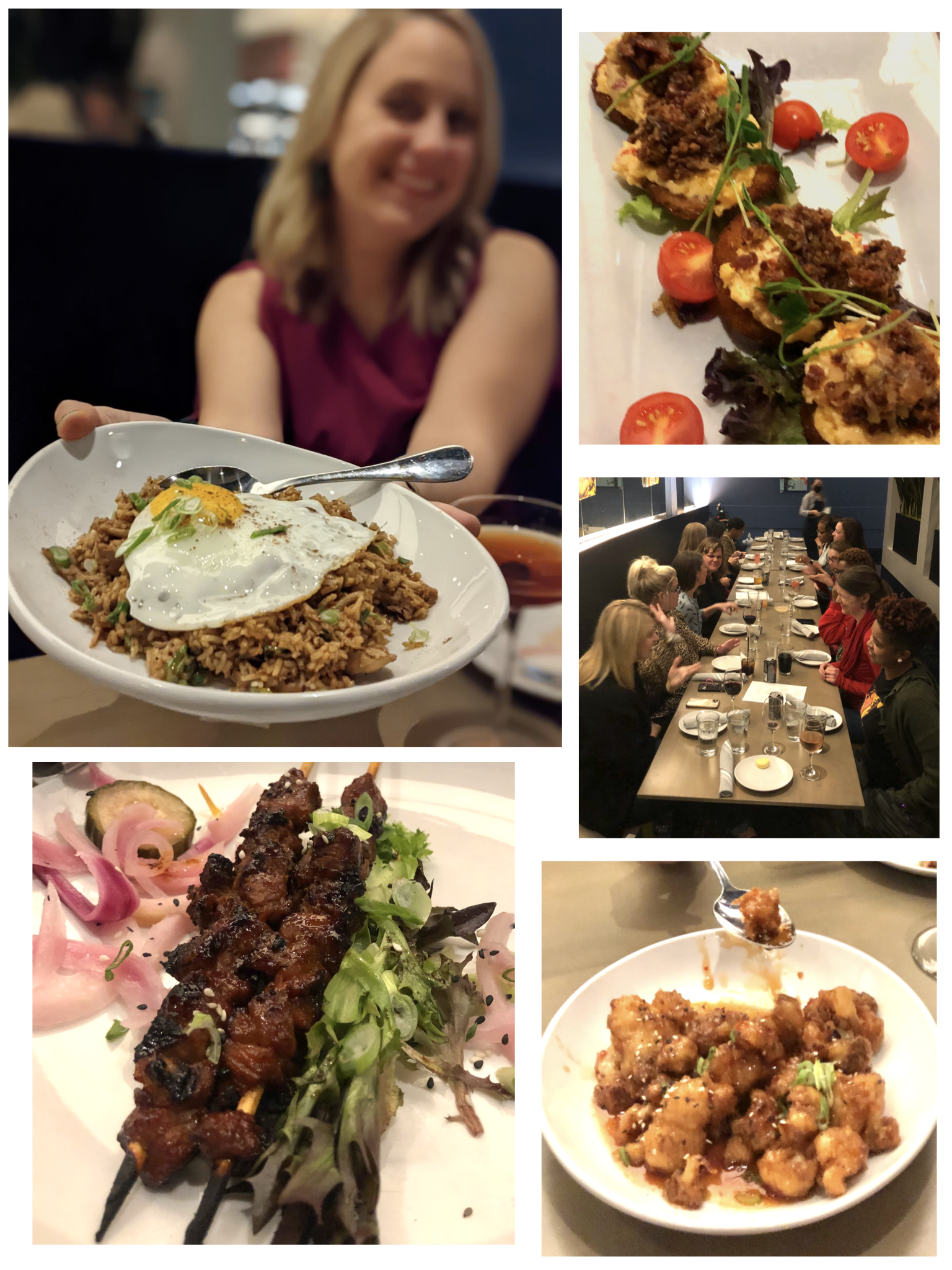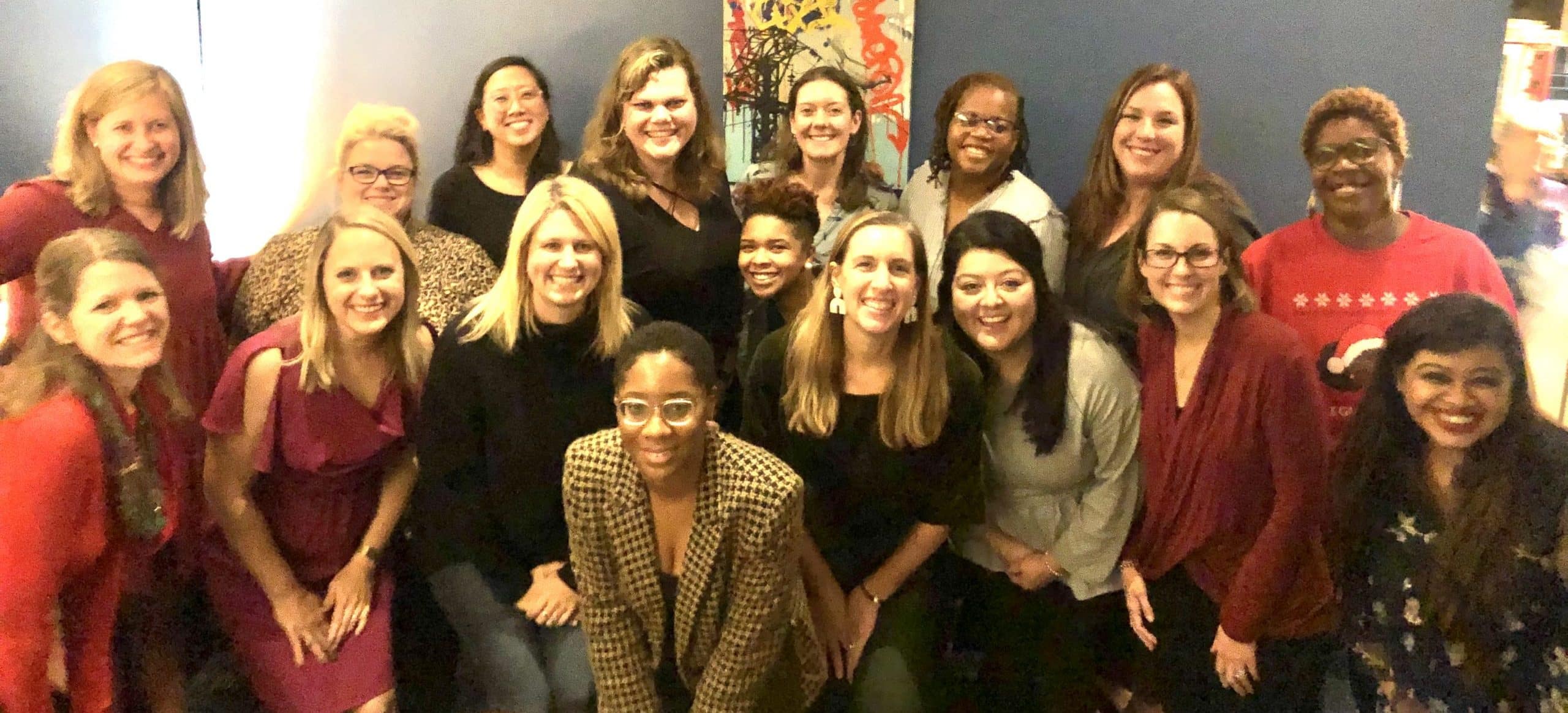 *The product shots were taken by our favorite photographer, the very talented Katie Barber Photography. We highly recommend her for your own photography needs!