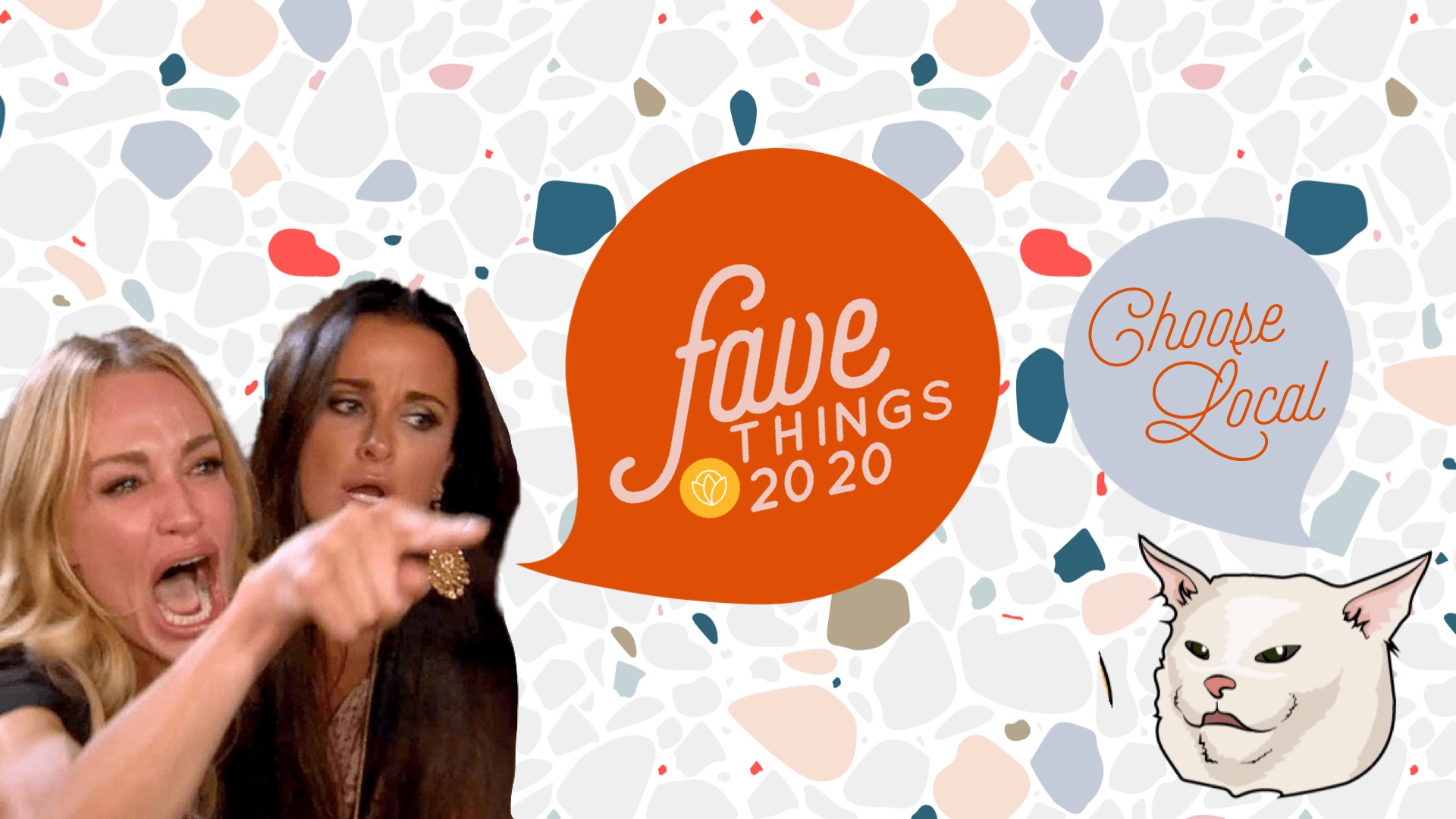 We're excited to introduce to you our third annual "Favorite Things." (Check out last year's favorites here!)
What is this you ask? Let us explain! The Memphis Mom Collective loves to promote and endorse local businesses and products. So we scoured the city and found our top 10 favorite items — giving them our "mom stamp of approval." Just in time for the holidays, each of our writers received a swag bag with all ten items — our way of thanking them for their dedication to providing you, our readers, with new and relevant content each day. (Plus we're giving away an entire set to one of YOU to win, too!)
So without further ado, here is our hand-selected TOP 10 FAVORITE THINGS of 2020! We hope you'll consider soliciting these businesses and loving their products as much as we do.
What woman doesn't love fresh flowers? There's just something so uplifting and joyful about having flowers on your kitchen table or countertop. If we could send flowers to every mom in Memphis, that would be amazing. Lynn Doyle Flowers, located in East Memphis between Poplar and Poplar Pike, is a locally owned flower shop. The oldest flower shop in Memphis, Lynn Doyle Flowers offers everyday bouquets, sympathy bouquets, full wedding services, and more. Plus delivery right to your door or a friend's!
Everyone knows moms run on coffee, so it should be no surprise to you that we're featuring a local coffee roaster. J.Brooks Coffee Roasters is on our list this year and once you taste a cup, you'll understand why. Our personal favorite is their classic Spirit of Memphis. But maybe you're more in the mood for their dark roast, Gallant. Whatever you choose, you can't go wrong. You can also find their bags of grinds so many places, it's too many to list — so click here for their comprehensive list of where to go.
Project Kind came into the Memphis scene this past year and immediately stole our hearts. Employing adults on the autism spectrum and others of different abilities, we love the fact that our money goes straight back into giving these individuals a job. The bracelets and keychains are all handmade and even signed by the individual who created them. Most of the products also contain wood beads, intended for drops of high-grade oil. Beautiful AND practical! BE KIND to yourself and others this holiday by supporting this local business!
There's something about a candle burning that just soothes the soul. At RE + NEW + ALL Candle, their mission is to provide meaningful work in a safe environment for women survivors of sex trafficking. Through creating hand-poured artisan candles, these women gain a renewed sense of purpose and earn an income. Each candle you buy is hand signed by the creator. RE + NEW + ALL offers travel size (shown above), full size, and a 4-pack of votive candles.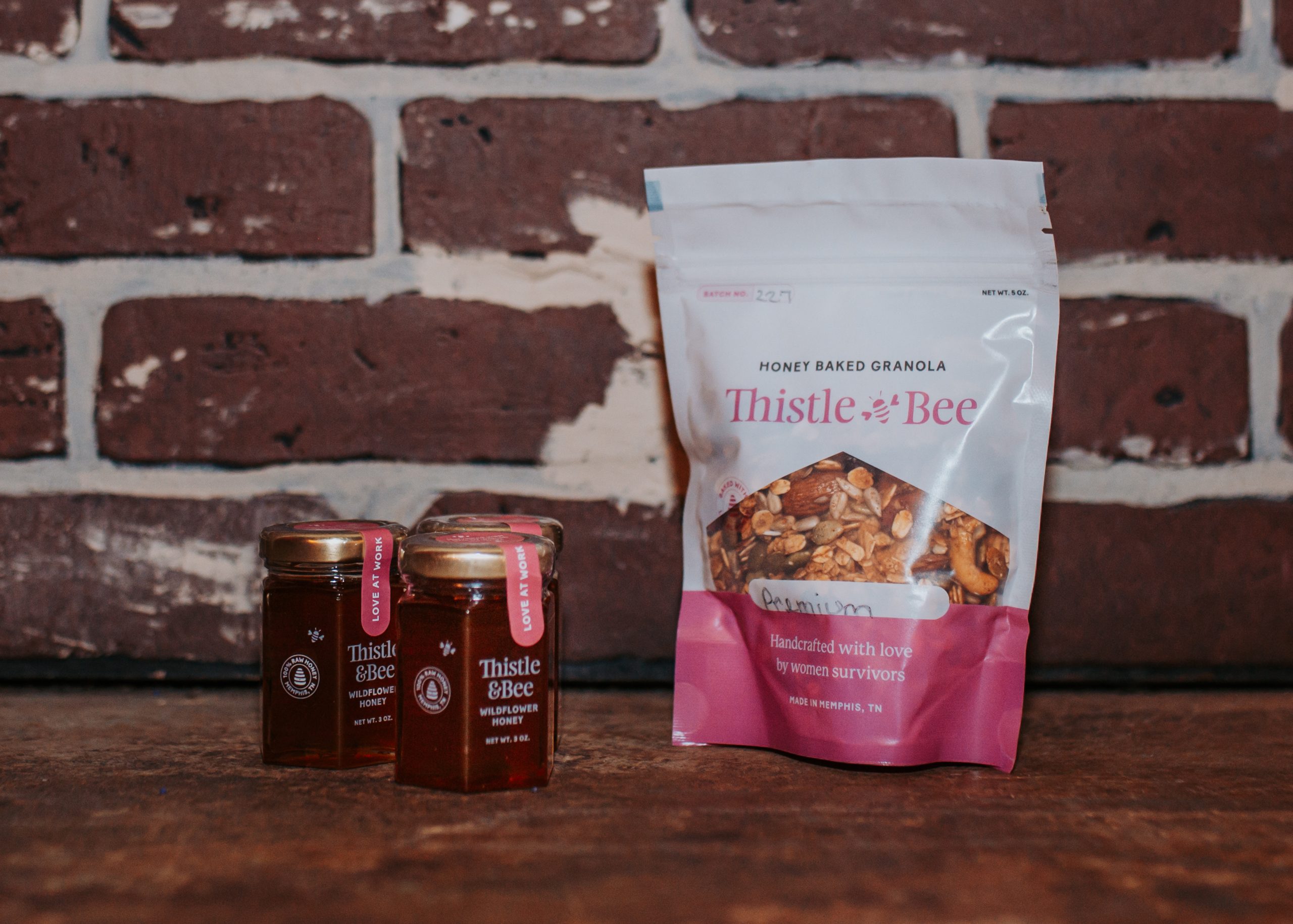 Women's empowerment has never tasted so sweet! Welcome to Thistle & Bee, a local business that provides programs of healing for women survivors of prostitution. The honey in each jar is local Memphis wildflower honey, harvested by the women. The honey varies in flavor and reflects the changing of seasons. Thistle and Bee also sells homemade granola, lip balm, beeswax candles, milk and honey soap, gift boxes, and so much more! The products are hand signed by each woman who made it, which makes it doubly sweet in our book!
Did you know there's a word called a cookiepreneure? There is. And her name is Megan. Goodness Gracious Cookies, Inc., got its start in 2016 when Megan Mottley's daughter asked to go on a Mission Trip to Japan. So Megan rolled up her sleeves and began selling made-from-scratch cookies. The cookies were so amazingly delicious, people demanded them even after the fundraising ended. In addition to the homemade cookies, Megan has expanded her business to include frozen cookie dough, sandwich cookies, cookie bark, and now cookie mix. The cookie mix comes in a variety of flavors, and true confession: each one is better than the last!
"Have Your Cake and Eat It Too" By local author Chanielle Talbird
Need a story to inspire you? How about a story about redemption, love, overcoming adversity, and the joy of motherhood? Then you need to grab a copy of "Have Your Cake and Eat It, Too" by local author and mom, Chanielle. Chanielle takes you through her journey of finding herself unexpectedly expecting as a young teenager, her choices surrounding this pregnancy, and finding her faith throughout the process. Chanielle is a beautiful human that makes Memphis a better place (she also gives great mom hugs!).
Lauren Estes is a native Memphian, a talented maker of art, and also a financial planner for creatives. As an artist at heart, she finds working with her hands helps bring about a balance from the seriousness of working with numbers. Lauren is a proficient artist in copper, jewelry, patinas, and prints. But she also loves collaborating! For this year's Favorite Things, she did custom etching on wine glasses for us. Cheers to art!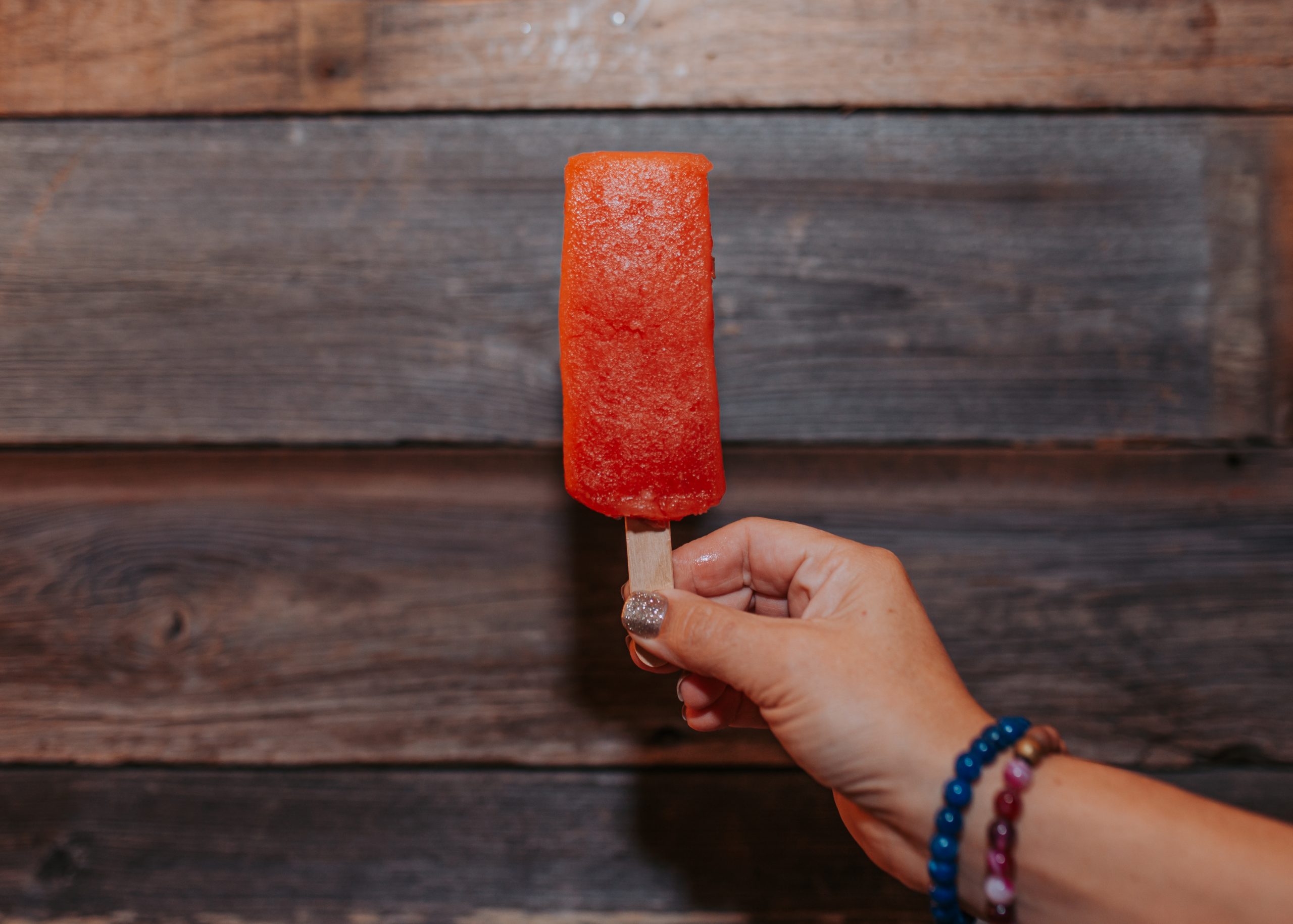 Known for their all natural and artisan popsicles, Mempops have quickly become a household name. They offer a variety of fruit flavors and cream flavors, such as Banana Nutella, Raspberry Lemonade, and Peppermint Cream. In fact, they currently offer 25 different kinds, each one available to be dipped in fudge for extra yumminess. In addition to the three brick & mortar locations around Memphis, you can also see the iconic Mempops mobile "campers" at various city functions. Mempops are also sold at the gift store at Shelby Farms Park. Tell us, what's your favorite flavor?
Crew+Co was started by local mama Courtney. Intended as a way to bring scripture into your home and into the hands of your family members, it's turned into so much more. Courtney finger paints and has a beautiful artist side to her. The colorful paintings end up as the backgrounds of most of the products they now carry. On their website you'll find coffee mugs, teacher cards, holiday cards, "serving your neighbor" cards, and stickers (like the ones we picked for our favorite things!). On Crew+Co instagram page, you'll find free lock screen backgrounds to download and share. Plus, when you head to Instagram, you'll see a lot of her hubby, Will, in their videos. He left his former job to "work" for his wife! Crew+Co is truly a labor of love for this Memphis family.



A huge thank you to one of our favorite photographers : Laramie, owner of Wandering Creative. We highly recommend her photography skills and can attest to her wonderful eye and work ethic.