We're excited to introduce to you our second annual "Favorite Things." (Check out last year's favorites here!)
What is this you ask? Let us explain! The Memphis Moms Blog loves to promote and endorse local businesses and products. So we scoured the city and found our top 10 favorite items -- giving them our "mom stamp of approval." Just in time for the holidays, each of our writers received a swag bag with all ten items -- our way of thanking them for their dedication to providing you, our readers, with new and relevant content each day. (Plus we're giving away an entire set to one of YOU to win, too!)
So without further ado, here's our hand-selected TOP 10 FAVORITE THINGS of 2019! We hope you'll consider soliciting these businesses and loving their products as much as we do.
Located inside Crosstown Concourse, French Truck Coffee is one of the best coffee shops in Memphis. Not only do they create custom, delicious drinks, but they roast their own coffee, too. Their "Memphis Dark" roast is bold and smooth, helping make mornings for moms a little less crazy. Besides their indoor store front, you can also purchase a variety of options at The Levee on S. Highland and inside area Kroger grocery stores. (If you happen to be visiting Louisiana, they also have multiple locations in New Orleans and Baton Rouge!)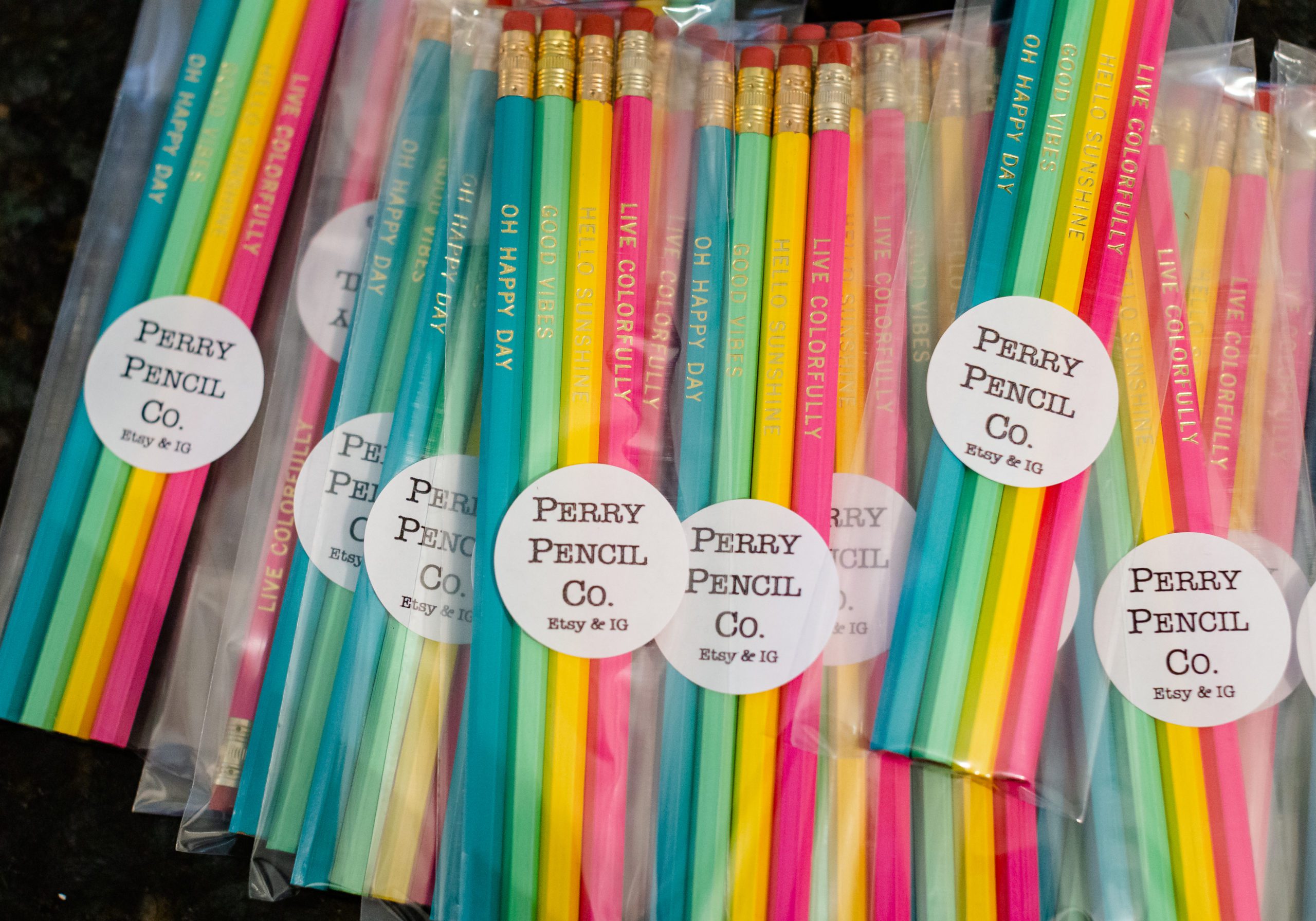 Started in March 2019, Perry Pencil Co. was the brainchild of local Memphis mama, Carolyn. Perry Pencil Co. offers hand-pressed pencils, sourced from wood right here in the state of Tennessee. Offering a variety of colors and custom sayings, phrases, or even names, these pencils make perfect gifts for kids and adults alike. Formerly a teacher for 17 years, Carolyn told us, "I started Perry Pencil Co. because I have had a lifelong love of pencils, pens, and paper, and this was a way to make my own business from something I love." And we love that.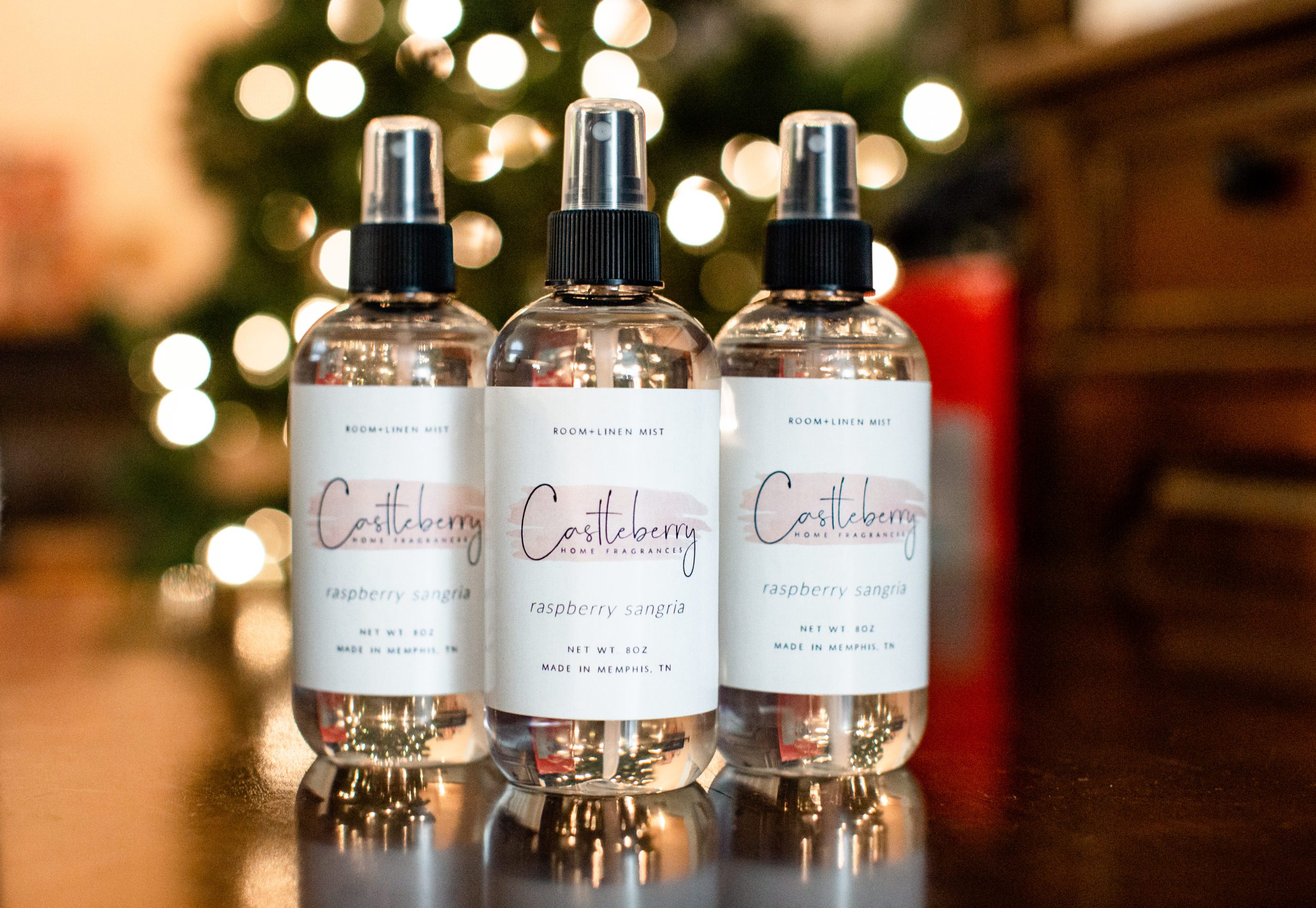 Castleberry Home Fragrances started out as a rainy-day craft and ended up as a business. Currently three products are offered: wood wick candles, wax melts, and our favorite, the linen sprays. Crafted by hand in small batches, any of these are sure to make your house smell amazing. While lavender is a popular choice, the Raspberry Sangria is just plain awesome. There's also seasonal choices, like Holly Berry, Peppermint Mocha, and even Mistletoe. You can purchase these amazing products at Transformama on Central Avenue, pop up shops around the city, or directly from their Instagram page.
Jacko's Pepper Jelly used to be available only to family and friends during the holidays. That is, until founder Jack's daughter, Lela, brought this yummy product to everyone, one small batch at a time. Jacko's Pepper Jelly makes charcuterie boards better, grilling tastier, and crackers happier. Or, it's perfectly acceptable to just eat it by the spoonful. With five different flavors to choose from -- original mango, Spiced Pear, Plum & Honey, Cranberry with Orange Zest, and Tart Cherry-Apricot -- there's something for everyone. Other than nine local boutiques and stores, you can can purchase the jelly directly from their website, www.jackospepperjelly.com. Believe us, you'll want to go ahead and order a case.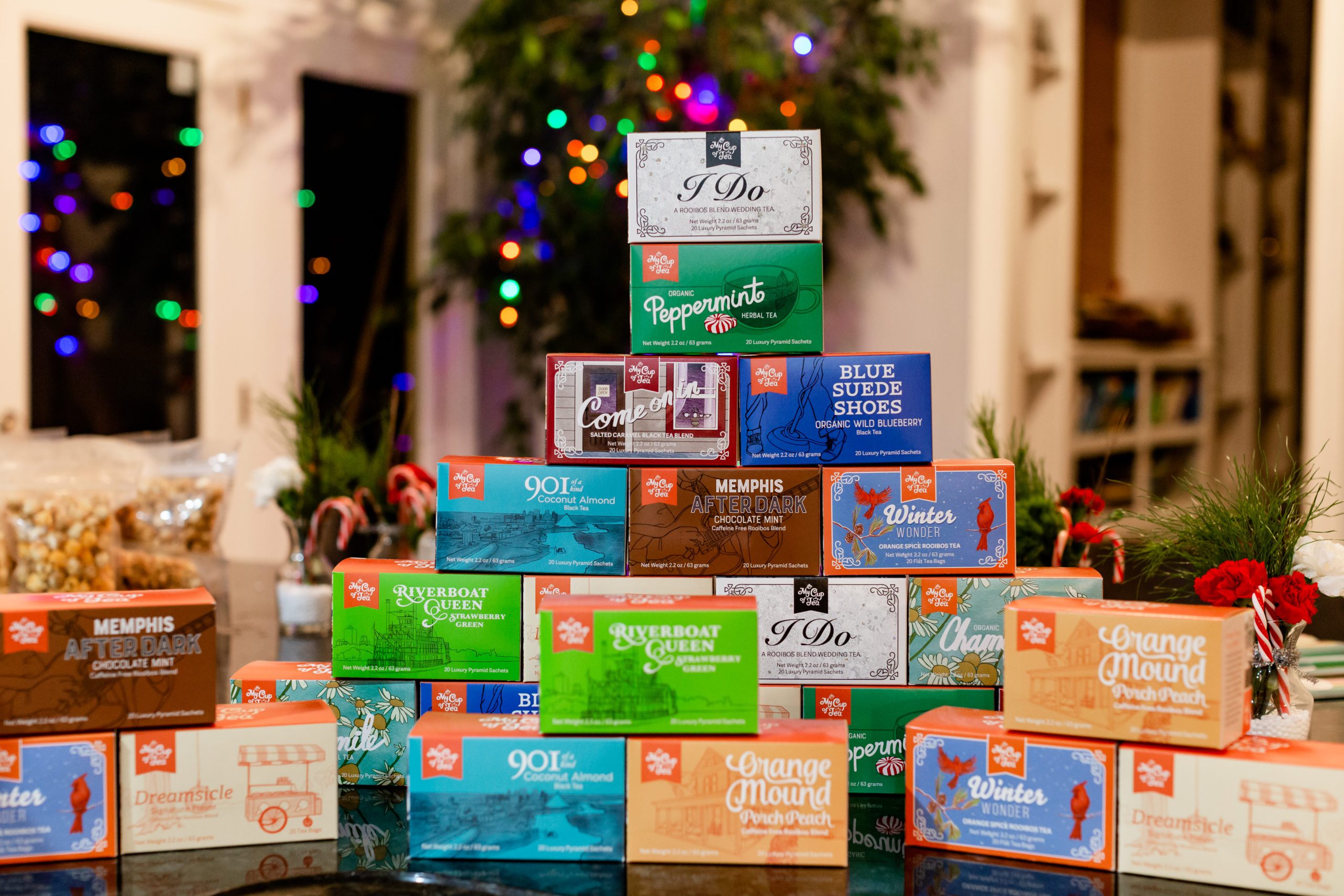 This amazing product is changing lives. My Cup of Tea, located in Orange Mound, is currently the only Memphis-based tea company. Offering over 30 varieties, each flavor is hand packaged. My Cup of Tea is more than just tea though -- it's an enterprise that exists to train women in the 38111 and 38104 zip codes. You can read more about this incredible ministry here.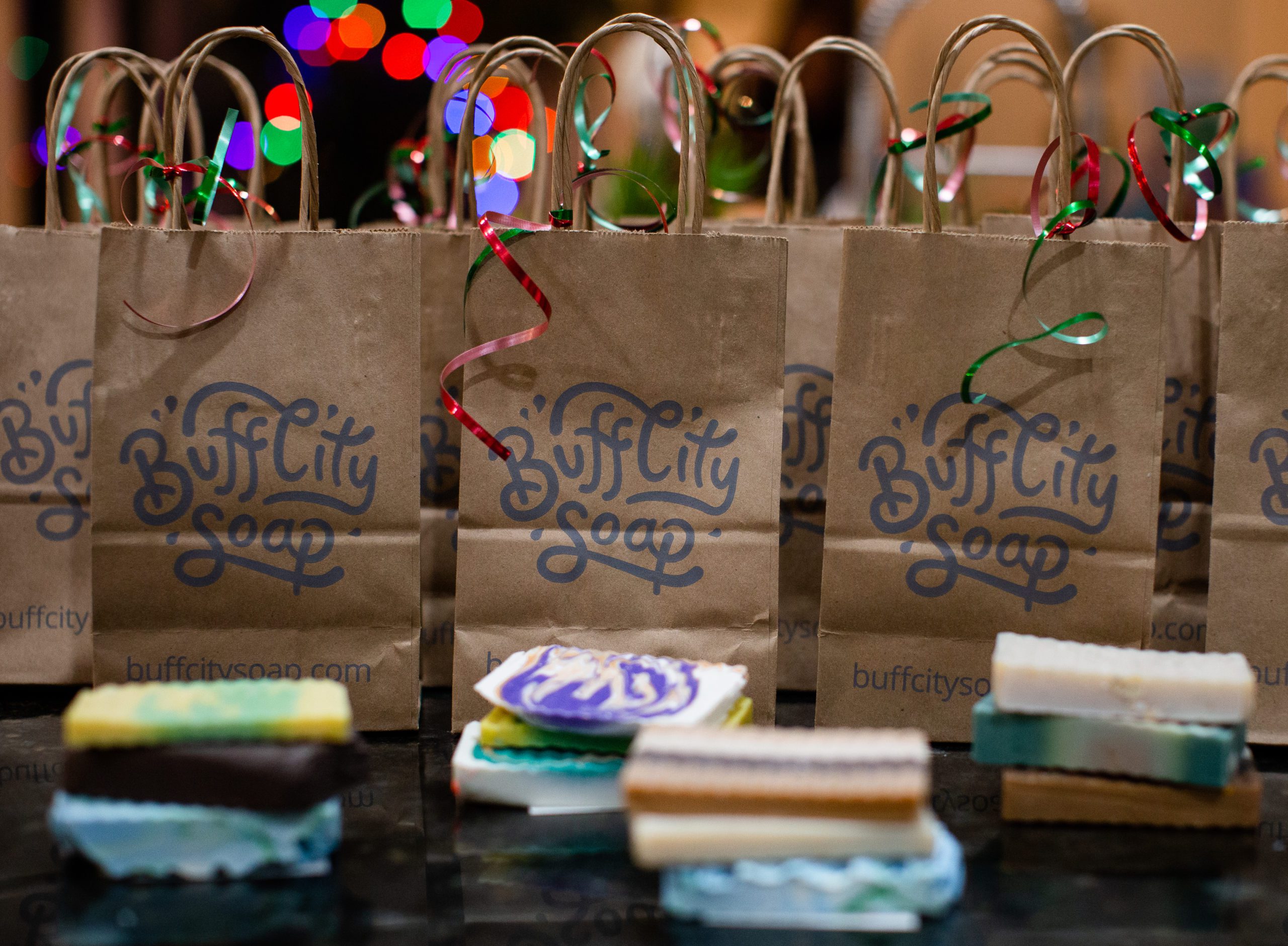 Let us get up on a soapbox for a minute! Who wants products full of chemicals, artificial dyes, and things you can't pronounce? Nobody, that's who. Good thing we have handcrafted, handmade soap, only full of the good stuff right here in the 901. Buff City Soap is more than just soaps though. They offer facial product, scrubs, beard care, bath bombs, and even items like laundry detergent. All with safe, natural ingredients; that's what we call clean fun.
Starting at only $6 a bag, Pop's Kernel popcorn is bite after bite of flavor! Offering a variety of kinds, such as Say Cheese, Sweet Butter Caramel (my personal favorite), Cinnamon Roll, White Cheddar Ranch, UR Hawt, and many more, you won't be able to stop eating once you open your bag (believe us on this one). Owned and operated by a local Memphis couple, we love this company for more than their delicious product. They also strive to grow their business so they're able to employ high functioning special needs young adults.
Teenage entrepreneur, Aumilli'on Kimble created Heat Keep for the necessity of bringing a hot lunch to school. She researched to find a convenient product to keep her food warm until lunch time and ended up creating it herself. As a finalist of the 2018 Memphis Lite cohort (a competitive entrepreneurship program), Ms. Kimble was able to pursue her dream and produce this low-cost, yet effective, product! Easy to use, this makes packing lunches a breeze for Memphis moms!
First opening its doors in the 1950's, Hollywood Feed puts the customer (and their fur baby) first. If you or your pet isn't happy, they'll gladly replace it or refund any of their products. Offering more than just pet gear, food, and toys, Hollywood Feed also houses the Fresh Bakery. Pet owners can rejoice in the amazing gourmet offerings provided. Treats are all natural and don't contain any preservatives, allergens, corn, wheat or soy. Even safe for human consumption, these pet treats are a culinary success! Hollywood Feed has multiple locations around Memphis and even provides same day delivery (every mom's favorite type of delivery).
With families being busier than ever, delicious, home-cooked meals seem to have fallen by the wayside. This is one reason we love Fix, Memphis' first meal delivery service. Fix makes dinner easy. With next day delivery, you're sure to receive fresh ingredients every time. You can choose the recipes you'd like to try and there's no subscription obligation. With three types of meals to choose from -- Easy-Peasy (Weeknight dishes), We're kidding (child friendly dishes), or Cooking Together (think date night "in") -- there's plenty of options for every household. And if you're unhappy for any reason, a real human that lives in Memphis actually answers the telephone. No wonder Fix is one of our favorite things!

Go ahead, feast your eyes on this amazing spread. Locally owned, this charcuterie board company is the newest trendsetter in town. Offering a variety of meats, cheeses, crackers, nuts, fruit (and even some of our favorite Jacko's Pepper Jelly!), this board isn't for the faint of heart. Actually, it was for a bunch of hungry moms that never get to savor each bite of food quite like this. Too bad we're forever ruined from eating our kids' leftover bologna sandwich after this. It's a good thing Feast & Graze not only caters gatherings of all sizes, but they deliver too. Yes, please!
A newbie on the dessert scene, this company is sure to sweeten any party! Local baker (and mom!) Chloe knows her way around a kitchen (and oven!). Her cupcakes weren't just pretty to look at, they were delicious to scarf down as well. The chocolate wasn't too chocolatey and the vanilla wasn't too bland. Perfect for birthday parties, holiday parties, or just because you need something sugary, we highly recommend you book BluffCakes today!
All images are by the lovely and talented @kmphotographytn.