What's the difficulty level of your family's holiday calendar? If you're like most moms, it's somewhere around 4 or 5, like a hard-to-extreme level jigsaw puzzle. To complete a puzzle, you start by examining the available pieces, but it's a challenge to figure out the whole picture with so many textures, shapes, and colors that look alike. It's best to start with the pieces that form the corners and the edges, then work your way in. This is a great strategy for your calendar as well.
Once you've populated your 2018 holiday calendar with all the cornerstone activities for family and friends, add on the event that is becoming widely recognized as a "Memphis Must" :: Nut Remix, presented by New Ballet Ensemble and School. Based on The Nutcracker, Tchaikovsky's timeless ballet, Nut Remix is a contemporary work that celebrates the soul of Memphis by "remixing" the traditional program with Memphis-style music and dance. The ballet pieces, of course, are quite splendid, with beautiful ballerinas gliding effortlessly to Tchaikovsky's score, but there's so much more! Nut Remix has a Memphis storyline, brought to life by musical fusions and shifting choreography that shouts out to the different cultures of our community and sends forth a big Memphis message of peace and love, loud and clear.
Nut Remix offers something for everyone – all ages, all families, all neighborhoods. Looking for an evening of great live music? The Memphis Symphony Orchestra is in the pit playing the classical score, and the Symphony's Big Band brings cool jazz to the warm hall. Looking for a cultural experience that will engage even the youngest children? The story unfolds through transitioning scenes that grab and hold the audience's attention – Hip Hop battles on Beale Street, Flamenco in a Spanish café, a giant Chinese lion with a troupe of Chinese dancers, African dancers moving rhythmically to the pounding drums, and so much more. Nut ReMix is a cultural lesson that unfolds on the stage.
And here's something else. Charles "Lil' Buck" Riley, a native Memphian who trained and got his start at New Ballet, returns once again to dance Nut Remix as the Memphis Angel. Have you heard of him? He's an amazing, international dancer who is taking Memphis Jookin' to the world. Perhaps you've seen him perform with Yo-Yo Ma, or on tour with Madonna, or in Cirque du Soleil? Or maybe you caught one of his commercials, like Lexus, Apple Airpods, or Versace? And just in case you didn't know, Lil' Buck is the movement model behind the Mouse King character in Disney's new movie, "The Nutcracker and the Four Realms." Wow! Just look him up on You Tube; your jaw will drop!
Most importantly, New Ballet has a critical mission for Memphis. It provides a professional standard of training, and brings diverse students together, regardless of their ability to pay. Students are offered a global menu of dance, with classical ballet training as core. The New Ballet team encourages cultural expression, helps students build individual skills, and prepares them for success in college and careers. Your attendance at Nut Remix supports all this work.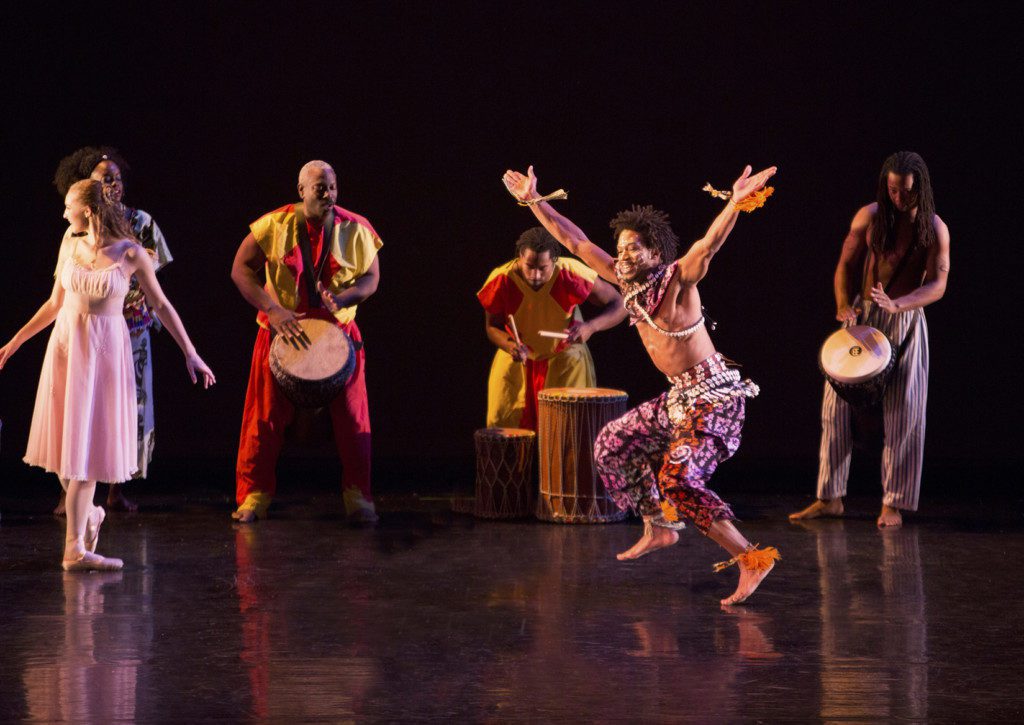 So back to that holiday calendar – make Nut Remix the final piece of your holiday puzzle.
Here's what you need to know:
Nut Remix, December 14-16, at the Cannon Center for the Performing Arts.
Tickets on sale now at the Cannon Center Box Office & Ticketmaster.com