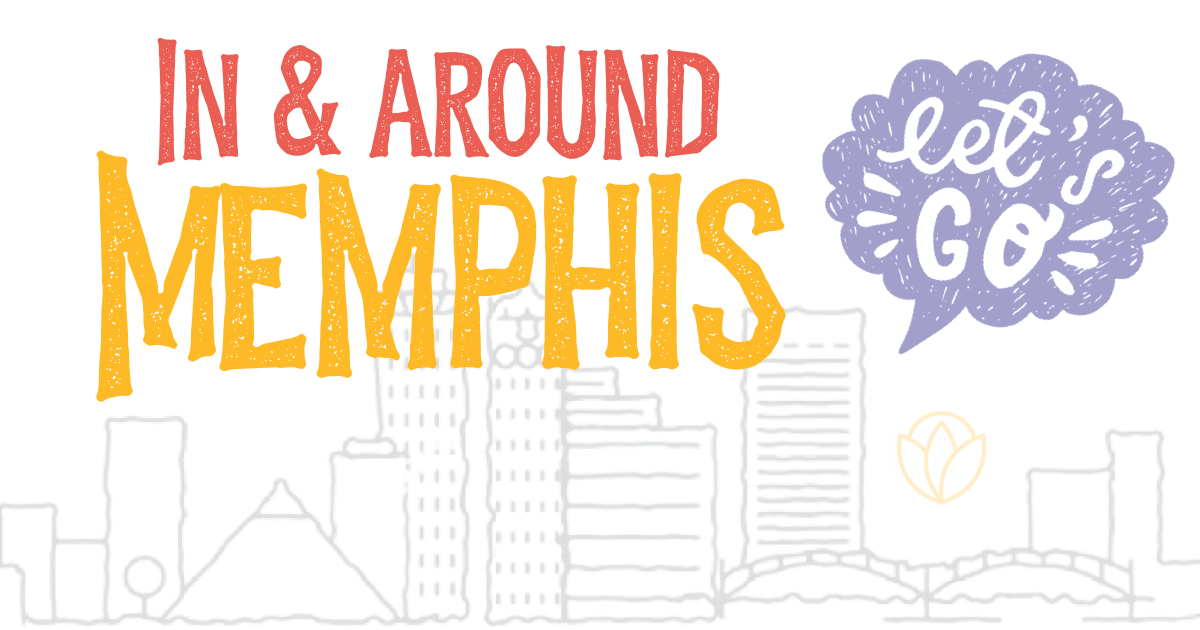 Float Tank.
Red light therapy.
Cold plunge.
These are just a few of our favorite things at New Day Healing & Wellness. Memphis is usually one of the last places to embrace holistic and natural health facilities, but we have to tell you — this one really is making an impact on our community.
What are you even talking about?
Okay, let's back up. First, let's introduce you to a local Memphis family: the Days. Jasmin, mom of 5, and husband Josh, former physical therapist, had a vision for their family's health: to provide preventative care for ailments when possible. Often, our society focuses on fixing problems. But the Days decided Memphis needed to start stopping health issues before they happen. (Now before y'all get in a tizzy over holistic care, the Days believe in medical care too. In fact, they made a visit to LeBonheur just a few weeks ago for their child. However, they and many others, believe access to health education and therapies can also provide our bodies with what they need to heal).
This is where New Day was born, with the desire to give our city a facility that cares for the whole body in new and cutting edge ways. New Day Health & Wellness offers a variety of therapies that give our bodies a chance to fight infections, heal our skin and gut health, help us relax and detox, and more.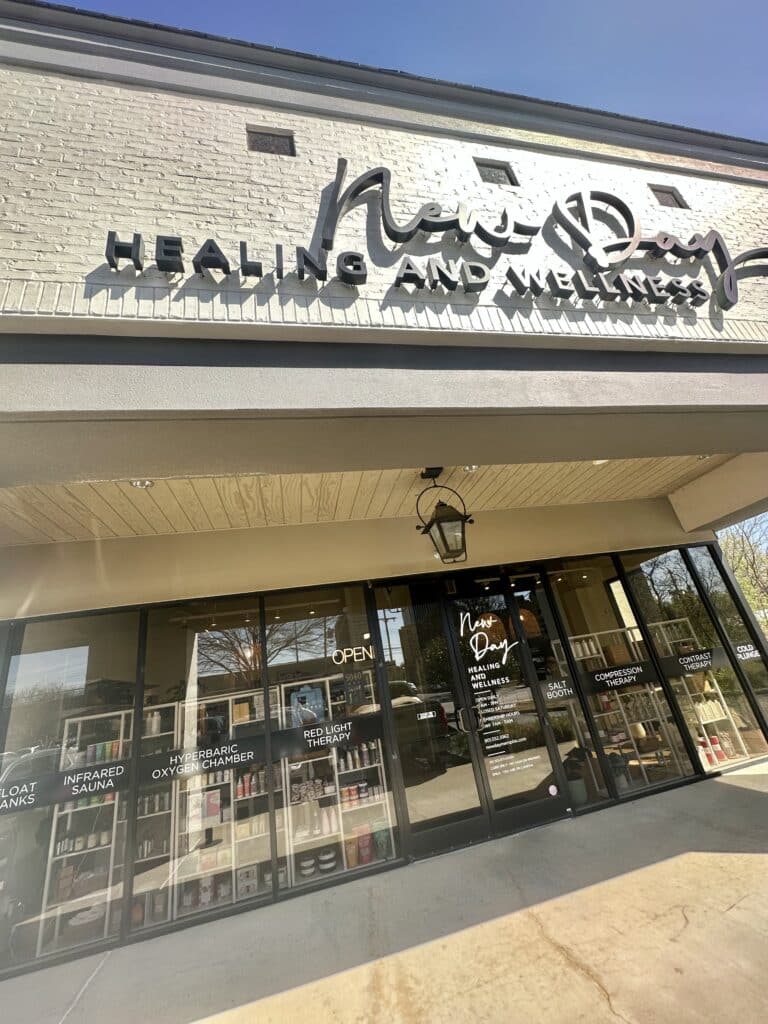 Let's Jump In!
Literally. There are TWO therapies that are water based: the Float Tank and the Cold Plunge. The first is a giant egg filled with highly concentrated salt water. You step into this warm cocoon, put a "neck noodle" on, and then simply float on your back for 30-50 minutes. Some people choose to float in complete darkness and quiet while others enjoy the music or different light settings offered. You don't even need to know how to swim — the water is less than 3 feet deep and it's so salty, you immediately float once you lay back. Don't be surprised if you drift off to sleep. In fact, that is the goal — 50 minutes of floating is equivalent to almost 4 hours of REM sleep. So basically if you've had a kid in the last 18 years, you need this for your body. Sleep is VITAL to our health; it impacts our memory, our attention, and even our hormone levels and mood. New Day's Float Tank is the ONLY one in Memphis and the cost is ridiculously low for the benefits it provides.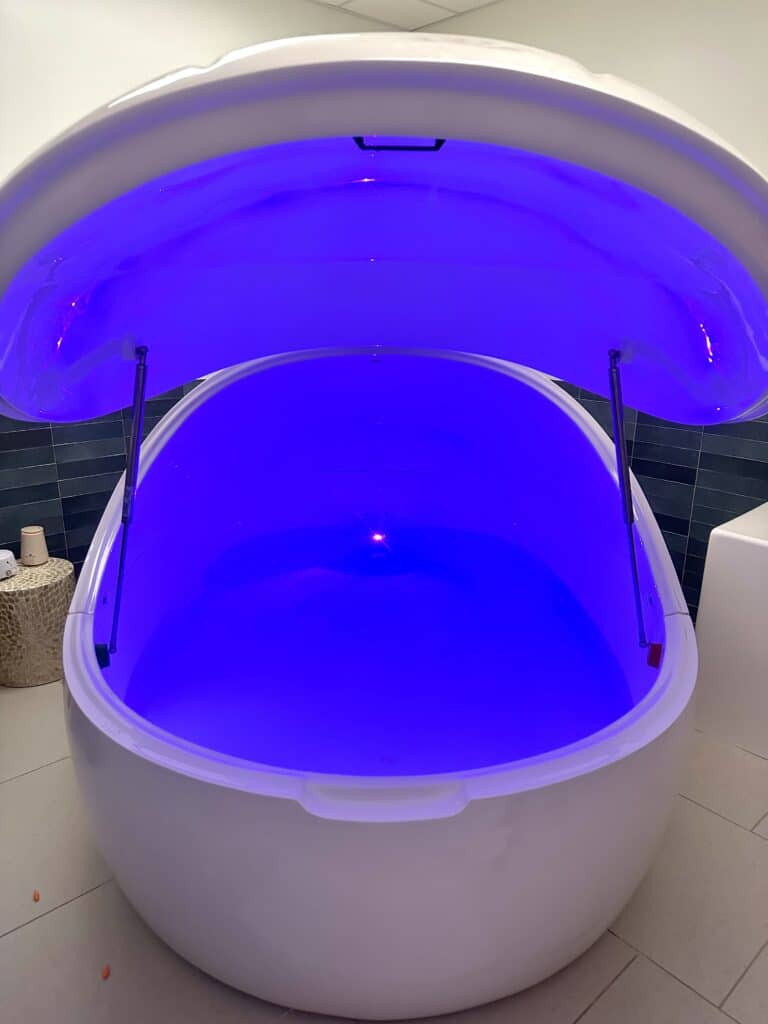 The cold plunge (cryotherapy) is another water-based therapy offered, and it's just what it sounds like. You immerse yourself in a tub full of cold (30-50 degrees cold) water. Since it is colder than a traditional ice bath, you only need three minutes to get the full benefits. We're moms; we can do anything for three minutes, including submerging ourselves in freezing water. This therapy has anti-inflammatory benefits, as well as healthier skin, positive mood increase, and better sleep.
Did you know that the average American spends 90% of their time indoors, surrounded by artificial light and screens. But light is essential for health and cellular function. Right light therapy penetrates into your skin, basically "feeding" your cells to increase energy, improved circulation, recovery performance, thyroid health, and more.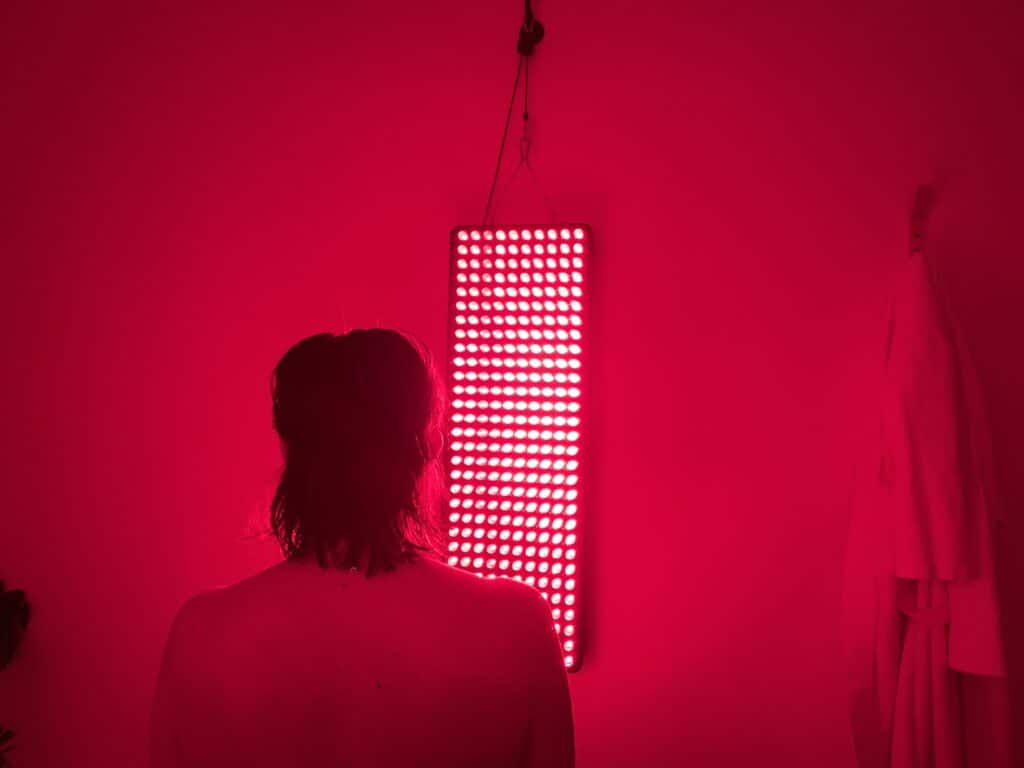 Want the heat without wearing those old school tanning goggles? Then the sauna is for you! Sweating is one of your body's natural ways to eliminate toxins. In New Day's private infrared sauna room, you can sweat out your stress. You'll leave your session feeling relaxed, comfortable, and ready to head home to a good night of sleep.
The other services offered are compression therapy, a hyperbaric chamber, a salt booth, and finally contrast therapy that combines infrared therapy with cold plunge therapy.
To top it all off, New Day offers a relaxation room where you can grab complimentary tea, energy drink, hot chocolate, or organic mushroom coffee. Enjoy the down time between services or simply hang out longer, avoiding the real world (we won't tell!).
The Best Part of All
Ok, so this might sound weird to you, but *I* think the best part of all (after receiving your therapies) is the fact they have an elegant full sized bathroom with a generous walk-in shower. Hear me out. Showering might be an essential part of your day, but it doesn't have to be such a chore. New Day practically BEGS us to stay and linger under the hot spray. You can stand there without a guilt in the world, KID FREE AND QUIET. Wash yourself using the complimentary organic hair and body products (pst: they sell them out front!) and wrap yourself afterward in a lush towel or robe. You will come away from your whole experience feeling like a NEW YOU. 
New Day Healing and Wellness is located at 5040 Sanderlin Ave, Suite 11, Memphis 38117
For more information on any of their services, head to their website newdaymemphis.com or call 901-552-3962 to schedule an appointment/tour
Hour of operation:
Sunday – Friday 11am – 7pm (members have early access before 11am)