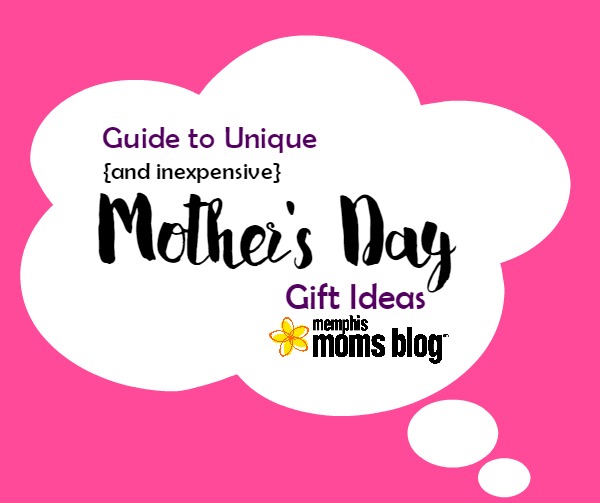 Motherhood - It's a thankless job but one that we take on with pride and dignity (most of the time). You just can't imagine the way these teeny tiny little people can make your heart well up with pride or shatter on the ground until you've walked in mommy shoes. From the time our feet hit the floor in the morning, we are constantly being called on to locate all things that lace or bounce. We manufacture snacks and juice out of thin air. We take on each day doing everything for our family and not much for ourselves. Between laundry, homework, practice schedules, housecleaning (who are we kidding?), more laundry, grocery shopping and work; we manage to keep everyone going somewhere all the time.
While we love the handmade cards, candy and flowers, we thought we could offer a few Mother's Day ideas that we would really love. There is sure to be something for everyone...
Something Handmade: Handprint / footprint art – I love handprint and footprint art. You can get some great inspiration on Pinterest. All you need is a canvas, some acrylic craft paint, sponge brushes and a few sharpies or paint pens. Don't worry, you don't have to be Picasso to make handprint art. Warning: they can be tricky for the little ones that put everything in their mouth or don't understand "don't touch anything until I clean you up!" Just be prepared and get a helper if you need some extra hands. If you really aren't the crafty kind you can visit Paint-a-Piece to make a hand-painted platter. What mom wouldn't be impressed that you tackled taking the kiddos to a place like that on your own? Dad points, for sure.
Something Cleaned: Enter the Laundry Fairy. Yes she does exist! Did you know that my family of 5 creates no fewer than 12 loads of laundry weekly? Why not surprise Mom with a break from the laundry or housework once a month. "Laundry Duty" coupons are a great gift for Mom. Get everyone to pitch in and give Mom a break from the sorting, toting, folding and hanging of laundry. Or, if you really want to score major points, there are local services that come to your home on a schedule and do your laundry for you. What could be better than that?
Something Timeless: Take some family photos and make a photo collage or photo book. You don't have to be a professional photographer to get some great candid pictures of the kids doing what they love to do. Sneak the kids out and go take some shots at the park or zoo. Have them printed off and framed in a collage or put them in a photo book. Photo books are great ways to capture memories of a busy growing family.
Something Personalized: Personalized jewelry like rings or necklaces with your kids' names are really in fashion now. For example, (hint hint hint) these stacked Mom rings from Lisa Leonard. Personalized pendants or charm bracelets are also great options for mom this year. Other choices are photo lockets and photo pendants that would be an adorable DIY option for the kids to make.
Something Relaxing: Kick her out. Moms love being moms but sometimes moms need time for themselves. Even if its 30 minutes to collect her thoughts or clear her mind, she needs down time. And moms absolutely love a little pampering. Get her a gift card for a manicure, pedicure, 30 minute massage or splurge on a ½ day pampering session. Better yet, secretly schedule it and send her out for a surprise spa appointment. Being pampered is possibly my #1 splurge when I feel stressed and crazy. You can't go wrong here.
Something Heartfelt: Mother's Day Journal. I read about this a few years ago and asked my husband to start this for me last year. Basically, you purchase a pretty lined journal and have each of the children write something special to mom in it each year. Little ones can scribble their names or draw a picture. Older ones can write about a fond memory from that year. Dad can begin sentences for them like "Mom is great because….." . Year after year, you keep adding to it and she will have a keepsake of years of Mother's Day memories.
Something Colorful: If she's crafty or artsy get her an adult coloring book. Stop with the looks. We're not talking Magic Mike X-rated coloring pages (although "adult" certainly makes it sound that way). Not all coloring books are strictly for children these days. This once quiet hobby has grown into a full blown craze not seen since the likes of Sudoku. Researchers have akin the benefits of these intricately delicate coloring pages as an alternative to meditation. With names like "Secret Garden" and "Calm," how can you not want to sit down, light a candle, pour some wine and let the creativity flow.
Something Sentimental. I just love the idea of bracelets (or other jewelry) that has a lot of sentimental value. If you check Etsy, there are lots of options for jewelry that you can have imprinted with coordinates--I love the idea of having the coordinates of the hospitals where our children were born imprinted on bangles. It's such a simple statement, but one that is very sweet and fun to share with others.
There you have it! Something for everyone. We do it because it is a job we asked for. We do it because it's a job we can't quit. Being a mom is twenty-four-seven-three-sixty-five. It's not often that we get thanked just for making the day go okay. An unexpected hug around the neck and "I love you" doesn't hurt either.
Be sure and show your mom (and the mom of your rugrats) some love this Mother's Day!