Who doesn't love popsicles? They have, in a sense, replaced cupcakes and macarons as the trendy treat of the moment. They are available in endless varieties and are pleasing to all palates. And they can be made easily at home by you and your children!
I have fond memories, as a child, of making orange juice popsicles with my mother and sisters. The wait of what seemed liked days for the juice to freeze so we could eat them is now something I am experiencing with my own children.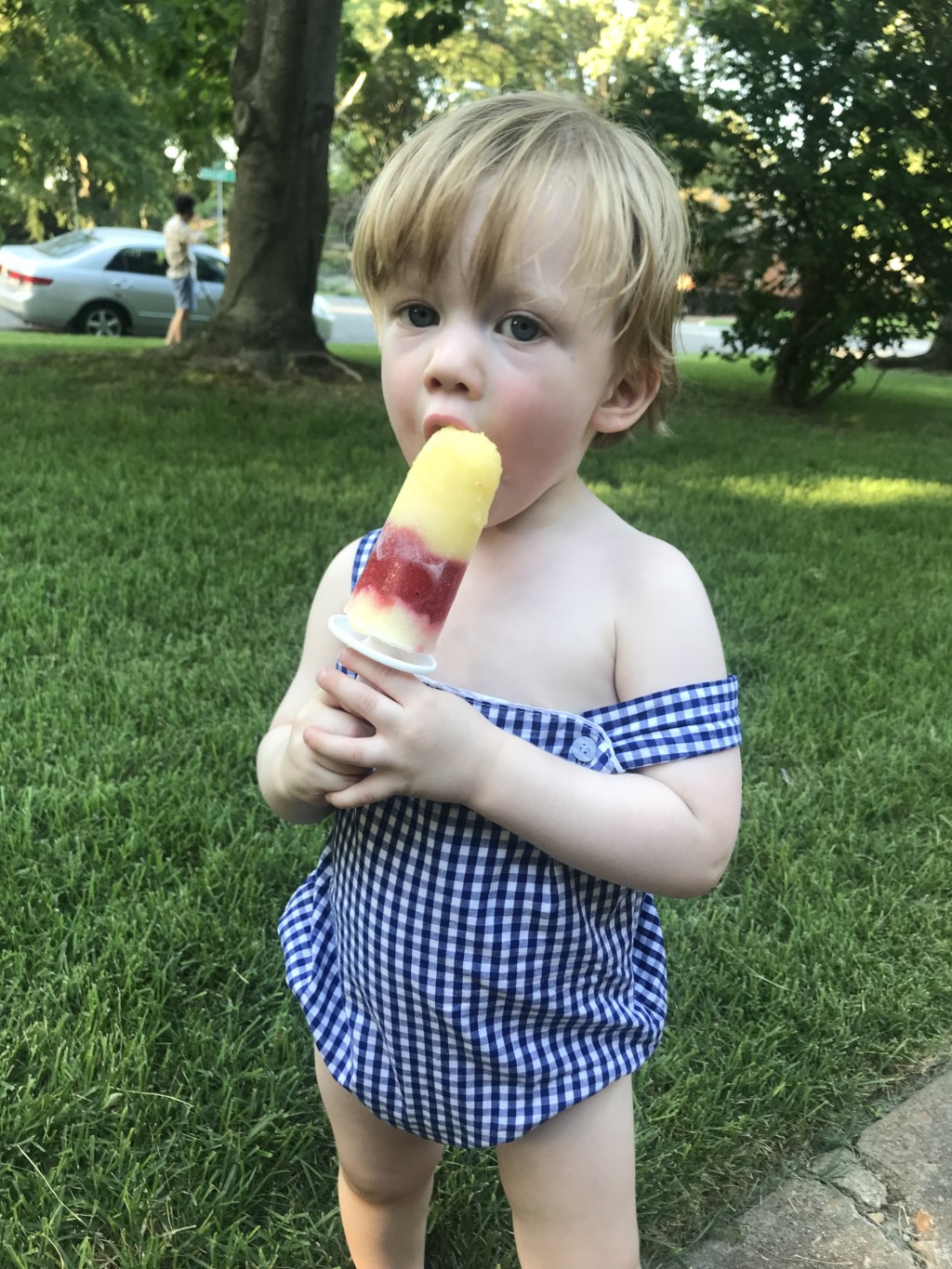 While orange juice popsicles are the easiest popsicles to make (along with chocolate milk: just pour and freeze for a treat resembling a fudgsicle), we have been experimenting with flavors based on excess fruit we have lying around. That is right, I buy fruit in bulk at Costco and we never finish it all before it begins to go bad. Instead of tossing the fruit, we have been making popsicles out of it! I never purchase fruit intending to make popsicles with it, but rather am inspired to create based on the excess that we have.
All that is needed for homemade popsicles are fruit and a blender. We have this Popsicle mold, but you could also easily substitute disposable plastic cups and wooden popsicle sticks. We have made layers of avocado with pineapple and banana, peaches and cream, and orange Julius just to name a few. The fun thing is that not only are you turning "trash" into treasure, but the options limitless. If you are a juicer or smoothie maker, double your batch and freeze it as popsicles for your littles. It is a great way to sneak iron and other vitamins and minerals into their diet by way of leafy greens! Sometimes, I also will add greek yogurt for extra protein and calcium.
Making these is a great summer activity to do while your children are home and there are steps to include all ages. Including your children in the kitchen has been shown to increase their likelihood of trying and enjoying what you all make (so they may be kale smoothie fans and don't even know it!) We always sample each layer as we blend and it gets both of my children excited for what is to come!
One of my favorite mom hacks is to have popsicles in the bath! It is an easy way to round everyone up, and there is no clean up afterwards.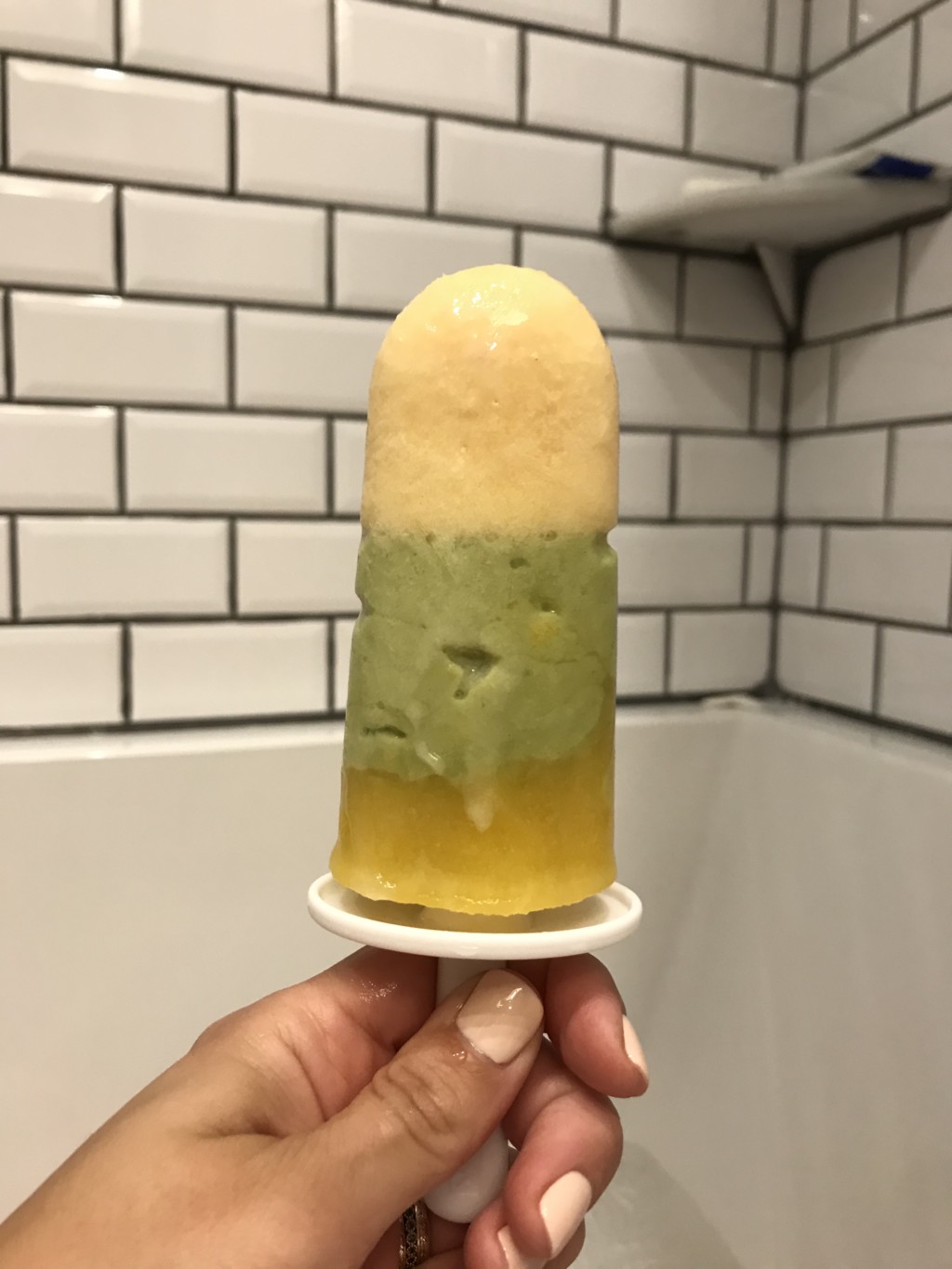 After much experimentation with flavor combinations, I recently asked my 5 year old which flavor she has most enjoyed. Would you be surprised if I told you that she declared without pause, "orange juice!"
SaveSave