'Tis the year to search for things that make us happy! Enjoy the 5 totally awesome things that are making me happy right now:
My Beloved Fanny Pack
Nope, it's not some cute Prada, Carrie Bradshaw-esque fashion statement. I rock an all black, two compartment, stretchy waistbanded, $14 Amazon look. Originally I purchased it for running and while I never go for a jog without it, I have found that it has become a replacement for my purse during the rare times when I go out in public. Because, why slug a huge over the shoulder bag with excess gear you don't need when you can cram a credit card, phone, and keys into a small kangaroo pouch, all while covering your legging-induced camel toe? Happy happy! Note that a there's no way a fanny pack could have replaced my enormous mom-purse pre-pandemic but now that I am traveling out and about sans kids, there have been very few snack, wipes, and/or slime requiring emergencies.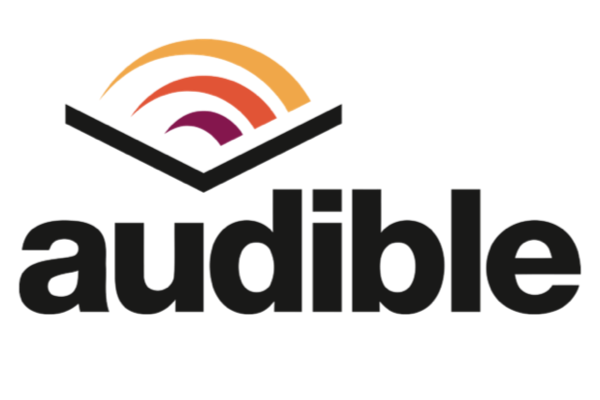 Now that I am working from home, my commute has gone from nearly an hour to 30 second (up the stairs). Most of this newly allotted time is consumed by walking the dog, picking up the house, and/or going for runs. While doing any and all of these exciting hobbies, I pull out my ear buds and ye ol' fanny pack, launch an audible book, and enter another world. I can power through a book a week (if it's a good one). Unlike reading a book, often, listening to the narrator really brings the story to life. Especially if the story setting is in a different country and/or there are accents and various languages. Some of my favorite listens to date:
Crazy Rich Asian – Kevin Kwan
The Girl On A Train – Paula Hawkins
The Kite Runner - Khaled Hossein
Small Great Things – Jodi Picoult
Born A Crime – Trevor Noah
The Goldfinch – Donna Tartt
The Great Alone – Kristin Hannah
An American Marriage – Tayari Jones
Garlic and Sapphires – Ruth Reichel
You – Caroline Kepnes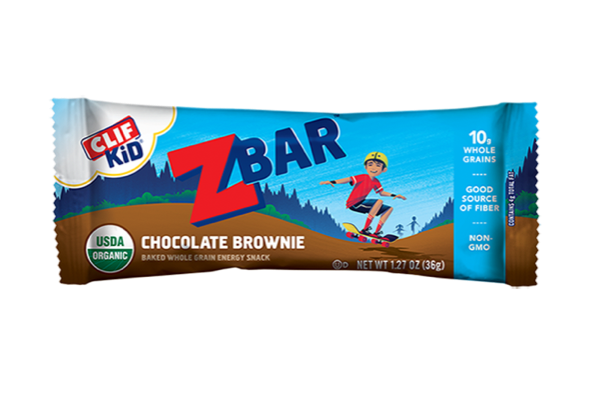 Before I became a parent, I was a total psycho about oily food. In fact, a friend of mine, who I have not seen in a decade, recently asked me if I was still cooking with water as opposed to oil, butter, or any other flavorful additive. My response was, "Gross, no" (fingers crossed behind my back). It wasn't a total lie; I now spice things up with a dollop of coconut oil or a splash of EVOO. Who are we kidding? Having kids wore me down pretty quickly. Now, dads treats them to their pick of donuts every Saturday (happy bonding time). And then there's mac n cheese (a lot of nights), nuggets, and hotdogs to fill in the gaps. But as I'm constantly attempting to fight the Dorito and Gatorade snack battle (hearing all about friends who get to have neon faces and blue teeth) I have come across the ultimate diversion: Z Bars, brought to you by the makers of Cliff Bars! They are essentially organic candy bars. And while they still have a ton of sugar and are made of 90% chocolate, at least they don't cause my kids to poop glowing colors. I now rest easy knowing that the 900 grams of sugar they've ingested were organic!
My Kids' School
Not only do my kids LOVE their school, but my husband and I do too. This COVID year was about as bad as we could have imagined. Isolation, masks, virtual everything, in person nothing. Bye friends and family, who needs mental stability and social sanity? Scares, illness, missing one another. The list goes on. But throughout all of this, my kids' school never wore down. Not for a second. They researched, studied, talked (virtually) to anyone about anything that could help them figure out the next best move. They made plans and plans for plans. They came up with new plans when the old ones did not work. They found ways to accommodate all families, regardless of their situation. They kept the school spirit and hope alive, not just for themselves or the parents but for the kids. For the love of the kids! My children were fearful at the start of school. It was rough. One of mine in particular had an awful time getting back into the swing of things. And despite all else that was going on, they made time to help her through it. They loved on her like she was their own. We will never forget COVID-19 turmoil that has taken place this 2020 year. But with that there will be a happy thing that is my kids' school.
My Standing Desk
I was genetically gifted with a few positive physical traits (if I do say so myself). My husband says my calves make him happy (have you ever heard anything so ridiculous in your life?). And I like to point out that I still have thin, colorful hair as I near the 40 yr mark. Small wins. But one thing God forgot to give me was a butt. This has been a problem since as far back as I can remember. Sitting in school on those hard school desk chairs, bone against plastic with zero cushioning was about as painful as it sounds. As I matured my bum missed the memo. Growing up, the offerings got slightly better, theater style seating in college for example, so my booty got a bit of respite. Fast forward 20 years and we're now finding ourselves in the standing desk fad phase. My biggest regret is that I didn't invent the darn things myself. I'd have enough money to buy myself a butt…