A few weeks ago, over 150 women gathered at the Dixon Gallery and Gardens to celebrate new and expecting moms at our second annual signature event, Bloom. Memphis was honored to be one of over fifty sister cities, and over 5000 moms nationwide, to participate in this wonderful celebration of new life! If you were unable to attend Bloom this year, there's always time to reach out to any of the vendors or speakers and get information or help! Scroll through this post or head over to our Facebook event page for all the details.
A Thank You to our Sponsors
April 29 was a glorious seventy-five degrees and sunny, making the Dixon a perfect venue. This year, we were able to enjoy not only the Hughes Pavilion, but a tent over the patio making the event both indoors and outdoors! The Dixon staff was wonderful to work with, from the beginning planning stages to the execution the day of. Thank you!
Our event would not have been made possible without the support of our title sponsor, The Fertility Associates of Memphis. Dr. Amelia Bailey and her staff were an amazing addition to Bloom this year. Helping women become moms is her passion and The Fertility Associates of Memphis has a practice of doctors specializing in achieving just this! If you suffer from infertility, know there is help only a phone call away.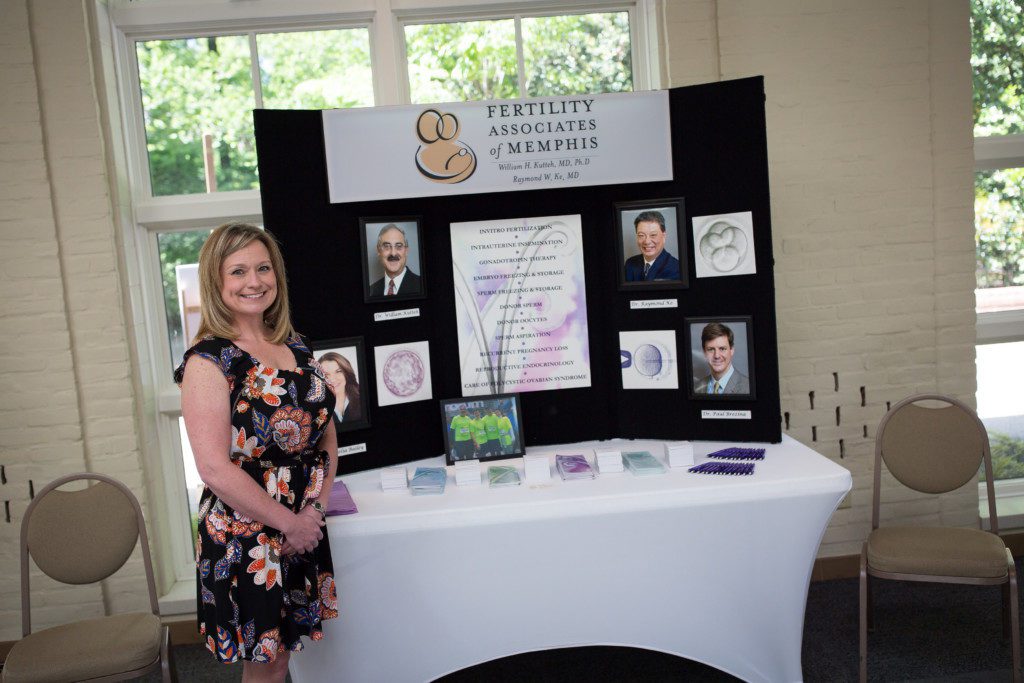 While the natural gardens surrounding our venue were beautiful, the flower center pieces designed and provided by Premier Flowers were absolutely gorgeous! The owner of Premier Flowers thoughtfully assembled (by hand!) each and every bouquet. Dispersed around the entire event, the pastel color pallet added elegance and subtle bling to the decor. There's honestly nothing quite like fresh flowers!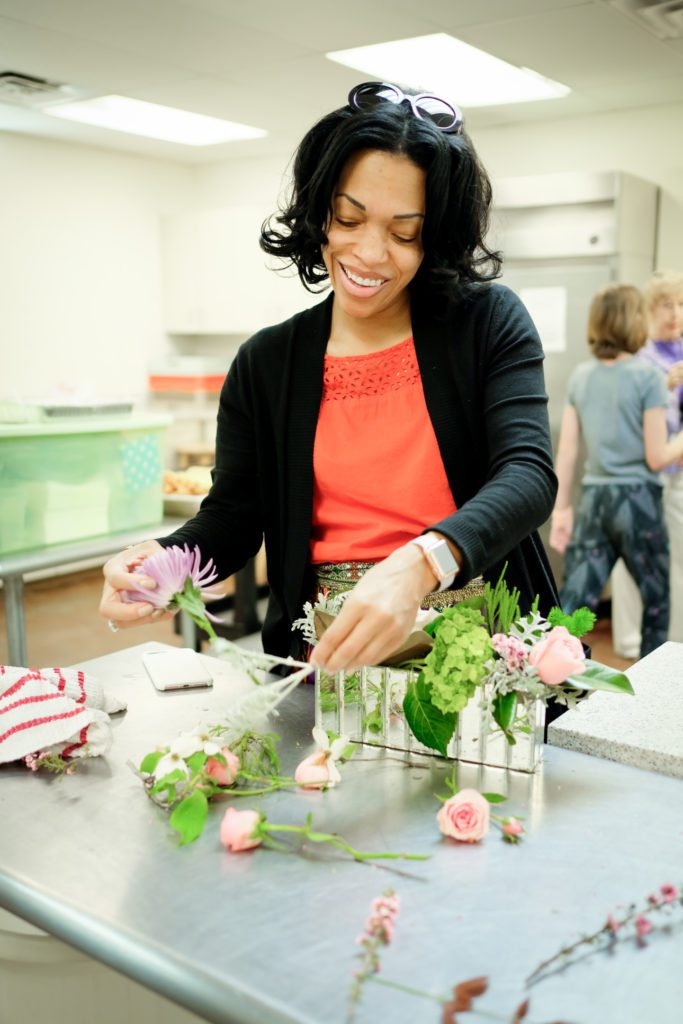 Speaking of decor, Eugena, owner of E.b.i. (Events Beyond Imagination) is a genius with an eye for beautiful things! E.b.i. graciously provided all of the lovely table clothes, outdoor bar, the extra added decoration touches, and the amazing 7 ft. handmade Bloom photo backdrop.
[rev_slider alias="Photo Booth"]
A Walk Through Bloom
We started the day with our VIP painting experience sponsored by The Little Studio on the Square. Moms and moms-to-be gathered on the back patio of the Hughes Pavilion. Donned in official art aprons and paint brushes, they each created a custom canvas, perfect for a nursery or gift. Everyone brought out their inner Picasso and the paintings were a lovely sight to behold!
[rev_slider alias="VIP"]
At 3:00 general admission opened up. Moms meandered through the gardens until they reached the check in table, where they received drink tickets, raffle tickets, and a swag bag (valued at over $50!). A huge thank you to our swag sponsors!
Bloom would not have been successful without the participation of our vendors! Each and every one was a local, Memphis business, providing pertinent information or wonderful products. Please consider your on-going patronage of these businesses!
[rev_slider alias="vendors"]
This year, we were able to feature three different breakout speakers. Dr. Amelia Bailey, from The Fertility Associates of Memphis, started the afternoon speaking about pre and post-natal health. Sarah Dawkins, representing the Memphis chapter of Baby Wearing International, performed a wrap demonstration and discussed different baby wearing options. Lastly, Abby Powell, co-owner of the Doulas of Memphis and certified sleep coach, gave a talk about sleep tactics and answered many questions about this hot topic! Look at these beautiful new and expecting moms enjoying the breakout sessions!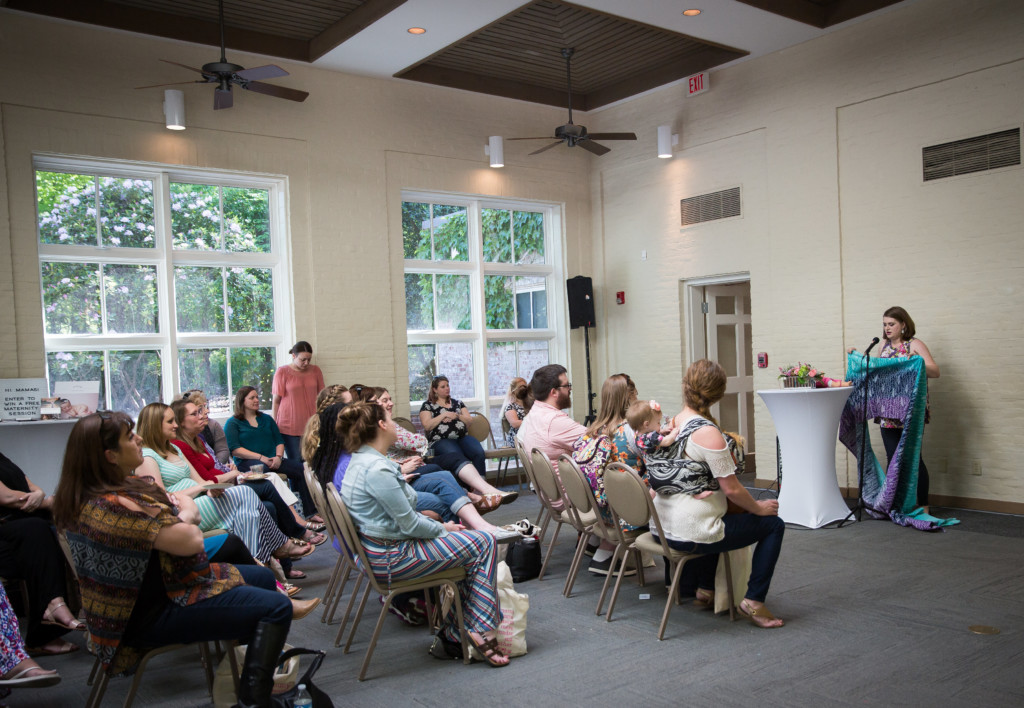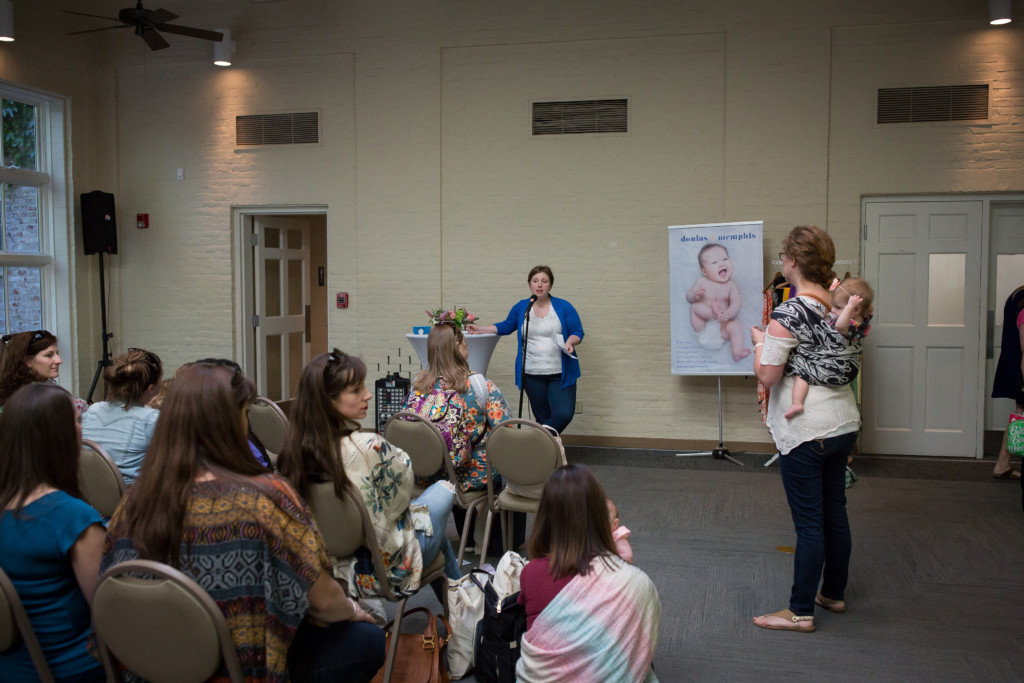 We concluded the afternoon's events with choosing our raffle winners. There were some truly amazing gifts to win. We would be remiss to not acknowledge and thank the generosity of all of our Giveaway Sponsors!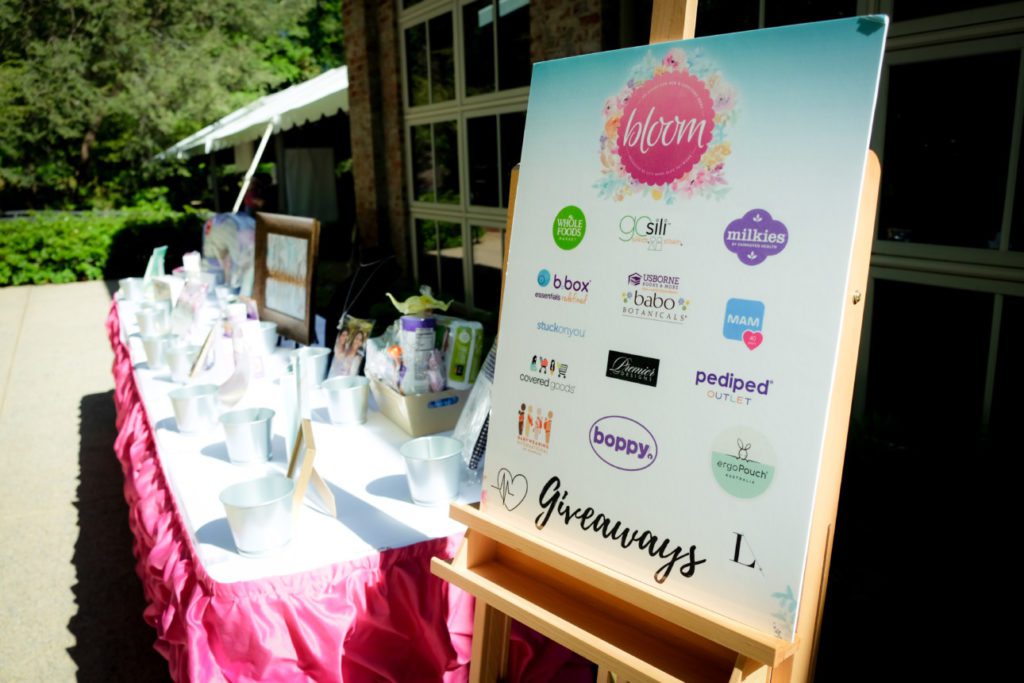 A huge shout out to our Photography Sponsors! Calli Smith Photography captured the day's events so wonderfully and Jen Howell Photography was amazing manning the photobooth. You can view the complete photo albums of Bloom on the Memphis Moms Blog Facebook page. We highly recommend booking with either one of these ladies today! (If you would like to order a print of the photobooth images, please contact Jen for special Bloom pricing!)
[rev_slider alias="Bloom"]