For all the tiny toes you've painted.
For the times you've played dress up.
You've attempted to master ponytails and pigtails.
You've quieted little cries at night with your strength.
For the times you watched Sofia instead of the Saints.
And Frozen instead of football.
You've patiently buttoned up little dresses with your big hands.
And let our tiny princesses dance on your feet.
For telling her she looks pretty when she's all dressed up.
And telling her she looks pretty when she's just woken up.
You've taken her on dates to make her feel special.
You've taken her on adventures to give her courage.
For leaving work to go to dance classes.
And coaching the girls soccer team.
Your love is what she wants more than anything.
And you give it to her day after day, selflessly.
You'd give up all the tee times in the world
Just to see her smile.
You dry her tears with your playfulness.
You protect her always.
For making heart-shaped sandwiches.
And leaving a heart-shaped hole when you're gone.
For letting her get dirty.
And teaching her how to have fun.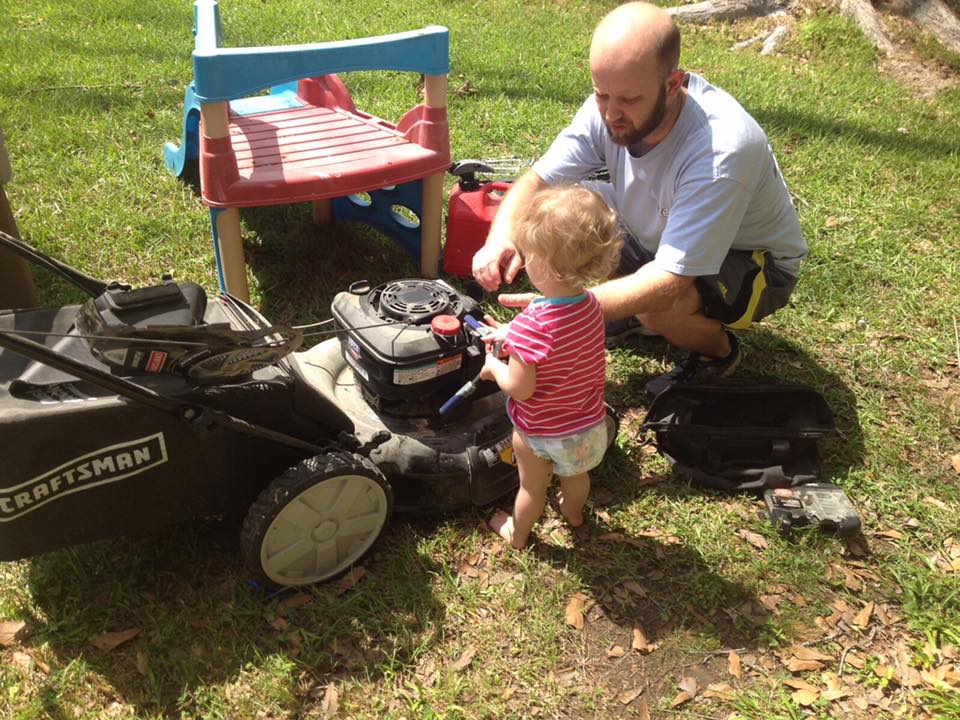 You've remained calm while her emotions are not.
Letting her little body melt into yours, she feels safe.
When she's with you, she's fearless.
Beautiful.
Strong.
Brave.
Empowered.
Not lacking anything, because you've given her everything.
She knows who she is, because she knows you love her.
And that's all she needs to take on the world.
Dad's of girls, we adore you.