As the cold weather and holidays are upon us, we know this time of year can be difficult for many families. We put together some resources for those who might need shelter, winter clothing or food. Please also keep these organizations in mind for charitable gifts and volunteer opportunities, as they are doing wonderful things to help members of our community.
Constance Abbey helps connect people with a variety of services. Check out this link for a comprehensive list of soup kitchens, housing and shelter options, transportation, medical care, disability services, job placement assistance, and so much more.
The Community Alliance for the Homeless has many great resources here.
Hospitality Hub works closely with other organizations to help with temporary housing, job placement assistance, school transportation for Shelby County School students, bus passes, feminine products, computer access, storage lockers, and access to phones and clean restrooms during business hours.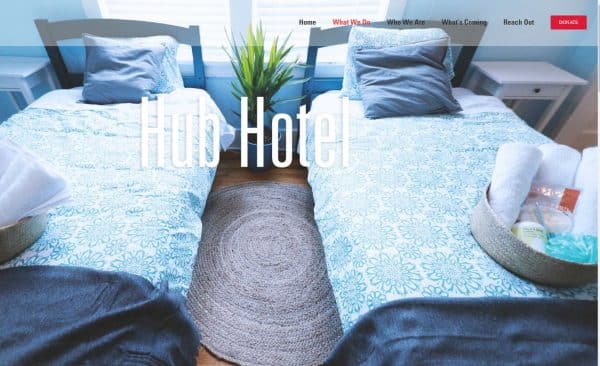 Tennessee Community Services Help Line: call 2-1-1 or (901) 415-2790. This group can access 10,000 health/human services programs. A real person will help you sort your needs then give you phone numbers/addresses where you can get help.
SHELTERS AND RENT/MORTGAGE/UTILITY ASSISTANCE
Agape's Families in Transition (FIT) transitional housing program supports homeless families and their children fleeing domestic violence. Families receive housing, counseling, opportunities for faith engagement, life skills, parenting skills, job readiness training, budgeting guidance, and more.
To apply for FIT, contact MIFA at (901) 529-4545 or report in person to MIFA at 910 Vance Avenue between 8 a.m. and 10 a.m. to be screened. Victims of domestic violence should contact the Family Safety Center at (901)222-4400.
Catholic Charities of West TN provides a variety of services in the Memphis community, including housing services, soup kitchens and food pantries, baby items, refugee services, and more.
If you are currently experiencing homelessness or are at risk of eviction, please visit between 8 a.m. and 2 p.m. or call (901)722-4762 to set up an appointment. 85 N Cleveland 38104
Clare's House offers refuge for women who want help out of homelessness by providing assistance with life skills, resume writing, employment search, financial planning, and Bible study. 1755 Eldridge 38108, (901)207-4652.
Community Services Agency (CSA) provides rent/mortgage/utility assistance, counseling, case management, and prescription assistance. Call (901) 222-4200 to make an appointment.
Dorothy Day House keeps homeless families together, creating a safe haven and a community for entire families. (901)726-6760
Lisieux Community is a women-only drop-in center open Mondays noon to 4 p.m. or by appointment. Showers, meals, clothes closet, feminine products, and care bags available. 659 Freeman Street 38122, (901) 800-8840.
Memphis Union Mission's Intact Homeless Family Program ministers to families as they reside in a fully-furnished three-bedroom home for three to six months. The program can accommodate families with or without children, but couples must be legally married. The program cannot accommodate single-parent families.
Families must have their own means of transportation, as the homes are not located near a MATA bus line. Contact Reg Fowler at (901) 357-9641, ext. 3001.
MIFA offers shelter assistance to Shelby County families with minor children who meet HUD's definition of literal homelessness and have no other resources to prevent homelessness. For immediate needs, call the 24-hour Homeless Hotline at (901) 529-4545.
MIFA Emergency Services provides utility, rent, and mortgage assistance for Shelby County households who have lost income or experienced a recent crisis. (901) 529-4538 or [email protected].
MIFA also has a rapid rehousing program to help families obtain permanent stable housing. Contact [email protected] or (901) 529-4531.
Missionaries of Charity is a women's and family shelter at 700 N. 7th St. 38107, (901) 526-5456
Moriah House is a Memphis Union Mission shelter for women and their children who need help with substance abuse or domestic violence. (901) 526-8434
Neighborhood Christian Center offers rent/mortgage/utility assistance, food, clothing, and a youth program. (901) 881-6013
Room in the Inn is a shelter program that networks with local churches to provide winter shelter from November 1 to March 31. They send churches 10-15 guests who would otherwise be on the street. Guests receive dinner, a place to sleep, fellowship, and breakfast. 901-467-0122 pr e-mail [email protected]
Renewal Place Family Residence is an up to two-year program for women facing addiction issues and their children. This program allows families to remain together while they work toward sobriety, employment, positive parenting, and financial literacy.
New Directions Family Residence offers emergency services for up to 90 days, providing mothers and children suffering from poverty and homelessness the opportunity to regroup and focus on stabilizing and creating sustainable living as a family unit.
For both Renewal Place and New Directions, call (901) 543-8586.
Society of St. Vincent DePaul is the only food mission in the area open 7 days a week. Provides 300 hot meals a day. Clothing and other assistance provided when available. (901) 722-4703
DOMESTIC VIOLENCE SHELTERS 
Family Safety Center is part of a network of local, statewide, and national organizations working to end domestic violence. 24-hour crisis line: 901-800-6064.
House of Grace Domestic Violence Shelter (Southaven, MS) – (662)253-0252
YWCA Abused Women's Services is the only 24-hour, emergency domestic violence shelter in Shelby County. They also offer case management services, counseling, career counseling, and referrals for legal services. 24-hour crisis line: (901)725-4277.
BABY ITEMS
Operation: Swaddling Clothes (St. John's UMC) provides 20-25 diapers to each MIFA-screened family of a child in diapers who visits their food pantry. 1207 Peabody 38104, (901)726-4104.
Sweet Cheeks Diaper Ministry helps meet the basic needs of families by providing diapers, wipes, formula, and other necessities for their babies and improving their quality of life. Clients may pick up supplies once per month while supplies last. E-mail [email protected]
Tiny Blessings is a ministry through Catholic Charities and provides diapers, wipes, formula, food, clothes, baby supplies, and more. Mondays 11 a.m. to 3 p.m., Tuesday and Thursday 10 a.m. to noon. 1325 Jefferson 38104. (901)722-4700.
FOOD PANTRIES/ MEALS/SOUP KITCHENS
*Due to covid, some services are offering to-go options only.
901 Community Fridges is committed to fighting food insecurity in Memphis by partnering with neighborhoods to place fridges stocked with food and sundries in areas where it's needed most. Current locations are:
1000 S Cooper St (First Congregational Church)
685 S Highland St (Trinity Church)
362 Tillman St (Binghampton Community Church)
Calvary Episcopal Church, 102 N. 2nd St. 38103, provides breakfast Sundays at 7:15 a.m., adult clothes, and toiletries. (901) 525-6602
Catholic Charities of West Tennessee Drive-Thru Food Pantries
Please bring a copy of your ID and proof of residence. Pantry locations include:
Catholic Charities of West TN midtown center, 1325 Jefferson Ave. Monday through Thursday, from 9 a.m. to 11 a.m.
Catholic Charities downtown outreach center (St. Patrick Catholic Church), 297 S 4th Street, Memphis, TN 38126. Tuesday-Thursday, 12:30-3 p.m. or by appointment.
St. Alphonsus Catholic Church (Tipton and Lauderdale County), 1225 US-51, Covington, TN 38019. Tuesdays, 10-11 a.m.
St. Augustine Catholic Church, 1169 Kerr Avenue, Memphis, TN 38106. Third Saturday of each month, 9-11 a.m.
St. Paul Catholic Church, 1425 E Shelby Drive, Memphis, TN 38116. Third Thursday of each month, 4-6 p.m.
CCWTN also offers daily meal bags five days a week. Each bag contains one day's worth of nutritious meals. Catholic Charities Midtown Outreach Center, 85 N Cleveland Avenue, Memphis, TN 38104. Monday-Friday, 8-10 a.m.
Collierville Food Pantry
The Collierville Food Pantry is open each Thursday from 9 to 11:30 a.m. and is located at 167 Washington Street. (901) 853-3235
Grace-Saint Luke's Food Pantry 1720 Peabody Ave, Memphis, TN 38104. The Food Pantry is open every Monday and Tuesday from 1-2. Food is distributed based on family size (1-8 members).
First Congo 1000 S Cooper St, Memphis, TN 38104. (901)278-6786
Cafe Congo provides hot lunches Monday through Friday, from 11 a.m. to 1 p.m.
The GAP Box program provides students and their families in local schools with food over school breaks.
First Presbyterian Church – 166 Poplar Ave. 38103. Clothes closet, vouchers, to-go meals Saturday and Sunday afternoon. (901) 525-5619
Manna House provides clothing, hygiene items, showers, and coffee or other beverages. Open every Monday, Tuesday, and Thursday from 8-11:30 a.m. On Monday and Thursday mornings, they offer showers for men. On Tuesday mornings, they offer showers for women.
More on Monday is a meal served at Manna House every Monday at 5 p.m. Guests arrive beginning around 4 p.m. 1268 Jefferson Avenue, 38104
St John's United Methodist Church – 1207 Peabody Ave. Meals provided on Tuesdays and Saturdays from 3:30 to 5:30 p.m. Food pantry provides pre-sacked, non-perishable food Monday, Wednesday and Friday from 9-11 a.m. for families pre-screened by MIFA. (901) 726-4104
St. Luke's UMC – 480 S. Highland St. 38111, first and third Thursdays, 9:30 a.m. to noon. Snack and supper every Saturday at 4 p.m. Breakfast at 8 a.m. Sunday mornings. (901) 452-6262
St. Mary's Catholic Church, 155 Market St. 38105. Monday – Saturday at 7 a.m., coffee and sweet rolls. Soup and two sandwiches offered until 10 a.m. (901)522-9420
St. Mary's Episcopal Cathedral, 700 Poplar Ave. Pre-packaged food in courtyard Wednesday mornings at 8:30 a.m. and Saturdays at 9 a.m. (901) 527-3361
HEALTHCARE NEEDS
Church Health Center is a patient-centered medical home for the working uninsured and their children. Fees are charged on a sliding scale. Medical care includes dental, vision care, physical therapy, and behavioral health services. Free child care provided during appointments. 1350 Concourse Ave. (901) 272-0003
Christ Community Health Services offers adult primary care, pediatric care, prenatal care, behavioral health, counseling, dentistry, Down Syndrome clinic, HIV care, women's healthcare, telehealth and telephonic visits, and social work (food insecurity, housing needs, clothing, transportation, medication assistance). Refugee services to provide health screenings and immunizations for newly settled refugees. Call or text (901) 842-3160 for appointments.
Forrest Spence Fund helps families with critically or chronically ill children by providing grants to assist with non-medical needs. They also help families with counseling and grief support systems. (901) 421-6909
We are sure we have only scratched the surface with this list. Please comment to let us know about any community services we missed!