"Laissez les bons temps rouler" is a saying Cajuns have, meaning "let the good times roll!" Louisianians love food, fun, and good company. The crawfish and catfish are to die for. No one is a stranger and everyone is welcome to drink sweet tea on the back porch. Whether it be a football game or a hurricane, anything is a reason to throw a party! So, six months ago, when it came time for our family to make the big move to Memphis, it was hard to leave the special place where my roots are; a place with such a rich culture.
But then we arrived in Memphis. And I love Memphis. I could write a dissertation about the many ways this city has wooed me, but I won't. So, here are six reasons for every mom to love Memphis.
1. The Friendships
Memphis has a southern hospitality of its own. People are quick to host us in their homes and invite us to the tastiest BBQ spots. They have been so helpful in recommending all the best places to get our family's needs met. Memphians are a diverse group of people with so many families being transplanted for work, and they don't care that my accent is different or that I like to eat alligator (it really does taste like chicken!). What a beautiful environment for our kids to grow up in, having an appreciation for people from all walks of life, being welcomed despite their background!
2.  The Food
From Hog and Hominy to Huey's and Central BBQ to Babalu, the food scene has something for everyone's palate.  Kids are welcome everywhere.  Memphis Pizza Cafe even thoughtfully offers to cut my toddlers' pizza up into bite-sized pieces.  Most places have porches, so if your kids are particularly loud (mine) you can eat outside without disturbing the whole restaurant.  There are also plenty of places to get sweet treats, so if you're wanting to bribe (I mean, reward) your kids for good behavior you've got Sheridan's and Sweet Noshings.
3.  The Fun and Entertainment
Wow!  There is just so much to do here!  Memphians are festival-loving people!  There's a celebration for just about everything and festivals happening year-round.  There are concerts, plays, and museums. Sports fanatics can cheer on the Redbirds and the Grizzlies.  Art enthusiasts can catch a show at Playhouse on the Square.  Music lovers can attend a concert at the FedEx Forum or with the Germantown Symphony Orchestra.  Fun is an important part of family togetherness, and Memphis provides plenty of opportunities for enjoyment and creative diversion.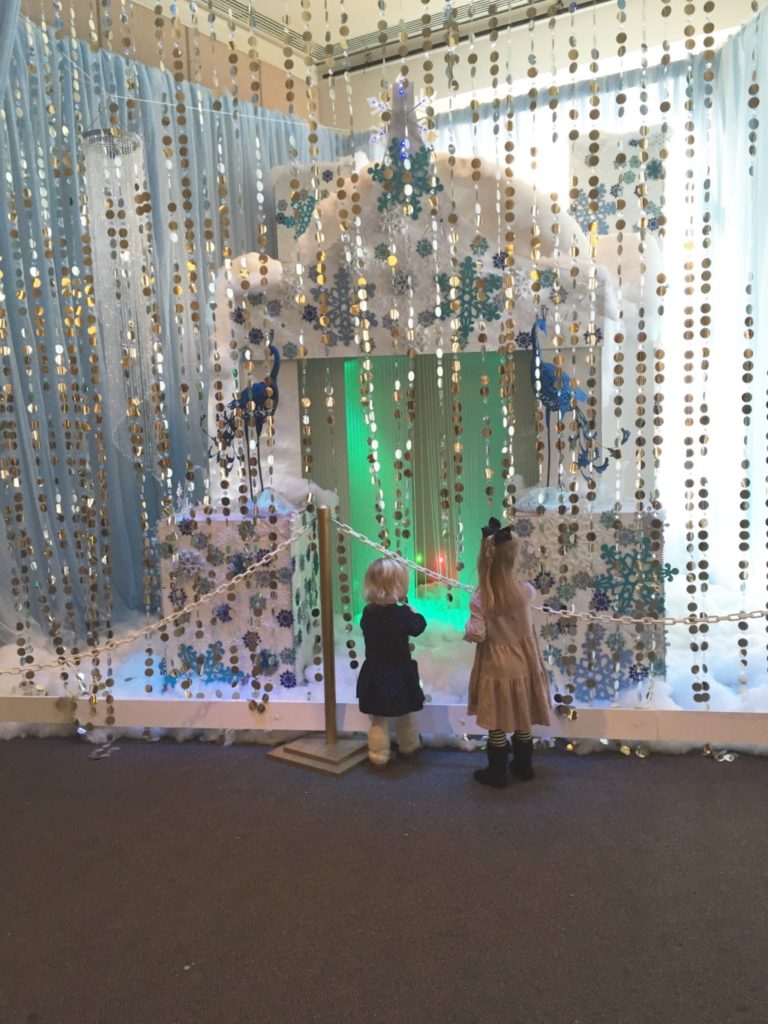 4.  It's Family Friendly
There are plenty of fun places for kids to run, jump, paint, read, explore, dance, hike, and slide!  There's a playground in almost every community. W.C. Johnson Park in Collierville and The Playground of Dreams in Arlington are some of our favorite places to frequent!  We also love going to Kids Play in Germantown and The Art Project in Overton Square.  Many communities have recreational centers that provide soccer and other sports at a low cost.  People are invested in the schools, and the education system has received accolades.  What mom doesn't love that?
5.  Its Faith
While the crime rate is high and poverty is a challenge in some areas, Memphians never lose hope in the power of humanity to change and grow.  There are countless churches and organizations aimed at providing people with a better life.  When we first moved here, we visited more than a handful of churches before finding our church home.  It was a beautiful thing to experience so many people, gathering together regularly with the mission of actively extending love, grace, and hope to the community.  Memphians are in the trenches, getting their hands dirty, loving and serving each other every day.  What a beautiful movement for our children to be involved in!
6.  Its Fervor
Memphians are passionate about this city and the people in it.  They are proud of their history and are invested in the future.  They're not afraid of a good challenge and persistently fight to overcome it.  The enthusiasm is contagious, converting even the most skeptical outsider to fall in love with the city.
So for now, I'm trading my "Laissez les bons temps rouler" for "Grit and Grind."  This mom loves you, Memphis.