Summer is right around the corner, and you're probably already exploring summer camp options for your kids. Memphis Moms is here to help!
There are so many awesome summer programs for kids in the area, whether they're into sports, STEM, adventures, art, nature, or anything else! We hope you find this list helpful in your summer planning. Thanks to our title sponsors, Lausanne Collegiate School and the Mid-South YMCA, as well as all the other amazing local businesses featured, for making this guide possible.
Summers @ Lausanne
It's time for Summer Fun at Lausanne!
Summers @ Lausanne 2023 is excited to offer full day programming for ages 3 to 18 for ten weeks of summer from 8:00am – 5:30pm.
You will find that our summer program offerings allow you to create a schedule on a weekly basis with a range of activities they enjoy or opportunities to explore new activities. Morning camps are specialized interest camps — with everything from robots or dance to Pokémon or nerf battles to an entire musical production. In the afternoon, your camper will find themselves jumping into our pool, sliding down our waterslide, painting, creating, competing, and more at Camp Lausanne.
Our goal to provide your child with engaging and memorable experiences that allow for substantial academic, social, artistic, athletic, and social-emotional growth!
We do all this while providing children a place to safely explore new interests while also spending time with friends. We place great care in offering guidance to help children grow while under the supervision of a well-trained staff.
Summer is all about fun and Summers @ Lausanne can't wait to spend the summer with your family!
Mid-South YMCA
Come one, come all! Get Ready for a Summer of Wonder!
At YMCA Summer Camp, kids have the opportunity to explore nature, find new talents, try new activities, gain independence, and make lasting friendships and memories. And, of course, it's fun! Each week this summer will hold a different theme for campers to have fun activities surrounding arts and crafts, science, sports, water safety & swimming, nature, and more, that all focus on what it means to grow and learn as a person!
Camp Locations in Mississippi & Tennessee
We offer camp locations in the following areas: Arlington, Bartlett, Cordova, Collierville, DeSoto County, Downtown/Midtown, East Memphis, Lakeland, Millington, Oxford, Whitehaven, and Trenton.
Arrow Creative
This summer, Arrow is proud to be once again hosting summer camps for students in grades 3rd through 12th. Choose from morning, afternoon, or all-day camps. We also offer morning and aftercare for families who need campers to be there a little extra!
Join us for fun and enriching camps that span a multitude of creative practices including ceramics, digital illustration, fashion design, drawing and painting, animation, and more!
Arrow works with professional local artists to ensure campers receive high-quality arts education in each session!
Woodland Presbyterian
Come have a B.L.A.S.T. with Woodland Presbyterian School this summer!
Located in the heart of East Memphis, Woodland Summer Camps run from May 30 through July 26 for campers age 2 through rising 8th grade. Campers meet daily from 7:30am until 6:00pm — perfect for working parents or those who need all day care. 
B.L.A.S.T. offers day camp, along with specialty camps, taught by Woodland teachers or industry professionals. Specialty Camps offered are academic, athletic, or creative themed for 3 hours a day for 5 days. 
B.L.A.S.T. camp is packed with exciting weekly themes, discovery, and adventure through organized play, STEM challenges, Digital Discovery, arts and crafts, and lots of free play! 
Come have a B.L.A.S.T. with us at camp this summer!
Summer at St. George's
Join us this summer for any of our exciting summer experiences!
Explore. Camp out. Paint. Write. Prepare. Volunteer. Bend. Stretch. Learn. Play. Create. Tinker. Build. Cheer. Bat. Catch. Throw. Score. The possibilities are limitless. Summer at St. George's offers safety, flexibility, and convenience.
Choose Camp Gryphon, a summer-long day camp for grades JK-5, or Cardinal 'n Gold (CNG) for grades 6-9. Choose from nearly 100 specialty half-day camps for LOWER SCHOOL (grades PK-5), MIDDLE SCHOOL (grades 6-8) and UPPER SCHOOL (grades 9-12) students including sports, arts, STEM, robotics — and much more. You may even choose a morning/afternoon combination for all-day coverage.
Regardless of the adventure you choose, you'll have a great summer and we can't wait for you to join us!
Wings Gymnastics
GYMNASTICS, TUMBLING, OBSTACLE MANIA! & CHEER camps for girls and boys, ages preschool through 8th grade! Age groups are separate during our simultaneous camps. 
Wings Gymnastics offers camps in Midtown, University of Memphis area, and Collierville. ​Join us for the whole week, a couple days or even just one day! All camps include 8:1 camper/coach ratio, fun games and daily snacks, plus arts and crafts. Gymnastics campers will learn beginning, intermediate & advanced skills on Bars, Balance Beam, Floor, Vault, and Mini-Tramp.
10% discount for attending 2 weeks, 20% for 3 weeks, and 30% for 4 or more!
PDS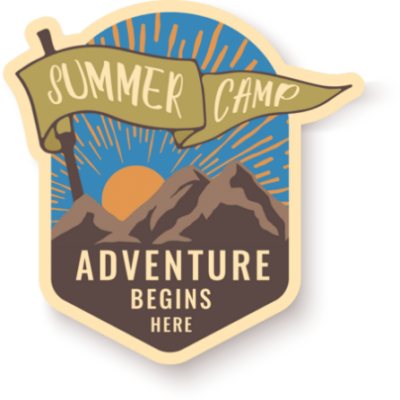 We believe in the power of play!
PDS Summer Programs are available for 9 weeks this summer from May 30 – July 28. With Day Camps offered each week, we have offerings for every kid, every week! Boys and girls can join in the summer fun!
Full-day camp options are available from 9am to 3pm.
Three-day options are available from 9am-3pm Tuesday through Thursday.
Half-Day Specialty Camps are 9am to 12pm and 1pm to 4pm.
Optional Beforecare starts at 7:30am and Aftercare ends at 5:30pm, making PDS Summer Camps a great option for working parents.
New Ballet Ensemble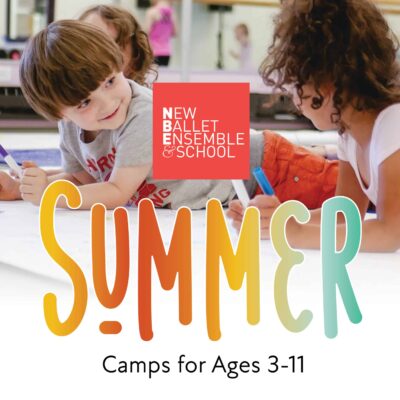 Located in the heart of Cooper-Young, New Ballet offers highly engaging and fun-filled summer camps for children ages 3 to 11 where they can explore their passion for movement, performance, and peer collaboration.
Campers will experience diverse dance styles such as hip-hop, modern dance, West African dance and drumming, musical theater, ballet, and more. Plus, each camp concludes with a performance for family and friends to attend!
Summer camps for ages 3-5 include: 
Peter and the Wolf: June 26-30 and July 24-28
Summer camps for ages 6-11 include: 
Musical Theater: July 10-14

Anansi and the Sky God: July 10-14

Peace, Love & Hip Hop: July 17-21 and July 24-28

Versatile Dance: July 17-21
Memphis Kroc
Over 50 Camps to Choose From!
Each week this summer, Kroc Memphis offers camp options for ages 4 through 16. These range from fun Kroc camps, sports training, performing arts, and more. You can even add on swim lessons for your child!
All Kroc Camps run Monday to Friday from 8:30am to 4:30pm. You have the option to purchase a daily nutricious lunch or Extended Care for your child each week. Extended Care allows for drop-offs starting at 7:30am and pickup at 6:00pm.
The Kroc is located at 800 E Parkway South.
Family memberships also available!
ECS
ECS is proud to be the recipient of the "Memphis Most" award for the best camp program!
Weekly camps run from June 5 through July 28 and are for boys and girls rising 1st graders  all the way through 9th grade.
ECS offers a wide variety of summer camps and as parents, you can rest assured that your children will be the very capable hands of teachers and coaches who love Jesus, love your kids, and enthusiastically teach valuable skills that your children will enjoy! Don't miss out on all of the fun this summer!
Space is limited, so sign up today!
Summer at Harding
Summer @ Harding is AWESOME!
Located on Cherry Road in East Memphis, Summer at Harding is daily from 9:00am –3:00pm, with FREE extended care offered 7:00am–6:00pm if needed! Sign up for 5-day (M–F), 3-day (T, W, Th), full day or half day options!
Join our Day Camp to make new friends, take field trips, and participate in service projects. Day Camp is for Rising 1st–6th graders from May 30–July 28.
Or take a LEAP class to learn how to play the piano, cook your favorite food, and more. LEAP camps, for campers from Senior Kindergarten through 12th grade, may be attended separately from Day Camp OR may be combined with Day Camp (select the half-day option) for a full day of summer fun.
Whatever you choose, you'll make great summer memories this year at Harding.
HappyFeet Soccer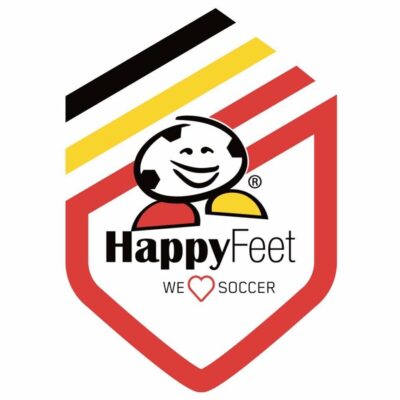 HappyFeet is a new and exciting mobile soccer clinic for children ages 2 through 5.
Our non-competitive "Story Time with a Soccer Ball" approach is used at daycares, preschools, and recreation centers throughout the Memphis/Germantown area.
On the weekends, HappyFeet Leagues are a great introduction to the sport for younger children who play in a fun based 3 vs. 3 (or 4 vs. 4) scrimmage setting.
Memphis Botanic Garden
Summer fun is blooming at the Garden! Our nature camps are dedicated to connecting kids with nature. These day camps, for kids aged 4-12, offer a week full of crafts, games, and explorations, led by one of our expert Garden Guides! Space is limited:
June 5-9: Gardening A-Z, Ages 4-5 (Half Day, 9 am-12 pm)
June 12-18: Garden Sprouts, Ages 6-9 (Full Day, 9 am-3 pm)
June 19-23: Puzzling Pollinators, Ages 6-9 (Full Day, 9 am-3 pm)
June 26-30: Garden Adventurers, Ages 10-12 (Full Day, 9 am-3 pm)
July 10-14: Sense of Discovery, Ages 4-5 )half Day, 9 am-12 pm)
July 17-21: Garden Sprouts, Ages 6-9 (Full Day, 9 am-3 pm)
Playhouse on the Square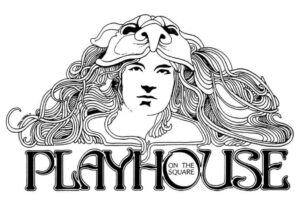 Playhouse on the Square's Summer Youth Theatre Conservatory is open to any student interested in theatre regardless of experience. Offering 1-2 week summer camp sessions for rising PreK, K, 1st-2nd, 3rd-6th, and 7th-12th grade students.
Participants attend daily classes and workshops in theatre skills and dynamics, voice, dance/movement, and more:
[email protected]: June 12th – 16th
Session I: 9:00am – 12:00pm Session II: 1:00pm – 4:00pm
JUNIOR CONSERVATORY: June 19th – 30th
9:00am – 3:00pm (Aftercare: 3-5:30pm available)
SENIOR CONSERVATORY: July 10th – 21st
9:00am – 5:00pm
St. Mary's
Are your kids ready for the best summer ever? Summer camps are available for all kids – boys and girls – in grades Pre-K through 12th Grade. For children from Pre-K to 7th Grade, we offer day camps for full and half days throughout the summer with a new theme each week.  For students in grades 9-12, we offer dedicated college prep workshops to boost scores on PSAT, SAT and ACT tests.
We also offer camps throughout the summer focused on a variety of topics in academics, fine arts, athletics, dance and more for children of all ages. Academic Camps include reading, math, robotics, Lego building, Hispanic culture, spy science and space. Or get moving with an athletics or movement camp like lacrosse, ballet, gymnastics, volleyball or soccer. There is a camp for every child when you spend the Summer at St. Mary's.
Summer at St. Mary's offers a range of care options to fit our families' needs, including Early Care and After Care. Early Bird discounts apply before May 1!
Museum of Science & History
Rising 1st through 6th graders can fight the summer slump at two types of MoSH Camps!
MoSH Central and Lichterman Nature Center are each hosting 7 weeks of summer camps, from June 5 – July 28. All camps are 9:00am – 3:00pm, with before-care and after-care available.
Kids can dive into Memphis' prehistoric past and our tech-based future at MoSH Central camps. Their camp experience features daily coding and lab experiences, our Giant Screen Theater, and the planetarium.
Nature fans can explore the Mid-South's natural resources and wildlife at Camp Lichterman. This camp experience features live animal demos, nature walks, and extended outdoor engagement.
Orpheum Memphis
Whether your student loves the spotlight or thrives in the camaraderie and creativity that theatre provides, we have a way for them to shine this summer!
Explore our summer camps and intensives for students in grades 3-12 plus recent high school graduates. Camps either begin at 9am or 10am and end at 4pm.
Need based scholarships available. Please reach out to Verity Hwang at 901-529-4242 or [email protected] with any questions or concerns regarding Summer Camps.
Westminster Academy
Westminster Academy offers summer programs for rising JK-12th grade boys and girls from across Memphis.
Get ready for a summer of adventure and learning at Westminster Academy! From sports and the arts to science and academics, our camps offer a wide variety of activities that are sure to help students have fun, grow, and discover new passions.
Sign up now and join us for an unforgettable summer experience!
St. Columba Mud Camp
Nestled on 145 acres just outside of Memphis, Mud Camp is the Ultimate Day Camp! For 6 weeks during the summer, join us Monday through Friday from 9:00am – 3:00pm for some good ole fashion fun!
Serving children who are rising 1st – 6th graders and leadership development for rising 7th and 8th.

Offers many outdoor activities for your children in a safe and nurturing religious environment. Daily chapel talks.

Climb, zip, slide in the mud, kayak, paddle board, swim, fish, hike, and make new friends!
Memphis Parks
Memphis Parks Summer Camps are fun for all ages and FREE to city of Memphis residents with proof through required documents.
*2023 registration is not live yet, but we'll update this listing as soon as their finalized schedule happens*
Typically Monday – Friday from 8:00am – 4:30pm, Summer camp will be available at all City of Memphis Community Centers for ages 5 – 12, except for Riverview, Gaston, and Gaisman.
Teen summer camp will be available for ages 13 – 15 at the following community centers: Bert Ferguson, Hickory Hill, Cunningham, Lester, Davis, Whitehaven, Glenview and Ed Rice.
Society Skate Camp
Our goal is to provide young skaters the ability to explore their creative talents and self-expression within a community setting. Our campers will have the opportunity to learn everything from the basics to exciting skills and grow as skaters in a safe and nurturing environment. During camp, there will be other fun activities to keep our campers stimulated and enable social development.
All levels of learning are available to campers whatever ability, age, or desire! (Minimum age requirement is 7; if younger than 7 and you are interested, please contact us at 901-218-1882.)
St. Luke's Challengers
St. Luke's Challengers offers dynamic camp programming by combining field trips, in-house activities, and various visits from professionals. We provide engaging and unique experiences that will challenge your child to make new and exciting memories. We partner with a variety of local venues to bring the best of Memphis to St. Luke's!
During the summer, Challengers is open Monday-Friday (except for major holidays; ie. Memorial Day and Fourth of July) from 7:30am-6:00pm. We welcome students entering kindergarten through rising 7th graders. A junior counselor program is for 8th-10th grade students.
Collage Dance Collective
Collage will offer two programs this summer :
RAISE THE BAR JUNIOR, June 26–July 7, dancers ages 5–11.
RTB Junior include: Ballet, Jazz, West African, Tap, Nutrition and Broadway. Each class is designed to nurture budding dancers and challenge them to explore their creativity, while developing a solid technical foundation.
RAISE THE BAR SENIOR, July 10 – 22, dancers ages 12+.
RTB Senior include: Ballet, Jazz Funk, Horton, Variations, Pointe, Choreography Lab and Men's Technique. This intensive exploration of key codified techniques will help dancers strengthen their movement quality, alignment and artistry.
Belltower Pottery
Looking for classes for your kids to learn how to make wheel-thrown or hand-built pottery? Look no further! Receive hands-on instructions on how to make mugs, bowls, and other pottery pieces. Learn about the entire process from start to finish.
Belltower is located at 529 South Highland Street, blocks away from the University of Memphis.
Studio memberships are also available.
Camp Good News
Since 1950, CEF (Child Evangelism Fellowship) of Memphis has sponsored Camp Good News, an overnight camp held at Chickasaw State Group Camp for children ages 8-12 years old.
Camp Good News is usually held the last week of June and the first week of July.
Campers have a good time swimming, boating, playing games, studying the Bible and memorizing Scripture.
Rejoice! Music Arts Camp
Join us for 1 week only — July 10-14th
Music at Second is excited to announce our third annual Rejoice! Music Arts Camp at Second Presbyterian Church. This year's camp will be held July 10-14 from 10am-3pm and is geared for rising 3rd through rising 10th grade students.
Just like last year, attendees will choose three areas of concentration from the following: piano, guitar, percussion, strings (violin, viola, cello), brass, voice or dance. Students will receive group training in each chosen area of study from our music staff, Second Conservatory of Music teachers, Sunday night musicians, and other qualified instructors. Cost is $185 and includes a t-shirt and lunch daily.
Mending Hearts (Orpheum)
Mending Hearts is a performing arts day camp for young people who have experienced the death of one or both parents.
July 10 – 21: Grades 6-8
July 24 – 29: Grades 3-5
Surrounded by a community of peers who have experienced a similar loss, campers explore their creativity through a variety of performing arts and community building activities.
Orpheum trained teaching artists, supported by healing counselors, facilitate activities that encourage community and collaboration while celebrating the unique talents of each individual camper. As part of the healing journey of the program, campers will have 1:1 sessions with professional healing counselors.
Shelby Farms Park
Shelby Farms Park hasn't announced their summer camps for 2023, but stay tuned! Your kids will be in for a WILD ride!
At 4,500 acres, Shelby Farms Park is one of the largest urban parks in the country! Located in East Memphis, thepark is both a vibrant community hub and a retreat from the hustle and bustle of urban life. Campers will explore nature, learn with hands-on activities and make lasting friendships!
Camp Pinecrest
Cedar Hill Farms
Christian Brothers High School
Code Ninjas
Girls Inc. Strong, Smart, Bold Camp
High Point Climbing
Hotshot Farms
Hutchison School
iD Tech
JCC (Jewish Community Center)
Lakeshore Overnight Camp
Lichterman Nature Center
Little Medical School of the Mid-South
Lobos Rush Soccer
Memphis Zoo
Mid-South Ice House
School of Rock (multiple locations)
Seize the Clay
St. Agnes
St. Mary's
Theatre Memphis
Tubby Smith Basketball Camp
Youth Academy of Dreams