Here in Memphis, we're in full-blown Coronavirus quarantine mode (and if you're not, you should be!). It's common knowledge that it's in the public health's best interest to stay home (if your work allows), socially distance yourself and your family from others, only leave to attain essentials, and wash your hands. Big chain stores, local shops, mom-and-pops, and restaurants across the city have closed their doors until further notice in an effort to align with the CDC's recommendations and guidelines and to do their part to combat the spread of COVID-19. Similarly, schools and daycares throughout the Memphis area and nation have shut down, leaving many parents with the responsibility of taking on some levels of homeschooling their children while also working from home or choosing to self-quarantine.
Many households are turning to virtual education and entertainment to keep their families occupied and in good spirits, and a good way to do this is by tuning into a binge-worthy podcast. We've gathered 20 kid-friendly channels that are sure to entertain and educate the whole family. The first five are locally produced in Memphis, and the rest are some national favorites. Enjoy!
1. Like You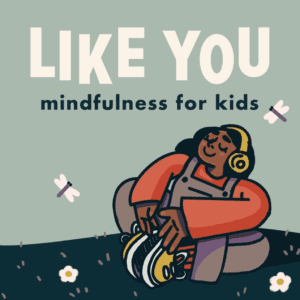 Like You is a local, Memphis-made, mindfulness podcast for kids that explores feelings and encourages self-esteem through imagination-based exercises. Subscribe to get a new episode every Tuesday. This podcast keeps kids in mind, but welcomes listeners of any age group, including parents, grandparents, or grown-ups who just want to get more in touch with themselves and their inner-child. Listen here.
2. Black Nerd Power
Black Nerd Power is a weekly podcast hosted by Markus Seaberry and Richard Douglas Jones that discusses the worlds of Sci Fi & Fantasy from a black perspective. Great for older kids or teenagers who are interested in comics like Marvel or DC, popular TV shows like "Luke Cage" and "Dr. Who", and new technologies. Listen here.
3. The Bike Nerds
Two of Memphis' most well-known cyclists and self-proclaimed bike nerds — Kyle and Sara — launched this podcast in 2016 to discuss how biking makes cities better and share stories about bicycling. The Bike Nerds Podcast chats with community leaders and discuss all things biking. This is a great podcast for older kids who have a passion for biking and are interested in learning more about this sport and pastime. Listen here.
4. ChangeMakers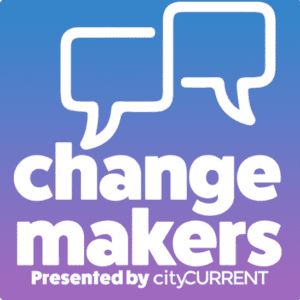 The ChangeMakers Podcast, presented by cityCURRENT, shares personal stories and insights from those who are giving back and making a difference so we can learn and do the same. It covers life lessons, business advice, passion, and purpose. Listen here.
5. I Love Memphis Podcast
The I Love Memphis Blog also has a podcast to give you even more reasons to love Memphis. With interviews of locals and features on why Memphis is awesome, the I Love Memphis Podcast will make you and your family proud to be Memphians. Listen here.
6. Wow in the World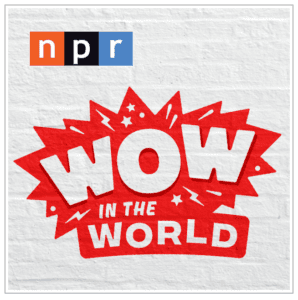 Hosts Mindy Thomas and Guy Raz guide curious kids and their grown-ups on a journey into the wonders of the world around them. They go inside our brains, out into space, and deep into the coolest new stories in science and technology. Wow in the World asks questions like, "How in the world did 170,000-pound dinosaurs walk around without collapsing under their own weight?" Listen here.
7. Stuff You Missed in History Class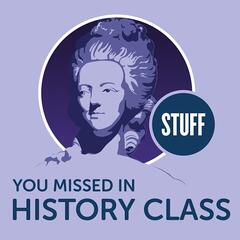 A relative of the popular How Stuff Works podcast, Stuff You Missed in History Class is all about history and the more interesting side that both you and your kids likely skipped past in school. From episodes about who the Lone Ranger really was to how peanut butter came into existence, there is an incredible variety of history learning to be had. For ages 8+. Listen here.
8. "Circle Round"
Created and produced by parents of young children, WBUR's Circle Round adapts carefully-selected folktales from around the world into sound- and music-rich radio plays. Each 10- to 20-minute episode explores important issues like kindness, persistence, and generosity. And each episode ends with an activity that inspires a deeper conversation between children and grown-ups. Recommended for kids ages 4 to 10. Listen here.
9. Ologies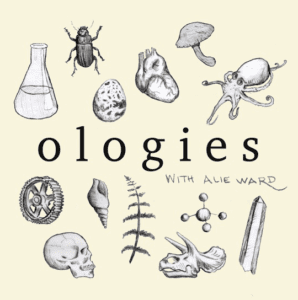 Volcanoes. Trees. Drunk butterflies. Mars missions. Slug sex. Death. Beauty standards. Anxiety busters. Beer science. Bee drama. Take away a pocket full of science knowledge and charming, bizarre stories about what fuels these professional -ologists' obsessions in Ologies. Humorist and science correspondent Alie Ward asks smart people stupid questions and the answers might change your life. Listen here.
10. The Bitter Southerner
Hosted by Bitter Southerner magazine editor Chuck Reece, the Bitter Southerner Podcast explores the culture and history of the American South. It is a co-production of Georgia Public Broadcasting and The Bitter Southerner magazine. This is ear-bending fun for families to listen to together, but we'd advise parental supervision depending on the topic. Listen here.
11. But Why: A Podcast for Curious Kids
But Why is a podcast led by kids! They ask the questions, and the team behind the scenes find the answers. But Why tackles topics large and small about nature, words, everything! Even Coronavirus and why kids need to wash their hands. Listen here.
12.Eleanor Amplified
Eleanor Amplified is an adventure series for the whole family. Listen together as the world-famous radio reporter, Eleanor, foils devious plots and outwits crafty villains, all in pursuit of the big story. This should is sure to spark laughter and conversation the whole family will enjoy, while preparing kids to appreciate journalism and make smart media choices in the future. Eleanor Amplified is appropriate for kids of all ages and recommended for kids ages 8-12. Listen here.
13. The Unexplainable Disappearance of Mars Patel
The Unexplainable Disappearance of Mars Patel is a scripted podcast for middle school kids, performed by middle school kids. It is a fun, high-quality, serial mystery show that can be described as Goonies meets Spy Kids meets Stranger Things. It was voted as one of the top 50 podcasts of 2016 by The Guardian, and was recently honored as a Peabody award winner. Recommended for 8-12 year olds. Listen here.
14. Noodle Loaf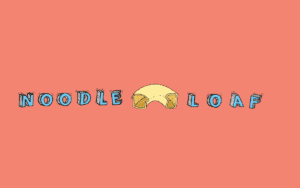 Noodle Loaf is an interactive podcast born from the brain of a music education-specialist father and his goofball kids. For about 10 minutes at a time, Noodle Loaf invites the family to join together for some creative fun. This show is recommended for kids 3-9 years old, but it's fun the whole family can enjoy. Listen here.
15. The Story Pirates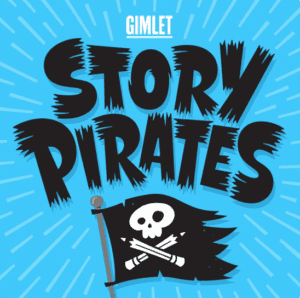 The Story Pirates aren't your typical swashbuckling sailors. They are a collection of nationally renowned comedians, musicians, best-selling authors, and teachers with 15 years of experience creating content that celebrates the imaginations of kids. This podcast is fun for the entire family with familiar names and voices parents will enjoy. Listen here.
16. STORYNORY
Since November 2005, Storynory has offered free audio stories including fairytales, original stories, myths, poems, music, history, and audiobooks all read beautifully by professional actors. This creative and compelling storytelling is sure to entertain the entire family. Listen here.
17. The Radio Adventures of Dr. Floyd
The Radio Adventures of Dr. Floyd is a short, 5-minute audio and video series distributed via podcasting. Created by Grant Baciocco and Doug Price, it is a long-running family-friendly show in the style of old-time radio. It draws much inspiration from The Rocky & Bullwinkle. Listen here.
18. Brains On!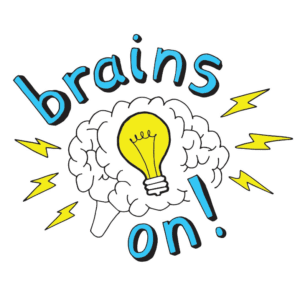 Brains On! is an award-winning audio show for children and families. Each week, a different kid co-host joins Molly Bloom to find answers to fascinating questions about the world. The show's mission is to encourage a child's natural curiosity and wonder using science and history. There's no age limit on curiosity; episodes of Brains On can be enjoyed by anyone. Listen here.
19. The Alien Adventures of Finn Caspian: Science Fiction for Kids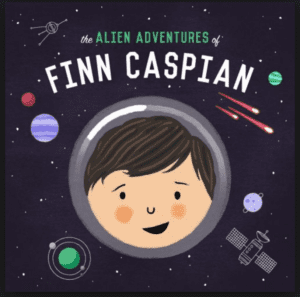 The Alien Adventures of Finn Caspian is a serialized science-fiction story for kids told in 15-20 minute episodes. The story centers on Finn Caspian, an 8-year-old boy aboard The Famous Marlowe 280 Interplanetary Exploratory Space Station. He and his friends make up Explorers Troop 301, who take off from the Marlowe to explore uncharted planets, help the occasional alien, and solve a mystery that threatens to destroy the Marlowe. The story is written and performed by Jonathan Messinger, author of Hiding Out, former web editor of Time Out Chicago Kids, and father of two boys. Recommended for kids age 5-10. Listen here.
20. The Creeping Hour
In the mood for something spooky? The Creeping Hour is a horror anthology series hosted by the Creeps, three friends who listened to too many scary stories and turned into monsters themselves. The whole family can huddle together, shivering with fright and shaking with laughter, as they join our cast of Creeps telling terrifying tales. Listen here.