I love to read, and summer time is my favorite time to curl up with a novel. With a slower work schedule and lots of pool days, I can knock out a good read in a day or two. I usually check out 2-3 books a week from our library. Our library offers a hold request feature on their website, so when I read about or see a book I'm interested in, I place the request online and then pick it up. I also love that our library tells you how much money you "saved" by checking books out instead of buying them. With the school year fast approaching, I only have a few more weeks to read away. If you haven't read the books below, read them over the next month before school starts.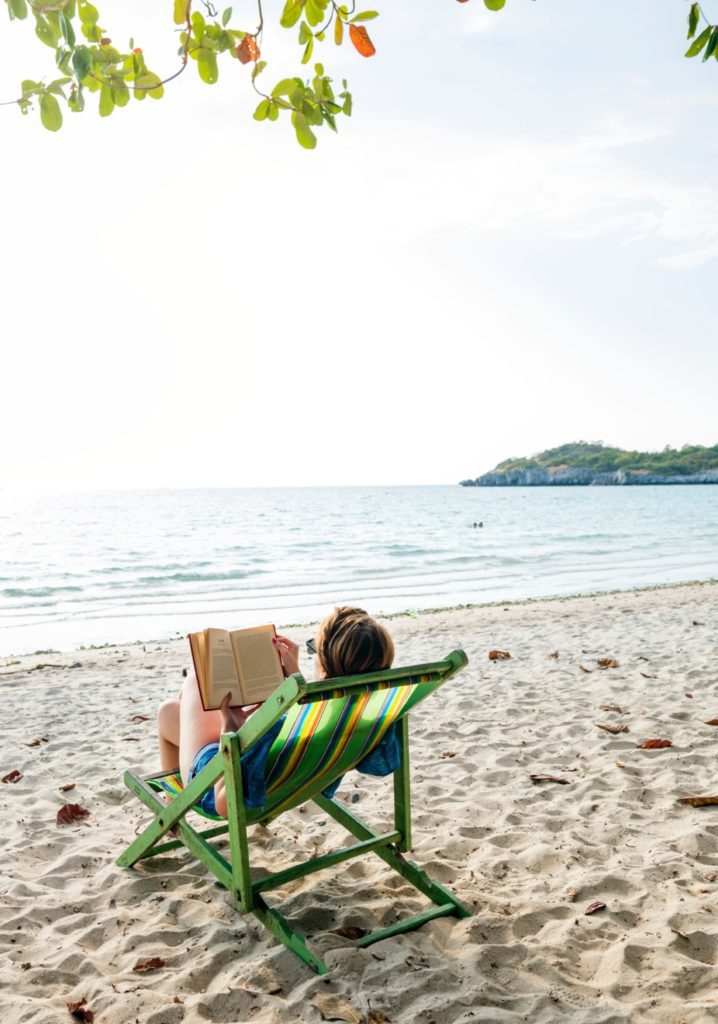 *I preface this list by saying that I tend to switch between two genres: psychological thrillers and chic/beach lit.
1. Behind Closed Doors - B.A. Paris
If you haven't heard of B.A. Paris, you are missing out. She can write a psychological thriller with more twists and unexpected turns than the best of them. This is her debut novel, and she knocked it out of the park! The main characters - Jack and Grace - appear to have the perfect marriage. However, what goes on inside their house will leave you in shock.
2. The Breakdown - B.A. Paris
The second novel from Paris wasn't as disturbing as the first. This book focuses on a main character, Cass, who thinks she is slowly losing her mind. The books starts with Cass finding a lady in a car on the side of the road during a storm. She slows down to look, but doesn't stop. What happens after that night changes everything about her life.
3. The Wife Between Us - Greer Hendricks and Sarah Pekkanen
I loved how this book switched back and forth between narrators. Just when you think you know what's going on, the authors throw out surprise twists that cause you to stop and think. This is not just a spurned ex-wife takes on new wife plot.
4. The Perfect Couple - Elin Hilderbrand
I have read 20 novels by this author, and they never disappoint. The books are always set on Nantucket and some of the characters carry over into other novels. Her newest book was quite different, because it involved a murder. What was supposed to be a fabulous wedding weekend quickly turns into a deep dig into family secrets. The perfect couple isn't so perfect.
5. A Nantucket Wedding - Nancy Thayer
If you like Elin Hilderbrand, you will love Nancy Thayer as well. Beach-check, Nantucket-check, love stories-check. Her latest book is all about a 2nd marriage and combining two families. As the wedding planning begins, the main character, Alison, must try and balance her wishes with those of her grown daughters and her fiancee's grown children.
6. Dear Carolina... - Kristy Woodson Harvey
I stumbled onto this book and fell in love. A true southern book, an adoptive mother (Khaki) and a biological mother (Jodi) write letters to Carolina. A quick and moving read about families and how they can be created in so many different ways.
7. Small Admissions - Amy Poeppel
There are so many things to say about this book that I don't know where to start. The main character, Kate, is thrown a wrench in her plans and ends up working in admissions for a New York school. The variety of characters and story lines keep you entertained and wanting more. It's a great summer read, especially for those that work in a school setting!
8. Before They Were Ours - Lisa Wingate
It's hard to say a book is "good" when it is also emotionally heartbreaking. This story takes place in Memphis and is based around Georgia Tann and the Tennessee Children's Home Society she ran in the 1930-40s. The book jumps back and forth between the time Rill and her siblings were snatched and present day. It is one I couldn't put down.
9. The Family Next Door - Sally Hepworth
The book revolves around the relationships between neighbors and how things aren't always what they seem. Each neighbor, Elle, Fran and Ange, is struggling with something. As the book unfolds, you quickly learn that all of them are battling real issues. Will they resolve their problems or keep stuffing them away?
10. Reclaiming Conversation - Sherry Turkle
Which one of these is not like the other... after reading books for fun, I also had to read this book for school. However, it was a very insightful read about technology, conversation, and life. According to Turkle, "When we turn to our devices instead of to one another, the cost is high: a loss of empathy." While this book isn't an "easy" read, it is a necessary one.
Please share any favorite books below... I am always looking for a new one!